We Want to Win
You have attended your first autocross, or perhaps a few events, and now is the time to use some key strategies to win.  If you haven't read the first two blogs then go ahead and click here for How to Prepare for your First Autocross or How to Improve at Autocross.   Below are tips and tricks to try before and during autocross to give you the extra edge you need to move up the pack and perhaps get fastest time of the day (FTD).  Lets get started.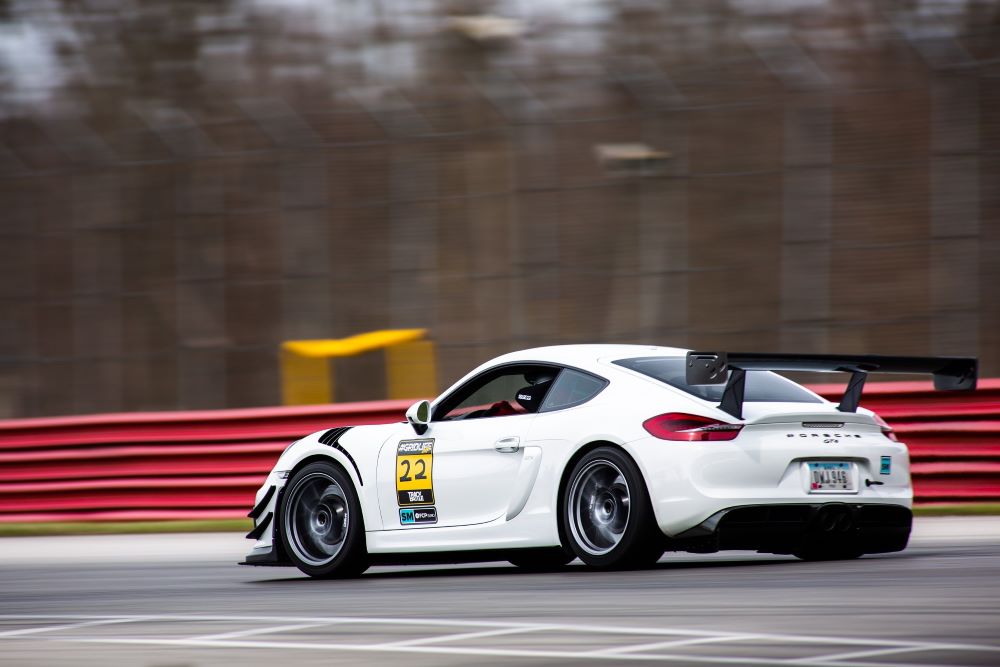 Tire Pressures
This is one of the most important factors since tires are the only part of your car making contact with the road.  Tire pressures can be adjusted to help assist you with grip and rotation.  There are many strategies related to tire pressures, but you will see some racers marking their tires with white shoe polish or chalk to see how much the tire is rolling over during hard cornering.  If you are rolling the tire over too far on the shoe polish or chalk, that would suggest pressure should be higher and if it's not rolling enough then the pressure should be lower.  Generally you want to be using all of the tread, but if it's rolling onto the sidewall, that's too far. If you look around the edges of your tire sidewalls near the tread, you can probably find some small arrows pointing toward the tread pattern. A good starting point is that you want the tire scrub to reach the points of those arrows, but not farther. Then you can adjust the tire pressures up or down accordingly.  I like to set my cold pressure the day before the event below the stock pressure rating and I allow the pressure to rise to optimal level.  Be aware that the temperature and track condition will affect whether you want to lower or raise your tire pressures.   To find out more have a look at one of the online guides such as this one from Tire Rack.
A more advanced method to really dial in tire pressures as well as alignment would be to invest in a pyrometer.  Essentially a pyrometer is used to measure the temperature at the inside edge, middle, and outside edge of the tire to determine how the load is being distributed, and adjust pressure and possibly alignment to try to maximize the use of the whole tire.  Of course this just scratches the surface—there's plenty more to learn.
Heat in the Tires
We want the tires to get to optimal operating temperature as quickly as we can and ideally we want to keep them warm.   Regular tire bags are allowed however they cannot have any kind of electrical or mechanical components.   We also aren't allowed to do a smoky burnout in the pits either as it is dangerous for all participants.   You can however bring a friend along to drive your vehicle and enjoy the event.   This is called dual driving.  Your tires will stay warmer and the vehicle will be running twice as many laps in a quicker period of time.  The downside to this is extra wear on the vehicle and potential for a disastrous crash if your dual driver is not familiar with the car.   Choose your dual driver wisely.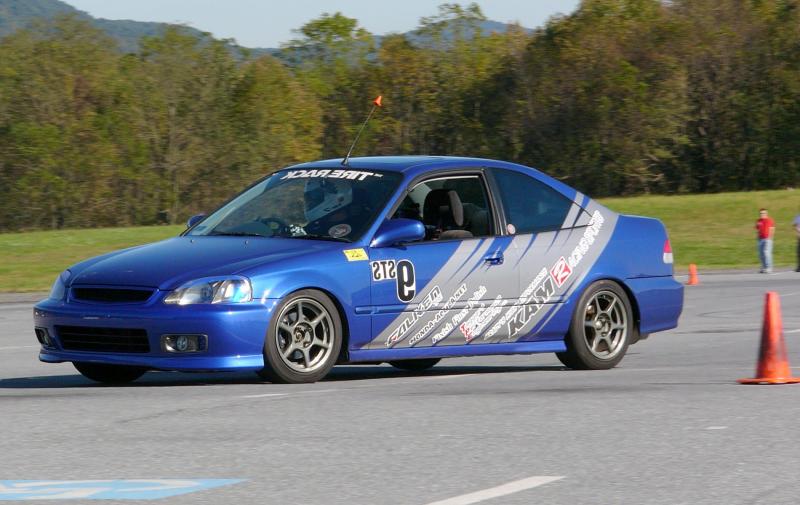 Smooth out the Course
You want to straighten out the course as much as possible by choosing a line that creates a smooth arc.  Driving straight to each cone will force you to take a sharp inside line which is the slowest part of the turn.  There are often different lines you can take for each corner.  Try to straighten out the turns so that you maximize you time spent accelerating and minimize the time spent turning.  Be smooth in your inputs and don't over work the tires.  There is a entire book called "Smooth is Fast" which should indicate this is an important strategy.
Close to the Cones
As mentioned in the previous blog on how to improve at autocross, you want to stay as close as you can to the cones.  When you are trying to win, the event becomes a game of inches and can be won lost by thousands of a second.  Staying as close as possible to the cones is one of the few ways you can shorten the course and improve your time.   The fastest drivers will stay incredibly close to the cones and sometimes strike them.   This is part of the competition and you will sometimes need to take risks and push as close as you can in order to get the fastest time.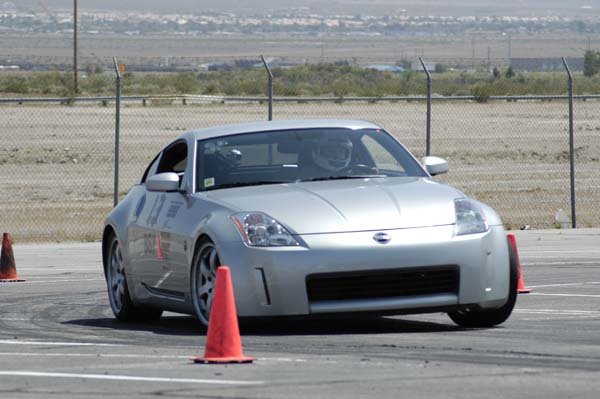 Practice your Launch
Autocross is generally driven at the limit and there are few safe ways to practice on the street.   There are many unpredictable hazards on the roads and no one wants to have an accident.   If you can find a safe environment, you can practice accelerating from a stop to within the legal limit.   You will quickly find that the tire limit will vary based on road conditions and temperature.   A cold spring morning will mean less grip than a sunny afternoon in August.   If the road is wet, your grip level will go down dramatically, and you will need to feather the throttle to keep your tires gripping.
Data Analysis
When you're working to improve your times, sometimes it won't be obvious where you're getting faster, or slower.  One run might be a second faster than the previous, but you won't necessarily know where you made up that time, and therefore what you should do more of.  This is where data can help.  There are several apps out there for iOS and Android that work with GPS data to help you analyze and compare your runs, so you can see corner by corner where you're gaining and losing time, really speeding up the process of learning what works and what doesn't.  For Autocross, our favorite app is Solostorm. For less expensive options you could try RaceChrono or Harry's Lap Timer (although these are geared more towards track days than autocross). Whichever app you choose, we also recommend investing in a bluetooth GPS device such as the QStarz BL-818GT , as it will provide much greater accuracy than your phone's built-in GPS.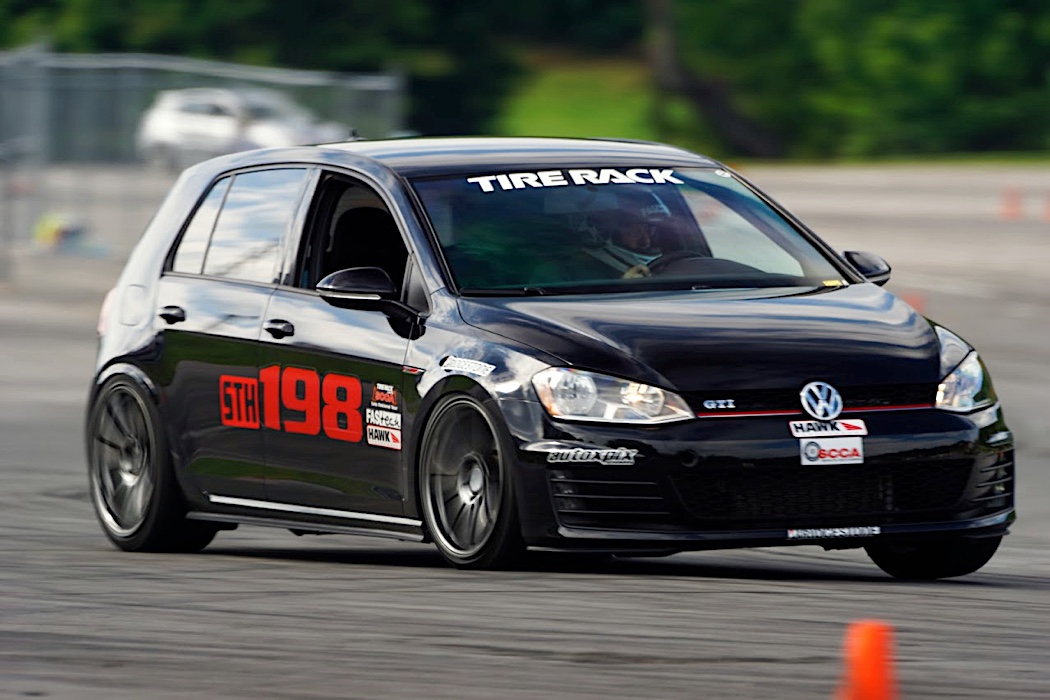 Summary
I am confident that practicing these strategies will help lower your time on course and improve your finishing position.  You can choose to use all or some of these techniques but ultimately attending events and gaining confidence will help you drive faster.   You will become familiar with the flow of the day and be ready to blast off from the start and find the fastest line around the course.  Walk and talk to other drivers and once you gain experience, you may be able to help other racers who are new to the sport.  This is part of the fun!  Best of luck at your next autocross event.
Ready to start auto crossing but don't yet have a suitable car? Head over to autotempest.com to scour the internet for a 92-00 Civic, Nissan 350Z or Volkswagen GTI.