2022 Recap: The Year in AutoTempest Search Data
November 28, 2022
AutoTempest saw millions of vehicle searches in 2022, and with the sometimes insane way our world seems to turn, we wanted to reflect on the year through the lens of your vehicle search behavior. We gathered all of the model years, price ranges, makes/models, and fuel types from our anonymized search data for this year and compared them with the same data from 2021.
We had assumptions heading into this exercise, most of which were squashed by the data. Rising prices, political volatility, and climbing interest rates didn't change your search behavior the way we thought it would, so let's take a closer look at what actually happened in 2022 and look forward to what 2023 has in store.
2022 Search Price Filters
In 2022, the most common searches filtered by price are in the $10,000, $25,000, $20,000, and $30,000 ranges. Those numbers align with the search volume we saw in 2021, though searches for $35,000 and $40,000 overtook $1,000 and $5,000 searches this year. Fears of recession and rising interest rates didn't seem to dampen interest in more expensive vehicles, though the frequency of searches for models costing $50,000 or more comprised a much smaller percentage of overall searches than their less costly counterparts.
New vehicle prices have been elevated across the board for most of this year, and most expect the situation to continue through 2023 at least. Increased prices and inventory shortages have pushed more buyers into the used vehicle market. That movement has driven prices higher for used models, though the situation could be shifting.
How You Filtered Your Car Searches
Recent reports have noted that wholesale used vehicle prices are falling. While the effect on dealer pricing won't be immediate, retail prices should fall in the coming months. That said, many dealers will likely hold onto higher pricing as a way to boost profits during tough economic times.
Rad vehicles (those from the 1980s and 1990s) may be all the rage on auction sites like Bring a Trailer and Cars & Bids, but their popularity in searches doesn't align with that notoriety. Vehicles from 2005 and newer made up the most-searched-for model years in 2022, with searches for 2020 through 2022 comprising the majority of filters. This could speak to people's worry about maintenance and running costs, or the shift in demand from brand new vehicles, which can still be hard to come by for some models.
It's also important to remember that newer models, especially those from the last three years, typically feature more safety and entertainment tech and features. Those features are the deciding factor for many buyers, leading them to search for more recent model years.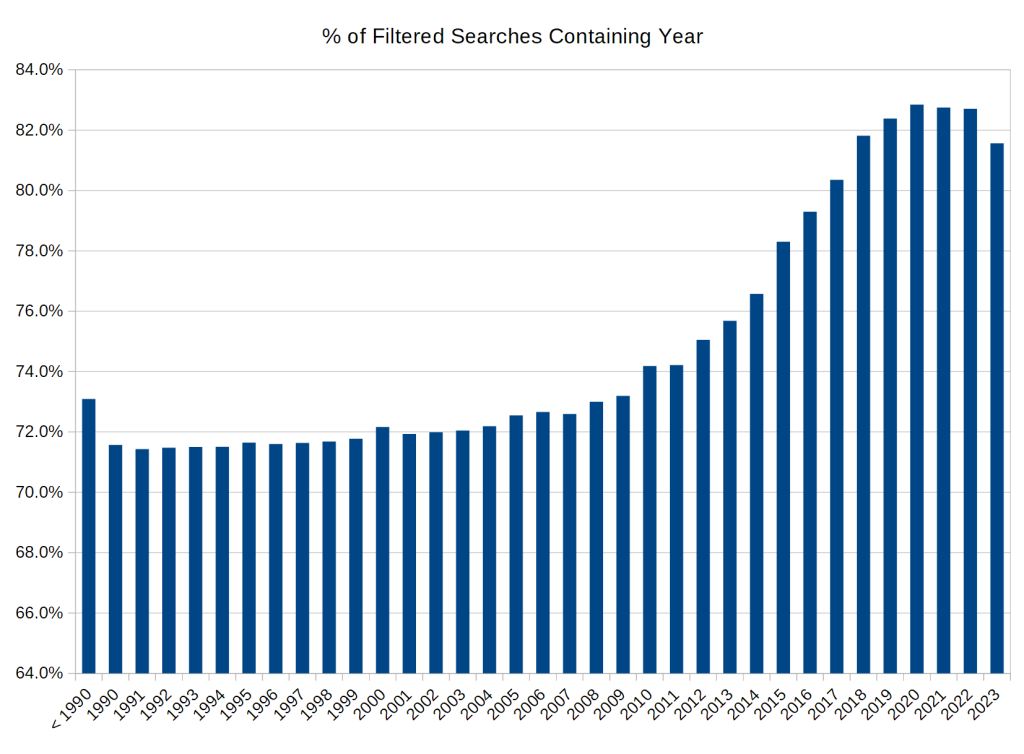 There are few surprises when we look at the list of most popular vehicle searches. The Ford Mustang, Chevrolet Camaro, Chevrolet Corvette, and Dodge Challenger are all on the list, suggesting that people are still frequently looking for rowdy, fun cars in 2022. Our assumption that people would be pulling back on more expensive car searches is proven wrong here, as some of the most common searches include exotic and luxury automakers. However the AutoTempest user base does tend to skew toward the car enthusiast, which explains this to some degree.
Interestingly, diesel is the most common filter for fuel type when a filter is applied. It's a more common search filter than gas, hybrid, and electric vehicles. However, many more users are searching for specific electric vehicles such as Teslas, rather than using the EV filter. We expect both EV-filtered searches and searches for specific electric models will continue to grow as more automakers roll out new models. Remember that it's super easy to find new and used EVs using the fuel type filter.
What does all of this mean?
On its surface, this data shows that your vehicle search behavior hasn't been as impacted by world events as we initially thought might be the case. Rising gas prices and an exceptionally volatile world business climate are noteworthy but not severe enough to squash your enthusiasm. At the same time, the number of searches for EVs and other electrified vehicles has grown in volume. That's an encouraging stat for anyone hoping that electrics overtake gas vehicles on our roads, but taken alone, they still represent a small portion of total search volume.
Next year will be an interesting one to watch unfold. Car prices *should* continue to stabilize, but we're not expecting a sudden drop. We'll keep watching as time goes on to see if real-world price changes impact how AutoTempest is used.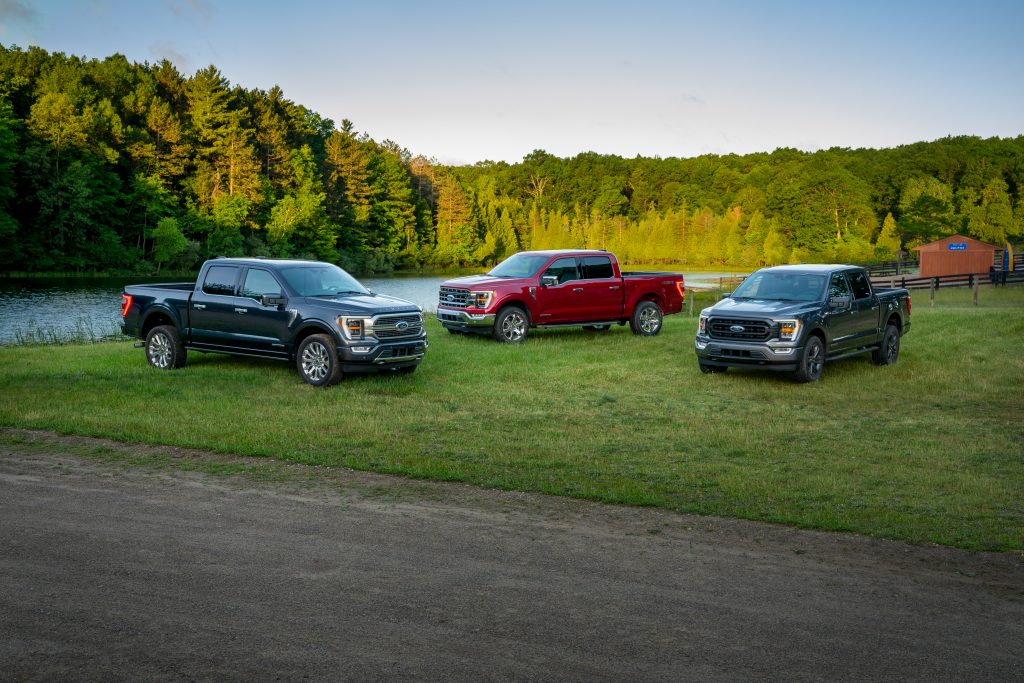 Frequently Asked Questions
Is now a good time to buy a car?
Prices have come down a bit since the spring and summer, so it is at least a better time than it was. If you can wait it's possible they will decline further, but that might not be until next autumn, as the normal spring increase in demand might counteract a gradual slowing of the market. If you do need a car in the next year, there are deals to be had and reasonable prices to be found, but you may have to shop around and look outside your home area to find the best price.
Is car shipping difficult?
If you need to buy a car out of state and can't drive it home yourself, shipping is a fine option. You can choose from open or closed trailer shipping, which is the cheapest. If your vehicle is rare or expensive, the protection of a closed trailer is best, but to save money, opt for an open trailer. You can also save money if you're flexible on your shipping dates. See our article on shipping for more info.
Why are used trucks and some SUVs so expensive?
Trucks and many SUV models tend to hold their value because they are the most popular vehicle types in the United States. Pickups and SUVs are usually expensive to buy new, and their utility helps them hold onto that value longer.
Which used cars lose value fastest?
Luxury vehicles tend to lose value faster than other types because second-hand buyers don't always value the tech and complex features as much as the new car buyer. The cost of repairs on these features also tends to remain high even as the value of the vehicle drops. This is why it's possible to find cars with six-figure new price tags for pennies on the dollar on the used market.
Do I need a pre-purchase inspection when buying a used car?
We always, always encourage you to get a pre-purchase inspection, especially if you're buying remotely. It's always a good idea to have an independent mechanic check over your prospective purchase to find any brewing issues or problems that could cost you money down the road. Most inspections cost $100 or less, though you could pay more for some luxury brands.