How Interest Rates Impact the Cost of Buying a Car
March 23, 2023
Car buying has been more expensive than ever, driven by inventory shortages and tech-packed new models over the past few years. Most recently, it has become much costlier to get car loans, thanks to rising interest rates. Higher monthly payments, longer loan terms, and more buyers upside down on car loans are just some of the undesirable side effects of ballooning interest rates, but there's a lot more to know. We've put together this simple guide to help you understand what rising interest rates mean for car buying and how they can impact your loan payments.
Current Auto Loan Interest Rates
According to Bankrate, the average new-car interest rate is 6.48% for a 60-month term and 6.44% for a 48-month term. Used car rates are 7.02% for 48-month loans and 6.73% for 36-month loans. Interest rates are sometimes tiered between credit scores, as people with scores of 780 and above typically get the best rates. People with low scores can still get loans, but interest rates are typically much higher.
Higher interest rates mean you pay more over the course of the loan, and even small increases in interest rates can cause noticeable increases in the monthly payment and overall amount paid for the loan. It might be possible to refinance the loan later for a lower rate, but it's best to aim for the lowest rate possible up front.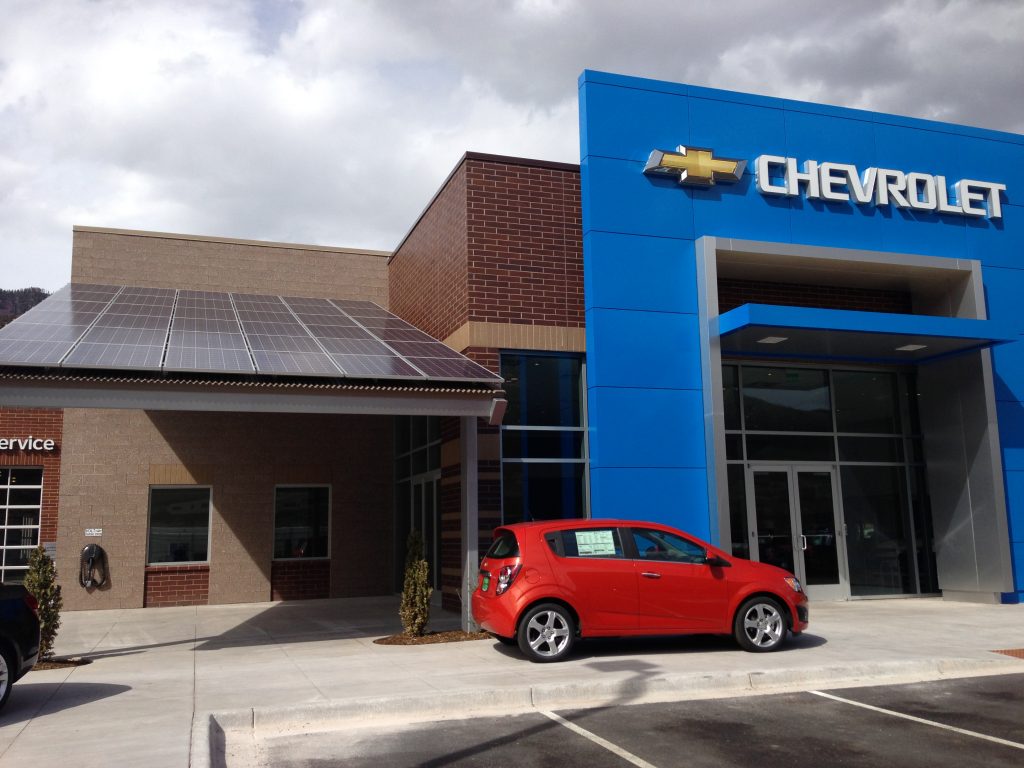 Why are New Car Rates Usually Lower than Used Car Rates
To some degree, interest rates represent the level of risk a loan or borrower represents, and used cars carry more resale risk than new models. There are several factors that can cause used cars' values to decrease more rapidly than new cars, and lenders want to be sure they've priced the loan (interest rates) appropriately to compensate.
How to Get the Best Interest Rates
Many car dealers work hard to make you believe that borrowing from their lenders and working with their process yields the best results, but that's not always the case. While it is true that you might have to use in-house financing to take advantage of financing offers and promotions, there are no rules that require you to use dealer financing. In many cases, you can get a better rate by working with your local bank or credit union, and there's less pressure to decide on a loan when you're not already sitting in the finance manager's office.
You may also consider online loans for your next car purchase, especially if you're buying used. Online lenders like Lightstream make it easy to get preapproved, and many can have funds in your account by the next day. Beyond being preapproved, having cash on hand to complete a purchase at your leisure gives you more power and less pressure to buy.
Is Leasing Better Than Getting a Loan?
Leasing sometimes offers lower monthly payments, but there are some notable limitations with leases that you'll need to know. First, leases come with restrictive mileage limits, so you'll be stuck within those limits for the life of the lease. There is usually a per-mile charge or flat fee if you go over the mileage limit.
Leasing also does not provide vehicle ownership, so you hand the car back at the end of the term and walk away. This can be great if you like switching cars every few years, but many people feel let down when left without a vehicle.

Frequently Asked Questions
What is negative equity?
Negative equity occurs when a vehicle owner owes more than the car is worth. It happens when buyers take out long loans in which payments do not adequately reduce the amount owed to keep pace with depreciation.
Can I get a car loan if I have bad credit?
In many cases, yes. You can get an auto loan with little or bad credit, but you will pay more for the privilege. Lenders use your credit score as a primary determining factor for loan approval and in setting interest rates, so the lower your score and spottier your credit history, the more you'll pay to get a car loan.
How long should my car loan be?
The longer your loan, the more interest you'll pay, so choosing the shortest loan term you can afford is best. Most terms are between three and six years, but some lenders offer extended terms for more expensive vehicles that can reach eight years or more. These loans are usually a bad idea because the vehicle is so depreciated halfway through the term that the buyer can be swamped with negative equity.
Can I get 0 percent interest rates?
Interest rates are not as generous as they used to be, but occasionally, it's possible to find a promotional zero-percent rate. You may need to make a down payment, and your credit will need to be almost spotless to qualify.
Will car prices fall in 2023?
New car prices are slowly returning to normal, but the market is still riding high with elevated prices in most vehicle categories. That said, automakers are beginning to reintroduce incentives, and price breaks are becoming more common.