Choosing the Best Vehicle for Daily Driving and Fun
July 17, 2018
Which vehicle will give you the most fun for your money while being the best vehicle for daily driving? Let's cut right to the chase: It depends. The answer to this question will look a lot different person to person. The best all-around vehicle for me, with two kids and a dog to haul everywhere, will not be the same as the best choice for my fun-loving neighbor who rides his motorcycle everywhere and gets to sleep in on the weekends (jerk). That's ok, because as you can probably guess, there are a few things to consider before making a decision on which is the best vehicle for daily driving and fun. Let's dive right in and take a look.
Budget
Price will dictate most buyers' shopping decision before anything else is considered, no matter how fast, loud, or pretty the vehicle. Knowing that, we should also think about things that impact the cost of ownership like depreciation and operating costs. Vehicles that fit into the "fun" category frequently have higher long-term costs than those operating more in the "appliance" space of best vehicle for daily driving. They also tend to lose value more quickly because their selling prices are higher and because owners of some of these cars tend to replace them at a higher rate than other vehicle types. Because of that, the pre-owned market is a great place to start the search for an all-rounder, given that the savings can add up to 50% or more for a vehicle that is only two or three years old. Mercedes' AMG and Audi's "S" are great examples of vehicles that are out of reach for many of us when new, but come back to earth after a few years.
Usability
Anyone needing to accommodate car seats or several people on a regular basis can probably guess that we wouldn't recommend a coupe for an all-around vehicle, no matter how big the back seat. In fact, the vast majority of people will be best served by choosing a vehicle with the most possible utility when shopping for their "one", but that doesn't mean giving up on an engaging driving experience. That said, there are several cars, SUVs, and even trucks that could be considered one of the best vehicle for daily driving as well as fun. SUVs in particular have been given the sporting treatment in recent years: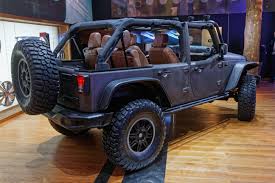 Jeep's Wrangler has become more than comfortable enough to be one of the best vehicle for daily driving and is still capable of crawling rocks on the weekends.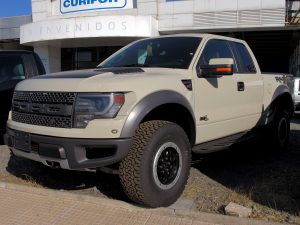 Ford's Raptor and Dodge's Rebel pickup trucks take the standard F-150 and Ram 1500 and amp up the off-road cred while keeping the trucks' ability to seat five people.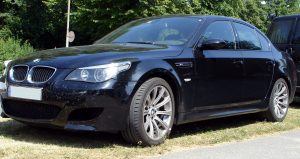 On the sedan side, we've been spoiled for quite some time, with mainstays like the BMW M5, which takes the already great and family-friendly 5-Series and adds a host of performance-enhancing drugs like a twin-turbo V-8 and bigger brakes.
Climate
Here in Maine we get snow several times each year, and any date from October to April can be a toss-up for road conditions. Other places see near-endless sunshine and high temperatures, or rain, or…. you get it. Where all-wheel drive was once a feature found mostly on German luxury sedans or granola-powered Subarus, it's now a very common option in nearly every automaker's lineup. Just as important, brands still offer rear-wheel drive vehicles for the enthusiast in all of us (looking at you, BMW), and some still let driver's shift their own gears.
All of that is to say that the weather where you live should play a major role in determining the kind of vehicle you buy. This can complicate the "fun" part of our vehicle search if you need special features to accommodate weather, but there are several great options out there
Nearly all Audi and Mercedes vehicles, even the very fast ones, are available with all-wheel drive and tend to handle nasty weather well.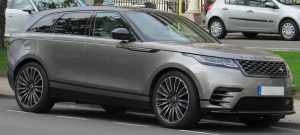 The Range Rover Sport (Velar pictured) is a stalwart in the "hot" SUV category and holds its own in nearly any weather condition.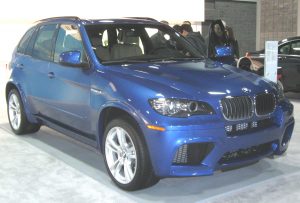 BMW's "X" SUVs and crossovers are quick, good looking, and capable on a variety of road surfaces and conditions.
Finding the perfect vehicle to do it all sounds like a daunting task, until you consider the fact that automakers have been broadening their lineups for years to target people just like you.  Even the most vanilla family sedans from past years have sport trims and go-fast bits included (can we say Hellcat?), and family-hauling has never looked better, thanks to sleek styling and seriously upgraded interiors.  Taking time to check out a wide variety of options and styles will help you ensure you get the best vehicle for daily driving that will serve you and your family while still giving you a few laughs on the side.
[cta id="1957" vid="0"]