The Best and Worst Reliable Used Cars
August 2, 2018
What are the best and worst reliable used cars? The used market is a great place to start searching for your next vehicle and can help save thousands off the price of buying new. Just like new cars, however, not every used car is a great buy. Some suffered quality control and reliability issues when new and some simply show wear more quickly than others. It's not always obvious which ones will make great used vehicles, as many of the most popular brands' top-selling models don't stand the test of time. In this post, we'll take a look at a few of the best and worst reliable used cars you can buy today.
Best Reliable Used Cars
Honda Civic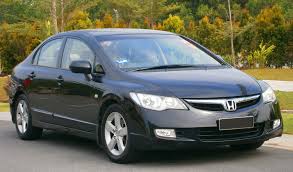 Big surprise, right? One of the best-selling new vehicles of all time is also one of the most reliable. Honda's reputation for dependable, long-lasting cars was built on cars like the Civic and their near-bulletproof reliability. As a hand-me-down first car, economical commuter, or cheap beater, the Civic should be at the top of any used-car shopper's list.
Toyota Corolla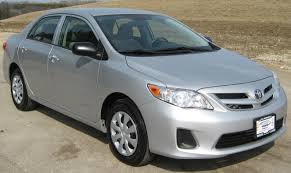 We could almost lump the Corolla in with the Civic, but it's all about sharing the spotlight here. The compact sedan from the Camry-maker is one of the best used car choices around. It's not at all uncommon to see Corollas from the early 2000s still chugging around town and on college campuses everywhere. The Corolla's price is relatively reasonable from the start, and only gets better over time, too, making it a no-brainer used car choice.
Pontiac Vibe
Pontiac, what? They don't even make these anymore, but they were great while they lasted. Pontiac's Vibe is the result of a partnership with Toyota (reliability…), which unsurprisingly gave GM a model that carried all of the reliability of the legendary Japanese brand with a Pontiac badge. They don't make 'em anymore, but plenty are still available on the used market (as is the Matrix).
Kia Rio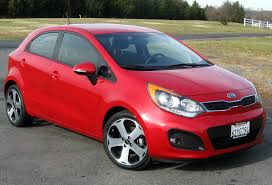 One of the smallest cars on the list, the Rio is an affordable vehicle for anyone without a need for lots of space. Even so, the Rio has been praised for its large-enough interior and fresh styling. Now in its third generation, the tiny car has evolved from a rebranded Ford into a major seller for Kia worldwide. The Rio has traditionally been Kia's most affordable model, which translates to big savings on the used market.
Mazda CX-5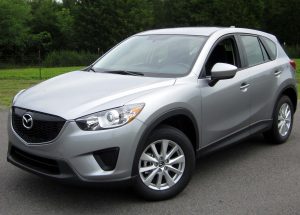 With zippy engines, upscale interiors, and a reasonable price, the CX-5 should be on any shopper's list. Even though it's only been on sale since 2013, the CX-5 is one of Mazda's better-selling models. Mazda has made moves to increase their build quality and add higher-end materials inside and out, and the CX-5 has benefitted greatly. The crossover is rated well above average for reliability and should be on the cheaper end of repair costs.
Worst Reliable Used Cars
BMW X3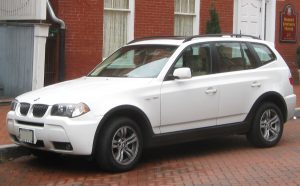 The X3 is a premium SUV from a premium brand, and the pricing shows. Unfortunately, so do the repair costs – and there may be many. X3s made between 2008 and 2012 are particularly susceptible to mechanical and electrical bugs that can drive the cost of ownership up quickly. Things aren't all bad for the X3, as it packs enough luxury goodies like a panoramic sunroof, navigation, and premium tech that some people may look past the gremlins.
Volkswagen Tiguan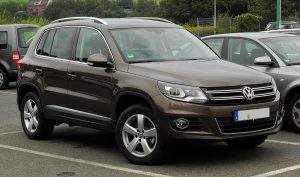 Objectively, the Tiguan is a good-looking fun to drive compact SUV. Unfortunately, the little VW has experienced quite a few issues over the years, including timing chain tensioner failure, exhaust flow issues, and random noises and clunks while driving. The latest models tend to fare much better, and the newest generation is large enough to offer three rows of seating.
Chevrolet Cruze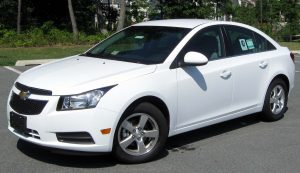 The Chevrolet Cruze has been a popular model for many years now, selling in excess of a quarter million units per year. That doesn't make it immune to reliability issues, however, with the Cruze racking up some major-dollar repairs in just a few years. Transmission failure is one of the most-reported issues and costs over $3,000 on average to repair. Despite these issues, critics have praised the Cruze over the years for being well-equipped and fun to drive.
GMC Acadia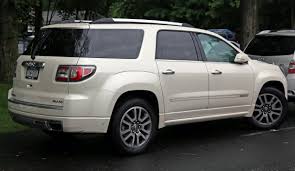 Newer Acadia models have ironed out most of the biggest wrinkles from the earlier years, but the used market is full of '08-'12 Acadias that have several problems. Like the Cruze, the transmission fails at a higher than normal rate, racking up an average $3,200 bill. Loss of engine power during highway driving and A/C failure are among the other often-reported issues. Regardless, the Acadia is a popular model for GMC and sells nearly 100,000 units on average.
Just because I'm telling you that a certain vehicle has issues doesn't necessarily mean that you should avoid all versions of that model. Many generations have better overall reliability scores than others, and even individual vehicles within those years may do better than the norm. The reliability ratings you're able to research online are taken from an average, which can sometimes be misleading if you're looking at a big red X in the "dependability" column. Research and more research is the key, but it never hurts to have a mechanic check out your purchase before signing on for the purchase.
[cta id="1957" vid="0"]