How To Get A Deal On An Aston Martin V8 Vantage
September 30, 2016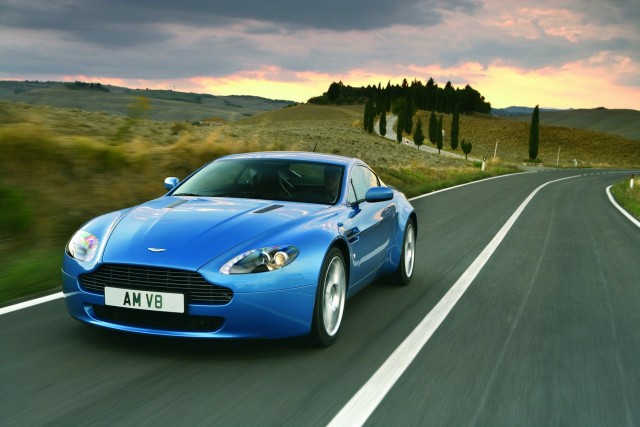 When the name Aston Martin is uttered, people think two things in the following order, "James Bond" and "Wish I could afford one". Both thoughts make sense, Bond and Aston go together like Holmes and a Deerstalker cap, and hand-built British sports cars do command a premium when they're new. Luckily for anyone interested in owning one, Aston Martin has left the V8 Vantage design alone since it hit the market, meaning you can shop the used market and get a car that looks the same as a brand new one.
Designed by none other than Henrik Fisker, the V8 Vantage debuted at the Geneva Motor Show in 2005 and has been turning heads ever since. There's not a single car I can think of that has aged as well as the Vantage has, and given that they're still in production, it would seem plenty of people agree with me. Classic Aston styling is blended with a tidy modern design, and the whole thing works on a level which very few automakers have reached. The wide haunches make it look like it's crouched down low, ready to pounce at any moment, and thanks to a hand assembled V8 under the hood, it is.
Initially the V8 Vantage was powered by a 4.3-liter V8 that produced 380-horsepower and 302 lb-ft of torque, but models after 2008 pack a 4.7-liter version of the same AJ V8 that makes 420-horsepower and 350 lb-ft of torque. Prior to the release of the 4.7L, Aston did offer a factory upgrade in 2008 that kept the car in good standing for warranty, and bumped the 4.3L V8 figures up to 400-horsepower and 313 lb-ft of torque, but finding one of those cars is a tall order. Not impossible, just be prepared to do a-lot of homework.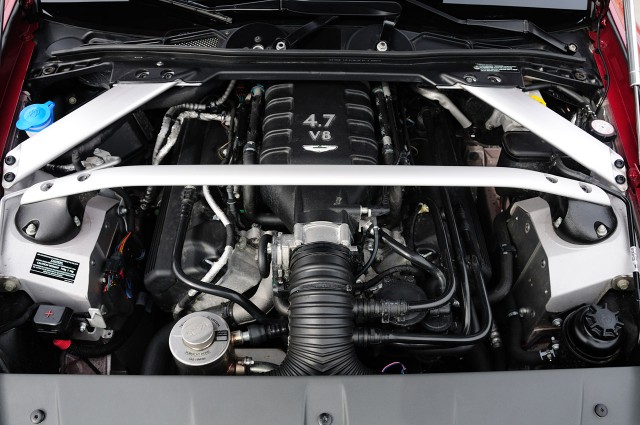 With all of that in mind, it's an 4.7-liter V8 Vantage that I recommend, preferably with the 6-speed manual transmission. In addition to being more fun to drive, the manual is without question the better transmission in this instance. If an automatic is truly impressive, I'll give it a fair shake, but these early Sportshift units are to be avoided if you even remotely enjoy driving. If you're only after an Aston for the badge, do yourself a favor, buy an early 2000s Maserati Coupe with the Ferrari sourced Cambiocorsa gearbox instead. Even with the updated software it received in 2008, Sportshift is still problematic, and hinders the overall joy of driving an Aston.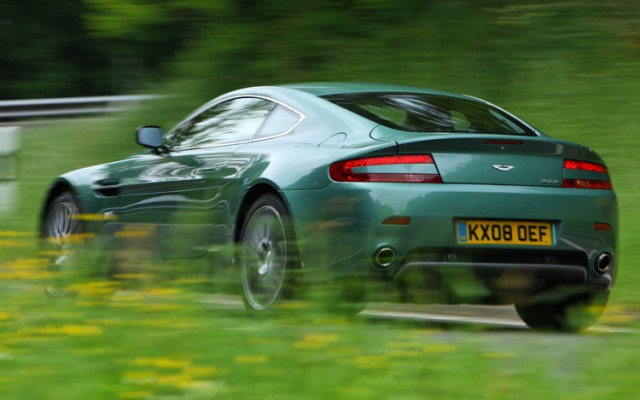 Now these cars are by no means cheap, and they probably won't be for years to come, if ever. Still, they've depreciated heavily and they're just hitting the sweet spot of the curve with a decade having gone by. Clean, relatively low mileage examples of the '09+ cars start around $50,000, while '05-'08 models can found for under $40,000. The 4.3 cars will certainly go lower in price in the near future, and the 4.7s will dip down as well, but they'll never plunge the way older British cars have. Between Fisker's timeless design, the impressive performance capabilities, and Jeremy Clarkson declaring it the "best sounding and coolest car of 2005" on Top Gear, it'll always be desirable.
Happy hunting!