Buying a Used Convertible? Consider This
April 6, 2019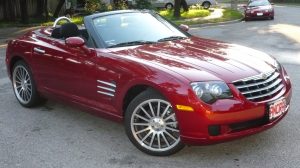 What should you look for when buying a used convertible?  They're still cars, but there are some key differences that you'll need to account for when shopping.  As we swap out our studs and snow tires for warmer months, many people are pulling their summer cars and cruising with the top down. It's true that the months leading up to summer are when convertibles and sports cars are in high demand, but that isn't a reason to avoid shopping for one altogether.
Here are some things to consider when buying a used convertible.
Types of Tops
Many people think of used convertibles as being "ragtops", which is fitting, since quite a few convertible roofs are made of some type of fabric.  While that's true for many cars, there are quite a few cars with retracting hard tops and removable roof panels.
So, what's the difference?  The end result is the same – wind in your hair and sun on your face – but the way the tops operate and the driving feel of the cars themselves are different.
Soft Tops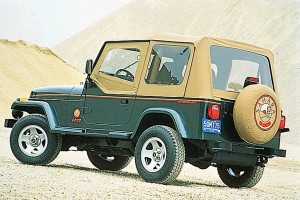 Everything from sports cars to Jeeps come equipped with traditional fabric roof material.  It's a light and easily movable solution that has worked well for decades, but it's not for everyone.  Because part of the vehicle has been replaced with a piece of fabric, there are several things to consider that may not be an issue for people with standard vehicles.
Soft convertible tops are great for:
Vehicles that are only driven in warmer months, or exclusively with the top down
Short trips around town or slow-speed cruising
Small cars where weight and trunk storage space are important
Vehicles that are garage-parked
Soft convertible tops are not great for:
Cars that are regularly used for long road trips
People who live in extremely wet or cold climates
People seeking a quiet ride
People who don't like to regularly maintain their vehicles
Because there's not much between you and open road in a soft top, noise levels can be quite intense.  On longer trips the extra noise can be distracting and wear on the driver's nerves. As tops age, they can also stretch a bit and begin to flap around in the wind as the car is moving if they aren't properly maintained.  The tradeoff is that soft tops are light and easy to operate, and in many cases cost less than used convertibles with hard tops.
Hard Tops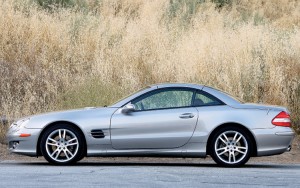 Though they've been around for 100 years, many people don't think about retractable hard tops when they envision a convertible.  Usually composed of multiple sections, hard tops operate by folding away into the trunk area. Cars with retractable hard tops generally resist weather better than their soft-topped counterparts, which makes them more suited for people that live in areas that see varied weather conditions.  Hard top cars also more closely resemble non-convertible cars, because modern roof panels have become very hard to discern from a regular car.
Hard tops are great for:
People who need to use their convertibles year-round
People desiring a more visually pleasing or normal-looking car
Sportier cars that need more structural rigidity
Hard tops are not great for:
People buying on a tight budget
Very small cars where weight and space are of concern
What to Look for When Buying
No matter the type of used convertible you decide to buy, there are concerns that are unique to cars with retractable tops.  Because of the extra parts associated with making the roof move forward and backward several times over the life of a vehicle, there are more opportunities for failure or mechanical issues.
When shopping for a convertible be sure to look out for: 
Ripped or torn fabrics and rubber seals – When this happens, it can show that the car was not well-maintained or that (in some cases) someone has broken into the vehicle by cutting the top.
Ill-fitting or mismatched tops– As tops age, they can discolor or change shapes/sizes.  This is especially important for soft tops, and a poor repair job is not difficult to spot
Signs of leaking – Stains or water spots that could indicate that the top has been left open in bad weather are easily spotted
Creaking or rattling sounds during a test drive –  This can mean that the top and its components are not working properly
Slow-moving automatic tops – A top that doesn't move smoothly or that makes noise during operation can mean that the motors are close to failure
Keep in mind that the convertible tops on cars are not as durable as standard hard tops, and that there will be additional maintenance and care needs – no matter how well-maintained the vehicle is.  The good news is that the experience in an open-top vehicle is unmatched by a standard car though, making the extra work up front well worth it in the end.