Underrated Ride Of The Week: 2005 Mecedes Benz C55 AMG
July 9, 2015

Welcome to the first post in our weekly series called Underrated Car Of The Week! We'll be taking a look at vehicles that never quite achieved the mainstream success they deserved and hold them up for all the world to see. These will be great cars whose inconspicuousness has blessed them with acceptable price tags. Our goal with this series is to present you with vehicles that are both interesting and affordable. We'll always start you off with a listing for the featured vehicle but we encourage you to use the AutoTempest used car search to look for more of them. As always your suggestions are welcome, if you have a vehicle in mind that you think is underrated in today's used car market, please let us know!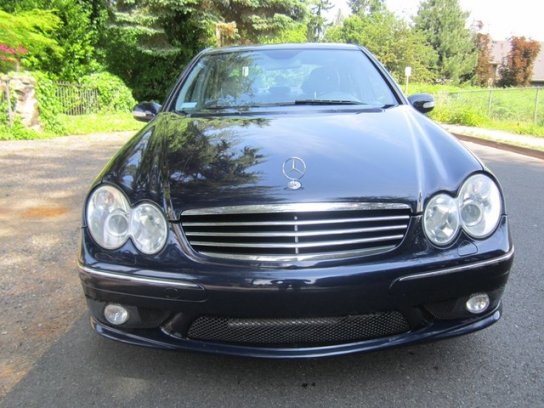 This is a 2006 Mercedes Benz C55 AMG, it has a 5.4LV8 stuffed under the hood putting out a healthy 362hp and 372 lb-ft of torque, making this one heck of a potent compact sedan. The car weighs in a 3,588 lbs which doesn't make it a featherweight but it is less than the competition of the era, the Audi S4 and Cadillac CTS-V. With its heft being moderate, the C55 is said to handle quite well and offer up a high level of driver engagement, especially for a Mercedes Benz. In my opinion Mercedes' have always been enjoyable but lack communicative feel of a BMW or Audi. With the C55 AMG, Mercedes sought to change that and the prevailing option is that they had moderate success in doing so. I've often heard that while the car is toss-able with ESP turned off, the steering setup is less than ideal, too much effort, not enough feel. That's the kind of issue that will get you dropped from any enthusaist conversation but in this case I think that might be a good thing. What if the C55 AMG wasn't meant to be put through the wringer as an enthusaist car? What if it was judged as a compact luxury sedan with a really impressive power plant? If you look at it that way, you've got to admit that this is one heck of a daily driver bargain.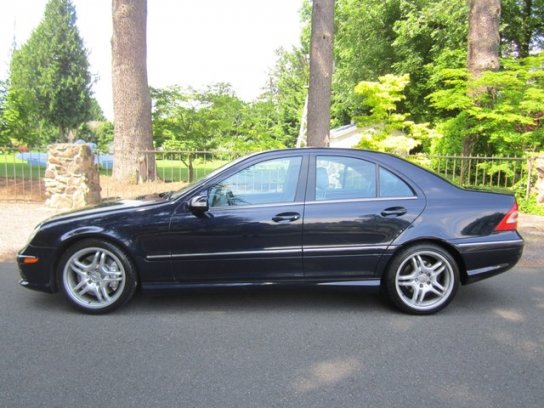 The C55 may have been bested by offerings from its fellow countrymen in the performance department, but what it lacks in lap times it makes up for in everyday comfort. The ride might be firm by most people's standards but given that Mercedes always errs to the side of comfort, I'm confident that most folks will find it more than acceptable for real world use. As with any AMG product the best seat in the house is front left, but if you're not fortunate enough to snag that one the rest will hug you tight in hopes of keeping you in place while whoever is behind the wheel does their thing.
One of the things I've come to appreciate as time has gone on is the restrained styling of the C55s interior. Across the board Germans are known for their simple yet elegant interiors but some offerings from the competition haven't aged as well as that of the W203 C-Class. Aside from the telephone key pad, which Mercedes STILL insists on putting in their vehicles, the cabin of the C55 AMG still feels modern and that's no easy task in this day and age. One of the high marks for this particular example is that it does not have the COMAND navigation system, which would seem archaic to say the least. I often tell people looking at cars in the 2000-2010 year range, avoid vehicles with navigation if you can. The systems are laughably outdated and will only give you headaches. Besides, the center stack looks so much cleaner without a big 'ol screen stuck in there.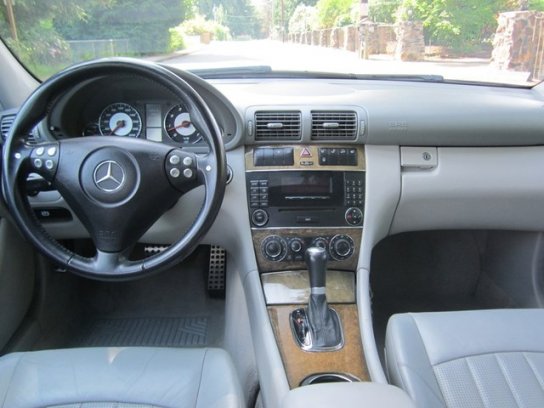 So with all these positive aspects of the C55 AMG you might be wondering why I feel that the car is underrated and rightly so. The W203 C-Class was one of Mercedes' best selling models ever, 630,000 of them were taken home by customers around the world but the C55 AMG is no run of the mill C-Class. Only 4,000 of them were sold globally and with the huge success of the Audi S4 and BMW M3, the C55 AMG was overlooked in its initial sales run. The biggest competitor to the car on the used market isn't even from another manufacturer but instead it is the car that succeeded it. The 2008-2015 C63 AMG is a car that needs no introduction, it has been fawned over by enthusiasts and the general populous alike since day one. With depreciation doing its thing, the C63 continues to become more accessible to more people but for those who don't want to wait, the C55 is the answer. It already offers serious bang for you buck and in my opinion, more timeless styling. It is a sleek, beautifully understated car that I think will go down in Mercedes Benz history as one of the last true sleeper vehicles. These days it is near impossible to find a fast car that doesn't look fast and there's certainly no shortage of slow cars trying to look fast. If you value performance over attention, and you should, then I think the C55 AMG is a wonderful choice for a daily driver with a little something extra to offer.
Find More Mercedes Benz V8s On AutoTempest.com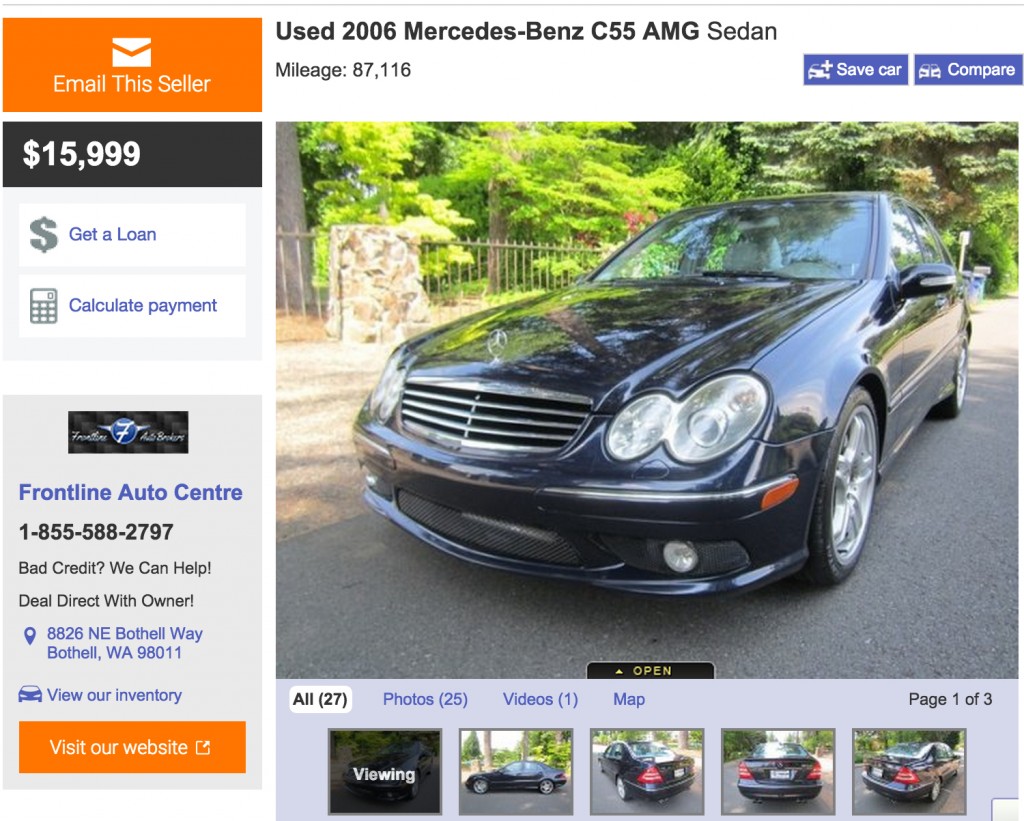 Neither AutoTempest nor SearchTempest is affiliated with or endorsed by AutoTrader which is a registered trademark of their respective holders.