Underrated Ride Of The Week: 2004-2007 Cadillac CTS-V
July 16, 2015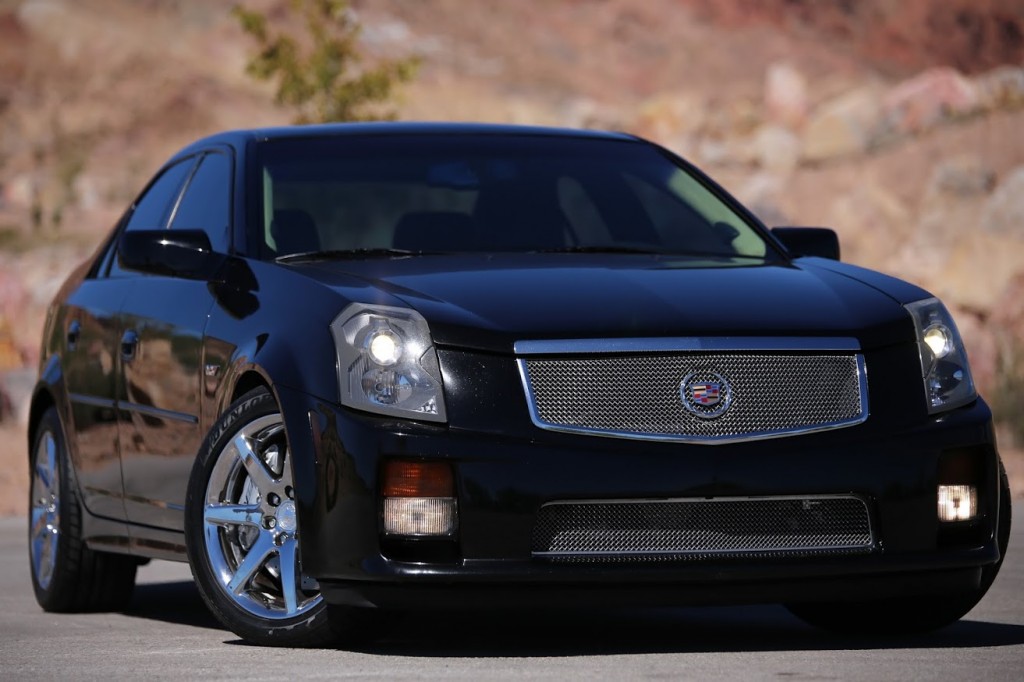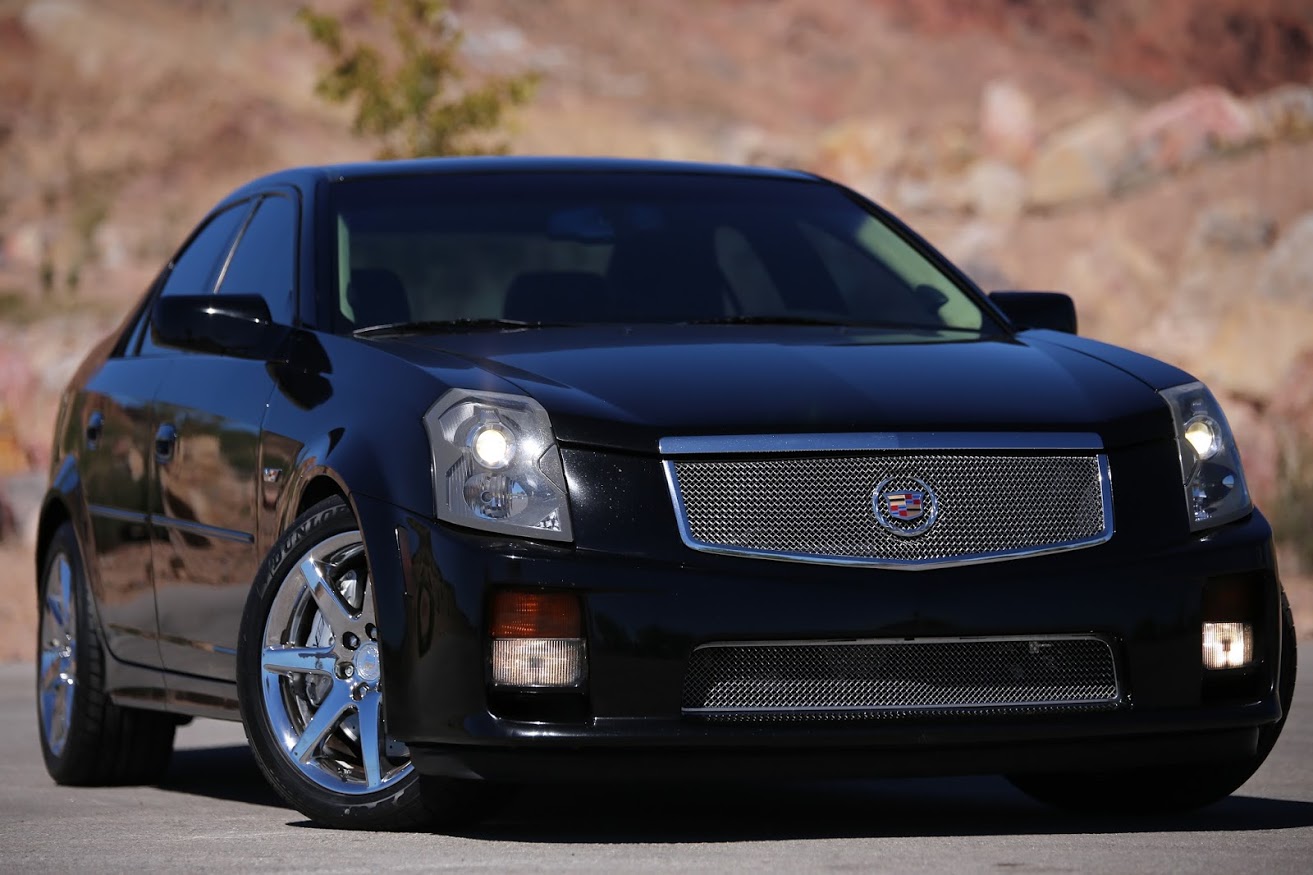 Cadillac's resurgence over the past couple of years has been a joy to watch. America once again has a legitimate luxury brand that can go toe to toe with any foreign automaker and that warms the heart. To many folks it might seem that this change happened overnight. One minute Cadillac was building soulless vehicles and the next thing you know we had the ATS-V. It'd be pretty great if things could change that fast in the automotive industry, but sadly they do not. The shift towards building high quality luxury vehicles began in 2004 with the debut of the Cadillac CTS-V, and the current Cadillac lineup owes it's success to this vehicle. So why don't more people talk about it? I'd say that's largely due in part to the stiff competition of the era, the shadow in which the CTS-V has lived.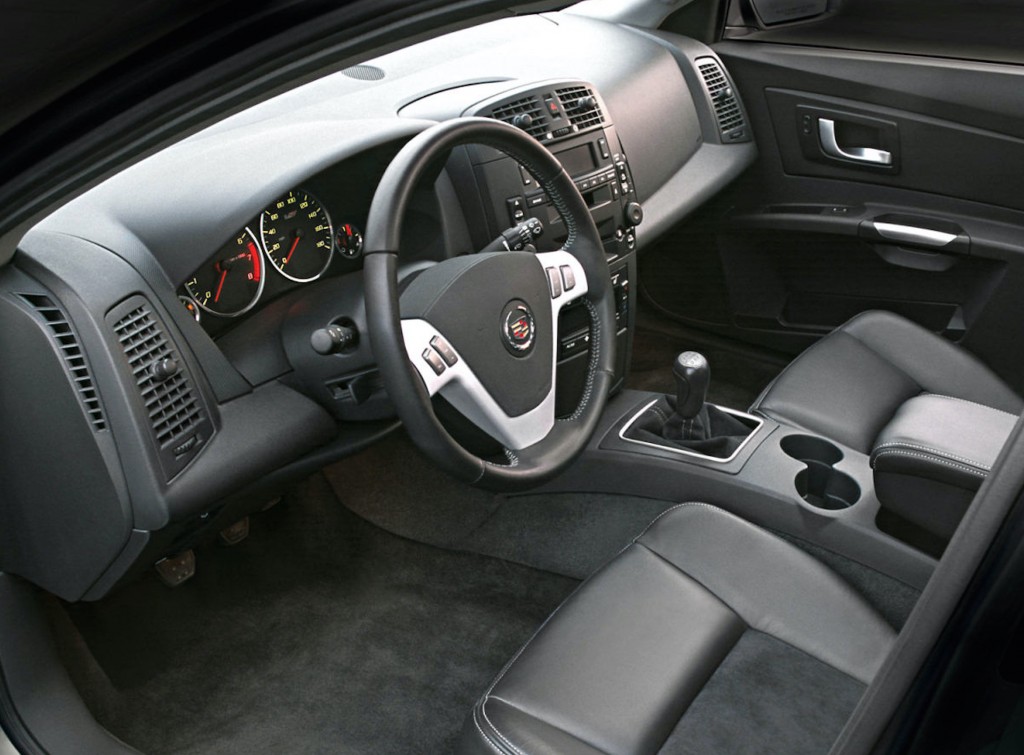 Initially the CTS-V was fitted with GM's LS6 V8, the same potent power plant also found in the C5 Chevrolet Corvette Z06. For 2006 and 2007, the new LS2 V8 from the base Corvette was installed. The 6.0 litre LS2 made the same 400hp as the LS6 but felt more powerful thanks to a wider torque band. Cadillac claimed a 0-60 time of 4.6 seconds and a top speed of 163 mph, not too shabby for a brand perceived as slow and outdated at the time. The CTS-V was built to battle the likes the BMW M5 and Mercedes C55 AMG, but always seemed to be a step behind them in the eyes of consumers. Though it was on par with those cars performance wise, the overall build quality was lower and that's still the biggest knock against Cadillac to this day. I think that's unfair as Cadillac has come a long way in a very short time and the interiors of the current lineup are fantastic. Are these first generation CTS-Vs somewhat cheap feeling inside? A look at the above photo should more than answer that question. The thing you need to ask yourself is how much do you care? The materials might not be as high grade as BMW or Mercedes, the design might be dated, but you're getting so much performance that the "hard plastics" pill should be easy to swallow.
If you're thinking about picking up a 1st gen CTS-V there are two important things to know. One is that you'll need to know how to row your own gears since they were only available with a six speed manual. The second is that the 2006/2007 models are the ones to get. Not only do they have the wider torque band but they have a stronger rear differential as well, both things that'll come in handy when attempting to set a new record at the drag strip or just making that yellow light. If your interest has been piqued, then might I suggest having a look at this Black on Black example in Connecticut. There's no chipping on the navigation buttons (a common issue with these cars), mileage is under 100k, and the price is right. At this price point I don't think you'll find a better value that packs so much performance into an attractive package. M5s of the era trade at a much higher rate and the C55 isn't available with a manual transmission. If you want a comfortable 4 seater that packs a punch and offers a high level of driver involvement, a 2004-2007 Cadillac CTS-V is my pick.
Find you Cadillac CTS V with AutoTempest.com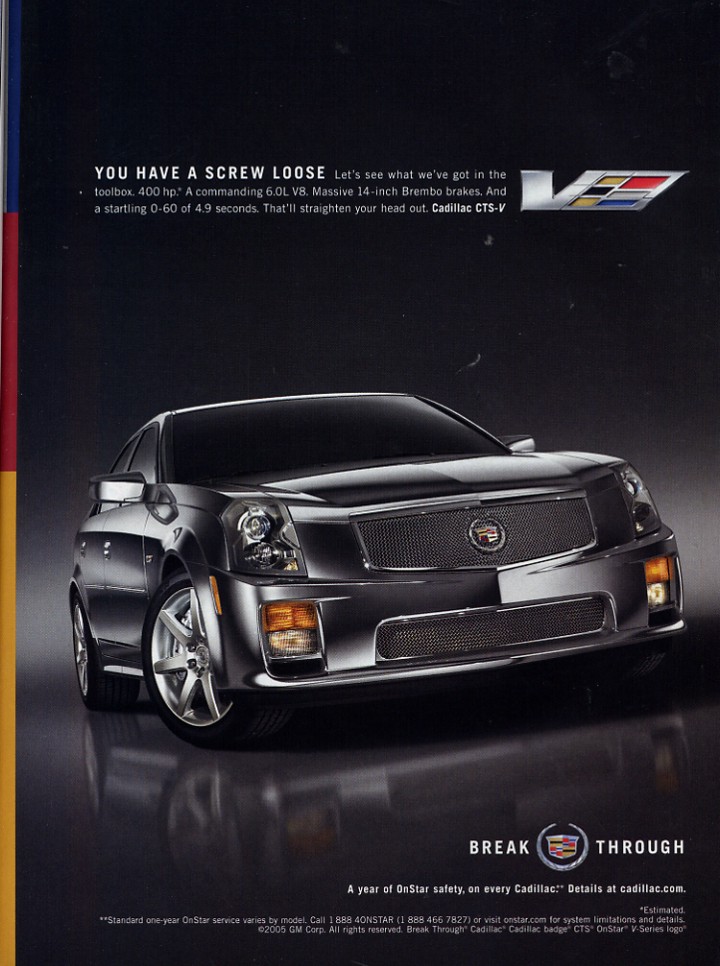 This is Underrated Car Of The Week, where we take a look at vehicles that never quite achieved the mainstream success they deserved and hold them up for all the world to see. These will be great cars whose inconspicuousness has blessed them with acceptable price tags. Our goal with this series is to present you with vehicles that are both interesting and affordable. We'll always start you off with a listing for the featured vehicle but we encourage you to use the AutoTempest used car search to look for more of them. As always, your suggestions are welcome and if you have a vehicle in mind that you think is underrated in today's used car market, please let us know!