Underrated Ride Of The Week: 2007/2008 Acura TL Type S
July 23, 2015
While many current midsize sedans attempt win the hearts of potential buyers with overly aggressive styling, few of them have the performance capability to backup all those bulging panels and harsh edges. For those, and many other reasons, I constantly find myself recommending the 2007/2008 Acura TL Type-S to friends who are looking for a fun, reliable, and practical car.
With its rather tame exterior, you'd be forgiven for thinking the TL Type-S isn't anything special should you spot one on the street. The 10 spoke gunmetal wheels and quad exhaust tips are the most noticeable visual cues that the car is something more than just another Acura, that is unless you spot the Type-S badge on the trunk. The subtlety of the Type-S is one of the most appealing things about it, unlike most of today's sport models, it has just the one exterior badge denoting its sportiness.
Instead of relying on trivial cosmetic gimmicks to impress people, the Type-S brings a high revving 3.5L V6 to the table. Good for 286hp and 256 lb-ft of torque, the Type-S will do 0-60 in 5.5 seconds, when equipped with the 6spd manual, and a decent driver of course. Perhaps one of the most attractive features on the Type-S are the standard Brembo brakes. Read any review of the car, professional or consumer, and you'll find praise for the brakes. The development engineers must have known that slowing the 3,515lb Type-S from high speed runs would be a regular occurrence for owners, so in addition to the Brembos, Acura included a mechanical limited-slip differential with 6spd manual equipped cars. A mechanical LSD is just as important for effectively stopping a front wheel drive car, as it is for keeping it in a straight line when under heavy throttle. Torque steer is certainly known to rear its ugly head in the TL Type-S, but the LSD is said to do a good job of mitigating impact on the driving experience. For a FWD performance car to handle well that power has to be put down effectively and from what I've read, the Type-S is above average in that department.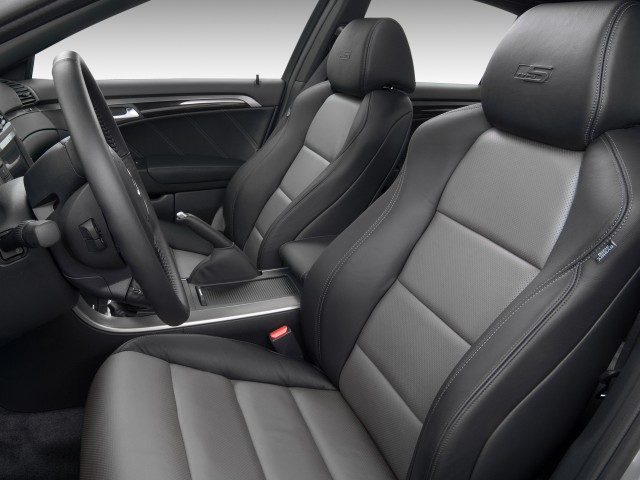 The restrained exterior design carries over to the interior of the Type-S, where you'll find deeply bolstered seats, clean lines, and a thick rimmed steering wheel. If you're a stand up person and care about the comfort of your passengers, I can tell you from firsthand experience that the rear seat is quite comfortable. A friend of mine had a 2007 Type-S and I didn't always win the battle for shotgun, but lucky for me it didn't really matter. The Type-S isn't a big car, but given that it's based on the Honda Accord architecture, cabin space has been maximized. Ergonomics are OK, but as is the case with many Japanese vehicles, the center stack is very busy. The navigation itself is decent in terms of legibility thanks to an 8″ screen, but the interface will frustrate you. With vehicles of this era that have navigation, I tend to tell people to look at it as simply having a map for reference, rather than a system to guide you. If you still have a number of CDs (as I do), I recommend playing them in the Type-S. I remember the 8 speaker 225 watt system as being really impressive, which is not surprising as it was engineered by Panasonic and tuned by an 8 time Grammy Award winning producer.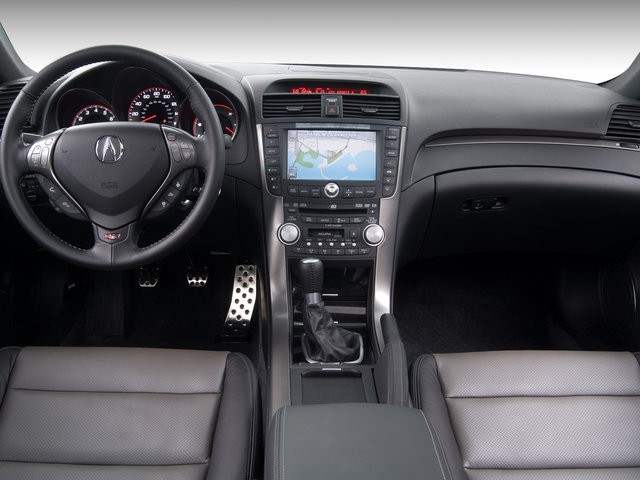 Overall the 2007/2008 Acura TL Type-S is a handsome car that offers loads of comfort and performance. But what about value? I've seen high mileage examples under the $10k mark and I'd say that's quite a bargain. The Type-S is capable of entertaining you on weekend cruises and making the daily grind more bearable. It is economical in every sense of the word, but what really separates it from the competition is where it comes from. As the luxury branch of Honda, an Acura comes with the assumption that the car will be reliable, and the Type-S has proven to be quite reliable indeed. In the many consumer reviews that I read, there was a common thread I kept coming across: many happy Type-S owners had previously owned German luxury cars. While some admitted to missing certain elements of those cars, rear wheel drive and better ergonomics in most cases, the majority of folks said that in the end reliability wins.
For anyone with a daily commute that wants to occasionally have a bit of fun while behind the wheel, I think the TL Type-S must be on their shopping list. If you're an enthusaist who is lucky enough to drive only when you want to, I suggest you carefully consider whether a car with such a balanced personality is right for you. The Type-S is daily transportation taken up a couple notches vs a performance car suited for regular use. The difference between those two styles of automobile are slight, but become apparent real quick in this segment in particular. Regardless of what you may wish to do with the TL Type-S, there is no denying it is seriously underrated.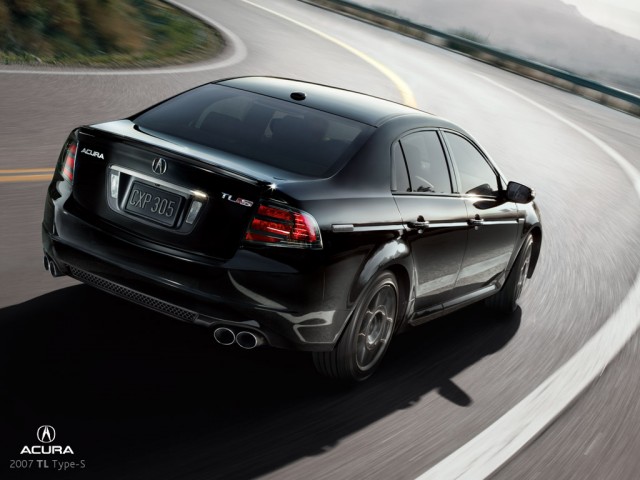 [cta id="1957" vid="0"]