Underrated Ride Of The Week: '05/'06 Infiniti G35 Sedan
October 1, 2015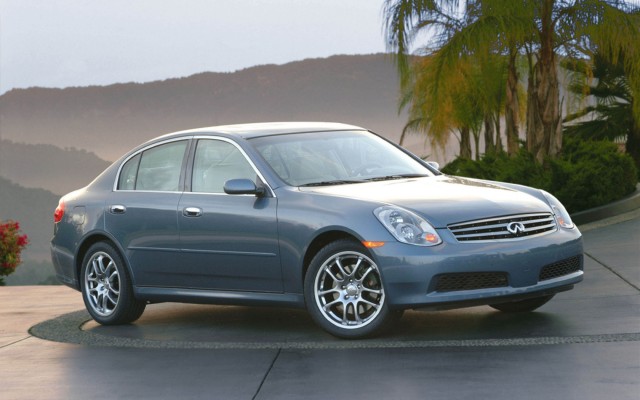 In today's automotive marketplace, almost every vehicle has a sport button. It is put there to assure the buyer that they are not in fact "a lame", and that they are most definitely part of the cool kids club. With the simple push of a button, the FWD tin can that you bought for it's fuel efficiency transforms into an apex hunting, pulse raising, jaw-dropping, set of wheels. If you don't believe me, just consult any new car commercial for an honest look at what a car is really capable of.*
But what about before the widespread availability of the sport button? Back in the olden days, you know, like 10 years ago. What could a brand do to make their vehicles more fun? One radical approach was to build a sporty car from the ground up, and then find a way to also make it practical. This boarder line insane process had been executed deeper into the past, during the long forgotten days of the 1990s. Cars like the BMW 540i, Nissan Maxima, and Ford Taurus SHO were all fun to drive, in addition to being well suited for the demands of daily life. However, in the new millennium, things were changing fast, as people were getting softer, and so were their cars. The once ubiquitous manual transmission started to disappear from luxury marquees as buyers began to value the addition of technology over driving dynamics, and so started our descent down the slippery slope towards FWD "sport sedans" with CVTs.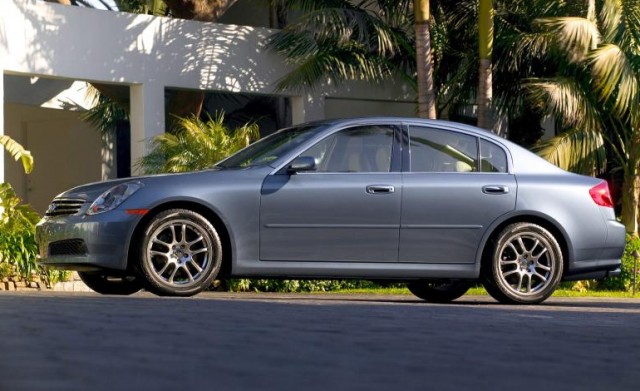 There were of course some holdouts, rebels that still wanted to sell vehicles to an increasingly small niche market. Infiniti was one of the brands that still thought buyers would value near 50/50 weight distribution, and the enjoyable experience one has when driving a balanced car with 3 pedals, and naturally aspirated V6. When the G35 sedan launched in 2003, it quickly gained positive notoriety with buyers, and the automotive press, even nabbing the Motor Trend's "Car Of The Year" title. It was a legitimate alternative to other luxury marquees in a way that the G20 sedan never could have been because of its size. The G35 was larger, and far more luxurious than its predecessor, though it was still an entry level luxury vehicle. Following two years of successful sales, Infiniti updated the G35 in 2005, and that's when it got really good.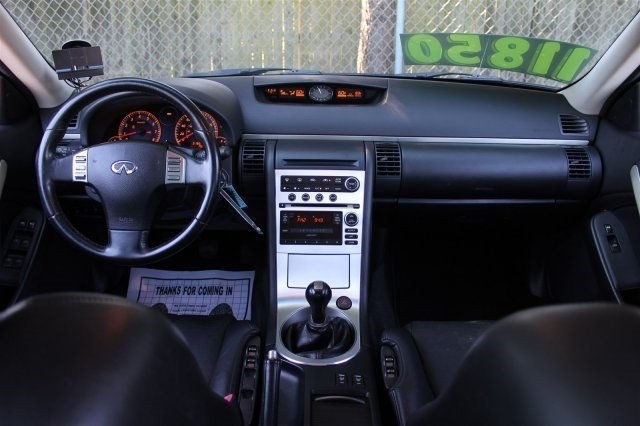 The '05/'06 G35s are the ones to look for because a number of small improvements that were made over the previous models, and all those little touches add up to a much tighter package. The interior of the car benefitted the most from the refresh, seeing real aluminum trim pieces replace the "tinted" trim, Bluetooth phone capability added, and the center console revised overall. The gauges became sportier, and received brighter backlighting, making them easier to read. As I mentioned in my QX50 piece earlier this week, Infiniti's gauge pods remain among the best available. If you want a cassette tape player in your entry level luxury car, you'll have to opt for an '03/'04 model since it was dropped in '05, and MP3/WMA playback was now added to the standard 6 disc in-dash CD player, that is now of course outdated itself. Luckily the removed double din stereo unit is easy to remove, and you can drop in a tasteful unit with Bluetooth audio streaming capability, or an aftermarket navigation screen, if that's your thing. The G35 does have a trick motorized pop up information display screen, and you could get it equipped with NAV, but it's really only useful as a general guide map. No turn by turn directions or point of interest searches here folks.
In addition to the lightly tweaked aesthetics, the G35 retained the excellent front, and rear seats that impressed buyers right from the start. They're not the most deeply bolstered, but they have more than enough support for what most drivers will need. You'll also notice that Infiniti placed the power seat controls on the inner thigh bolster, which is right where I think they should always go. I know it's a controversial choice, but it has always made sense to me, especially when done in such a streamlined manor. Overall the interior design has held up well with age, it's clearly of another era, but it's quite simple, and there's definitely something to be said for that. What really dates the car more than anything else, is the large pop out pocket was dedicated to an ashtray and lighter. Though a bit of DIY ingenuity, I'm sure you could turn it into a cellphone holster, or something actually somewhat useful.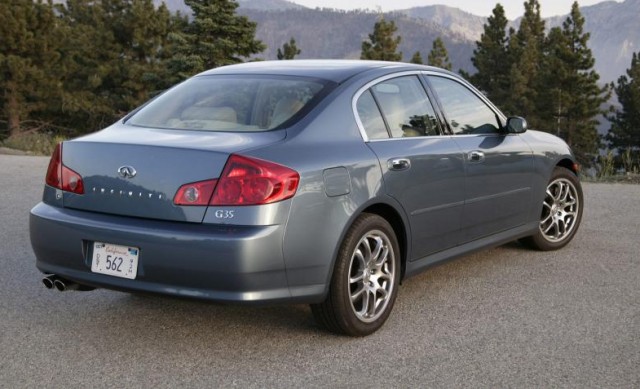 On the outside, the '05/'05 G35 is nearly identical to the previous years, but the changes to improve its looks quite a bit. Gone is the goofy looking vertical trunk handle with Infiniti letter on it, and in it's place is a nice smooth trunk, ready to have the branding removed so the car can operate in super stealth mode. Updated headlights, and taillights also help to distinguish the '05/'06 models, though only the G35 coupe got bi-xenon HIDs as standard equipment. The G35 did get a standard stiffer sport tuned suspension, and viscous limited slip differential when the manual transmission was selected, so it wasn't totally devoid of value as a base model. I would argue that it is in this form that the G35 sedan really shines, and why it is such a good choice of used vehicle. How many new RWD entry level luxury sedans are available with a manual transmission, and a limited slip differential as standard equipment? Zero. How many offer them as options? Zero. It's not until you get into the performance luxury sedan segment that you can get that equipment, and even in that segment it's becoming increasingly rare, not to mention expensive. The G35 is the kind of car that all driving enthusiasts should appreciate, and yet most pass it off as a gussied up Altima. Shame on them, don't they know it's based on the JDM Skyline?!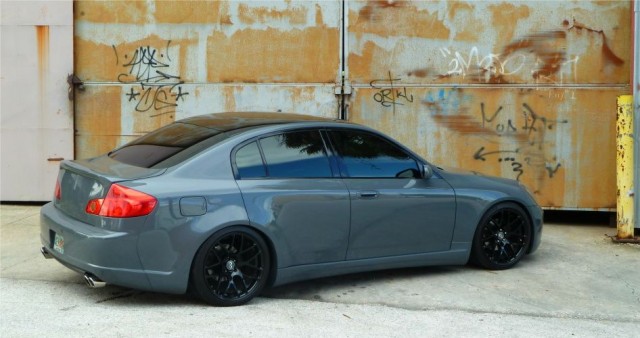 The aftermarket potential of this car is what makes it quite attractive to a large swath of people, myself included. While I don't always love what people have done with it style wise, I see tastefully modified examples here, and there. In terms of performance, whatever can be done to a 350Z can be done to a G35, and that's a whole heck of a lot. There is a large G35 community out there, and if you decided to get one, you'd have no shortage of places to turn for advice on how to get the most out of the car. If I was going to do one I'd keep things relatively simple on the outside in order to retain as much of a sleeper look as possible. Underneath the hood however, it would be a different case. Vortech Supercharger kit anyone?
2006 Infiniti G35 sedan on Cars.com