5 Styles Of Pre-Owned Vehicles For Your Next Road Trip
July 29, 2015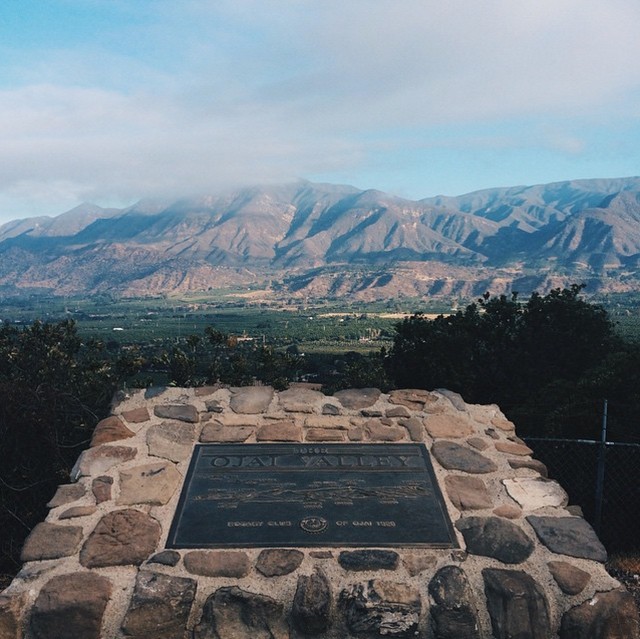 Yesterday I discussed how you can let vehicle plan your next road trip. Today, I want to inspire you to carefully consider what it is that you want from a vehicle, and how that will effect what you actually do with it. These 5 vehicles are all very different and the experiences you have on a trip will vary depending on how much of your will you impose on them. You could simply take any of the follow five vehicles, go from point A to point B, sleep in hotels, go to the recommended local restaurants, etc. I recommend that you listen to what the vehicle is trying to say. Let it impose its will upon you. Sleep in the Outback, push the Cayenne to its limits, splurge a bit with the Phaeton, follow remote winding roads in the Mustang, and tour a rocky coastline in the Miata. Always do what feels right for you, but consider what would feel right for the vehicle if it were sentient. You might find yourself having a whole hell of a lot more fun that way.
2002-2007 VW Phaeton: From a reliability standpoint the Phaeton might seem like a poor choice for a road trip. However if you make sure that everything is as it should be, which you should be doing with any vehicle before a road trip, you'd be hard pressed to find a vehicle better suited for long jaunts. The Phaeton rolled off the same assembly line as the Bentley Continental Flying Spur and that's reflected in the quality of the interior. As far as places to spend a considerable amount of time go, the cabin of a Phaeton is a pretty good one. During development, then VW chairman Ferdinand Piech told engineers that the car should be capable of doing 186 mph all day, 122 degree heat, and maintain an interior temperature of 72 degrees. If that doesn't qualify a vehicle as a road trip legend, then I'm not sure what does. Sure, it gets subpar gas mileage, but so does that RV you've been thinking about renting, and you know that you'll have way more fun driving the Phaeton.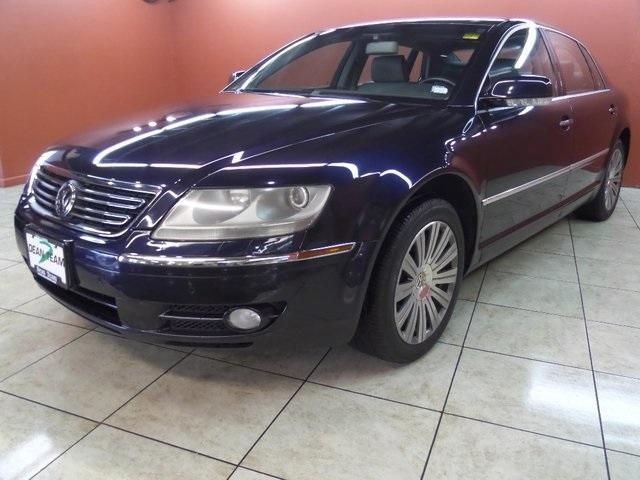 2005 VW Phaeton on Cars.com
2009-present Porsche Cayenne Diesel: You've probably noticed big smiles on the faces of people you know that are rolling around in oil burners. They offer more torque than their gas powered counterparts, longer range capability, and have shown to be more affordable to own overall. When it comes to luxury sedans and full size SUVs, I think a diesel is absolutely the way to go, and the Cayenne Diesel is one of my favorites. From a value standpoint it can be hard to justify the premium over it's cousins, the VW Touareg and Audi Q7, but in with the Cayenne you really get what you pay for. It is unmistakably a Porsche and all it takes to know that is a quick drive around the block. The Touareg and Q7 are certainly nice vehicles, but the Cayenne really is just that much better. It's aesthetically pleasing, the cabin is a place you'll be happy to spend countless hours in, and the driving dynamics are what you would expect from a SUV that bears the Porsche crest. They're by no means a bargain, but thanks to our old friend depreciation, they're not outlandishly expensive either.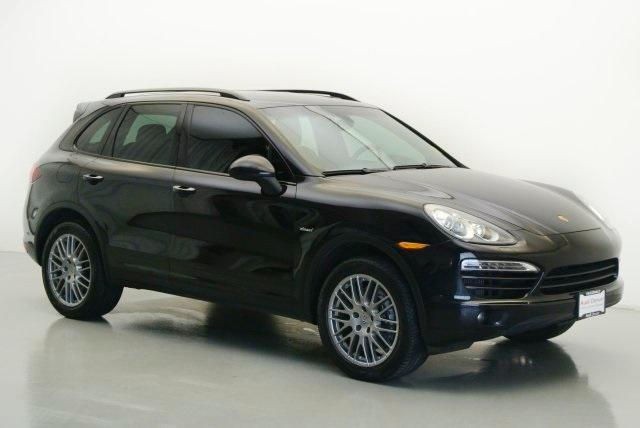 2013 Porsche Cayenne Diesel on Cars.com
2012-present Ford Mustang: There's a reason the Ford Mustang is the most in demand rental car in these United States of America and it's not just the fact that it is an American icon. Despite being a two door with a relatively cramped backseat, the Mustang makes for a great road trip companion. The 5.0 GT makes long drives more interesting, while the V6 and new-for-2015 EcoBoost are the choice of fuel misers everywhere. The Mustang has a decent size trunk that is more than happy to swallow up all your getaway goodies and despite being the pony car, it manages to fly under the radar, especially in white. If you need some inspiration to get out on the highway in a modern muscle car, I suggest you check out DW Burnett's epic Mustang USA saga.
2012 Ford Mustang GT on Cars.com
2005-present Subaru Outback: There are a number of wagons that I'd recommend for a road trip, but the Outback gets featured because of its off pavement prowess. That little bit of ground clearance afforded by the increase in ride height can mean the difference between an OK adventure and a great one. There are few vehicles out there that feel like they were tailored for the spontaneous and daring. The Outback will gobble up miles of pavement and then happily climb a dirt trail in order to find a nice quiet place to setup camp for the night. Of course, you don't have to bring a tent. You can always drop the rear seats and stretch out in the back with the moonroof open. Those who want better fuel economy should opt for the 2.5 models, while those who want more piece of mind when passing semi trucks should opt for the 3.6R. Regardless of which motor, trim level, or generation of Outback you choose, you'll have a vehicle that is always ready to get out and get lost.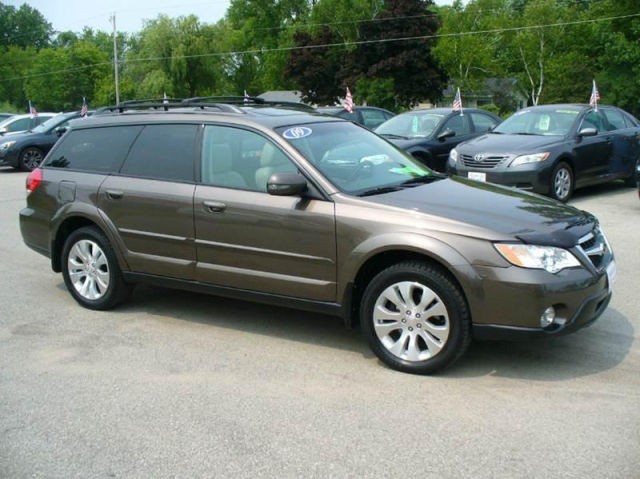 Mazda Miata: Sometimes it's a good idea to throw caution to the wind and just wing it. Going on an extended road trip of any kind in a two seat roadster is a great example. While doing so in a vintage vehicle like a Porsche 356 Sypder or Triumph TR-6 might seem like a great idea, that'll add quite a bit of risk to the equation. To maximize the fun and minimize the risk, consider the venerable Mazda Miata for your next jaunt. It's reliable, fun to drive, and just comfortable enough to keep you from getting a case of road madness. Ok, that last part might not be true for everyone, but who cares? Sometimes it's good to go a little crazy.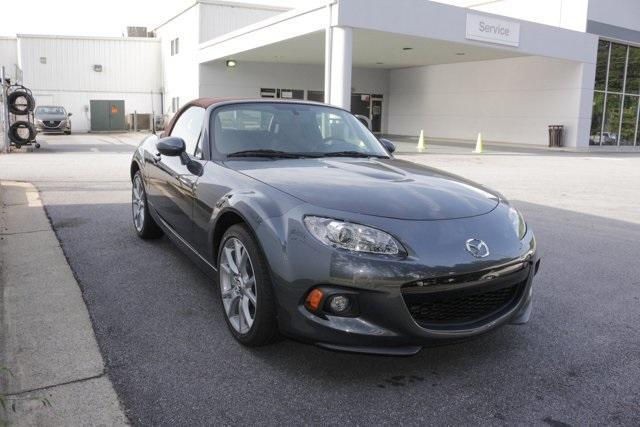 2014 Mazda MX-5 Miata Grand Touring
Recommended Road Trip Resources: Between these two sites and a little bit of your own creativity, you'll never take a trip that doesn't live up to your expectations. The local guides you want, the route maps you should have, and more inspiration that you should need. You will find it all available to you, for free, on these two fantastic sites.