Wallpaper Wednesday: Porsche 911 Modified By Singer
September 9, 2015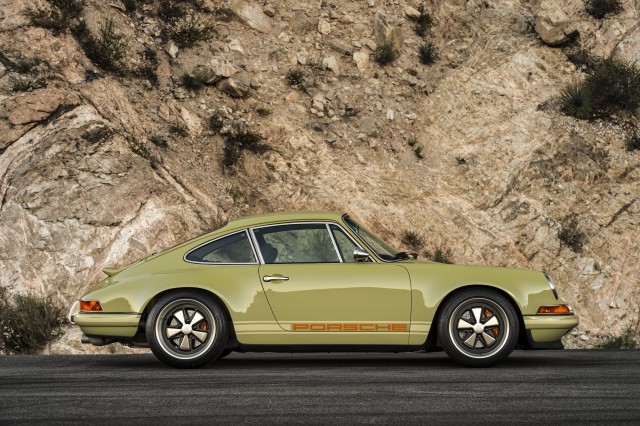 How do you improve upon perfection? That's the question the team at Singer Vehicle Design must have to ask themselves every time they stare down their latest classic 911 project. Modifying the legendary vehicle is nothing new, but Singer does so much more than change the look of the car, and add some power. They go through and completely reimagine what a 911 can be.
Part restoration, part modernization, the Singer process creates bespoke vehicles for their clientele that remain faithful to the 911 nameplate, while taking the style to another level. This vehicle pictured above is nicknamed "Manchester" and is a 1990 Porsche 911, though most would think it a much older model given it's classic appearance. Making newer 911s look older is one of Singer's specialties, the benefit of which is improved safety, and the ease of applying modern technology.
This example is fitted with a 6 speed manual transmission with a limited slip differential, an Ohlins adjustable suspension, and out back sits a custom built 4.0L Ed Pink Racing engine putting out 390hp. On the outside, "Wasabi" paint covers body panels made of carbon fibre, and in the cabin lie Forest Green Leather seats, with a custom houndstooth inserts that are somewhere between 60s Danish couch and Grandpa's Christmas party pants. The look is certainly not for everyone, but whether you like the color scheme or not, you have to admit, it's impeccably crafted.
Want more info and photos to drool over? Visit Singer's home on the world wide web.
Want to start a project car of your own? Find your 911 with AutoTempest.