AutoTempest's 10 Most Popular Vehicles Of January 2016
February 4, 2016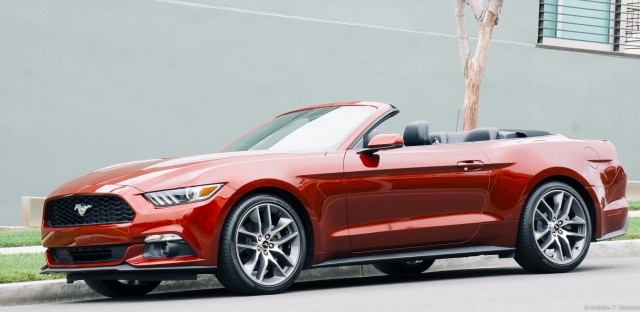 Because we at AutoTempest love numbers nearly as much as we love cars, (well, some of do anyway), we'll be tracking searches for vehicles throughout the year, and seeing what we can learn from the data we pull. To kick things off, we've pulled numbers for individual vehicle searches, and put together a list of the 10 vehicles that people searched for the most on AutoTempest. Overall the results were not particularly shocking, but there was one surprise in the pack, and based on overall market trends, we think that there will be some shuffling taking place throughout the year. And now, without any further delay, here's the list!
10. Chevrolet Camaro
9. Jeep Wrangler
8. BMW M3
7. Chevrolet Corvette 
6. Ford F-250
5. Toyota Tacoma
4. Porsche 911
3. Toyota 4Runner
2. Ford F-150
1. Ford Mustang
So, it's an even split between fun, and function, fascinating stuff right? Okay, we admit, it's not earth shattering, but it is telling of what AutoTempest users are looking for overall, and what we find particularly interesting, not a single crossover vehicle on the list. The Ford Mustang is the quintessential American cheap thrills machine, and the Ford F-150 is America's best selling truck for the umpteenth year in a row. That these icons occupy the number one and number two spots doesn't come as a surprise. What is a surprise is the Ford F-250 occupying the number 6 spot. A Dodge Ram 2500 would have been the more likely candidate due to the immense popularity of the Cummins diesel models, but it didn't even show up in the top 20. Apparently people just really love themselves a blue oval on their vehicle.
Also curious is the Toyota 4Runner sneaking into the number 3 spot ahead of it's brother the Toyota Tacoma at number 5. The 4Runner is certainly a popular vehicle, but the Tacoma is usually touted as the Toyota 4×4, especially on the used market. Noticeably absent from the top 10 is the other Toyota, the Camry, aka. "the best selling car in America." In fact, a traditional sedan of any kind is absent from the 10 ten. Either AutoTempest users are all off-road, or sports car enthusiasts, or there is a real shift in tastes when it comes to what people want in their garage. Sure, many of these searches may be aspirational, but fact remains that people appear to want vehicles that are engaging in one way or another.
The rest of the list is rather standard fare, no surprise that people look for 911s, Corvettes, M3s, Wranglers, or Camaros. These are vehicles that will be popular for the rest of eternity, especially with more higher mileage, lower priced examples hitting the used market every day. What will be particularly interesting to keep an eye on is if trucks and traditional SUVs fall out of favor as more crossovers hit the used market over the course of the year. The crossover "boom" really ramped up between 2010 and 2013, so we expect to see lots of turnover this year as leased, and financed vehicles hit used lots. We'll check in again on the 10 most popular vehicles at the end of June to see what kind of changes 6 months has yielded. Until then, happy searching!
[cta id="1957" vid="0"]