Our Favorite American V8s On Sale in 2023
August 8, 2023
Love it or hate it, most new cars will be electric (or plug-in hybrid) by the end of the decade. Even so, gas engines will stick around for quite some time, including the venerable American V8s, which have powered muscle cars and beefy pickup trucks for decades. There are several V8-powered vehicles still on sale in 2023, and we've gathered a list of our favorite American models with the legendary engine here. Let's get rolling.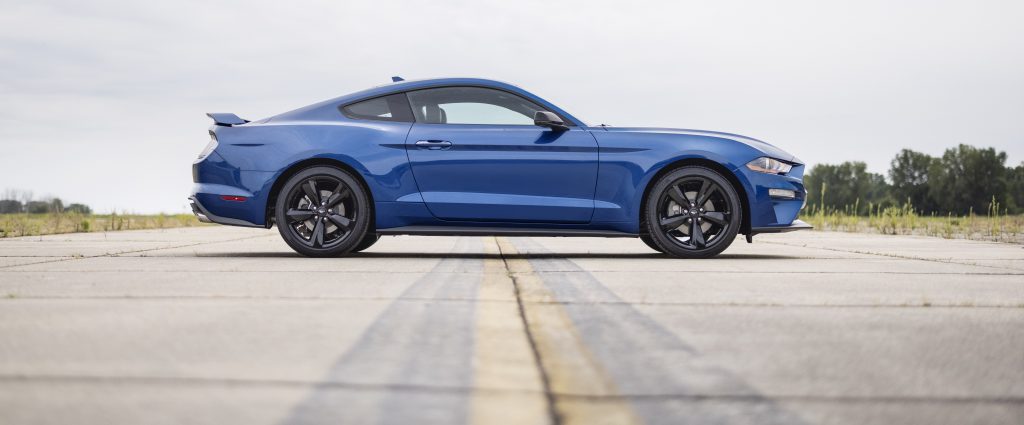 2023 Ford Mustang
The Ford Mustang is getting a complete overhaul for 2024, bringing a next-generation car with refined performance and better tech. Ford offers two V8 options in the 2023 Mustang, including the GT's 5.0-liter making 450 horsepower and 410 pound-feet of torque, and the Mach 1's 5.0-liter making 480 horsepower. A six-speed manual transmission and rear-wheel drive come standard, making the Mustang a performance bargain at just $38,345 to start for the GT. Ford also sells a convertible version, so there's top-down fun to be had as well.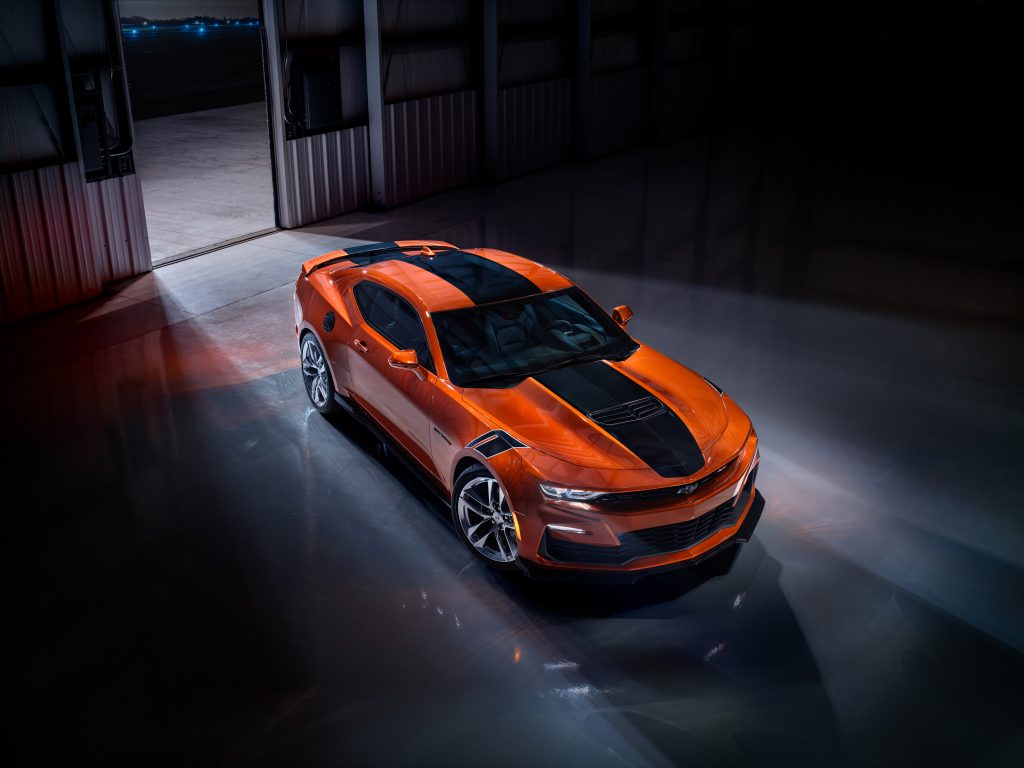 2023 Chevrolet Camaro
The Camaro is being discontinued after the 2024 model year, but the 2023 model is still worth a look. LT1 and above trims get a 6.2-liter V8 making 455 horsepower, and Chevy offers a performance package on the SS trim that increases its cornering intensity to more than 1G. Buyers can add magnetic suspension that provides stiff handling when needed but a smooth ride at other times. On top of that, the most basic LT1 car with a manual transmission starts at around $38,000 – a real bargain for that kind of performance.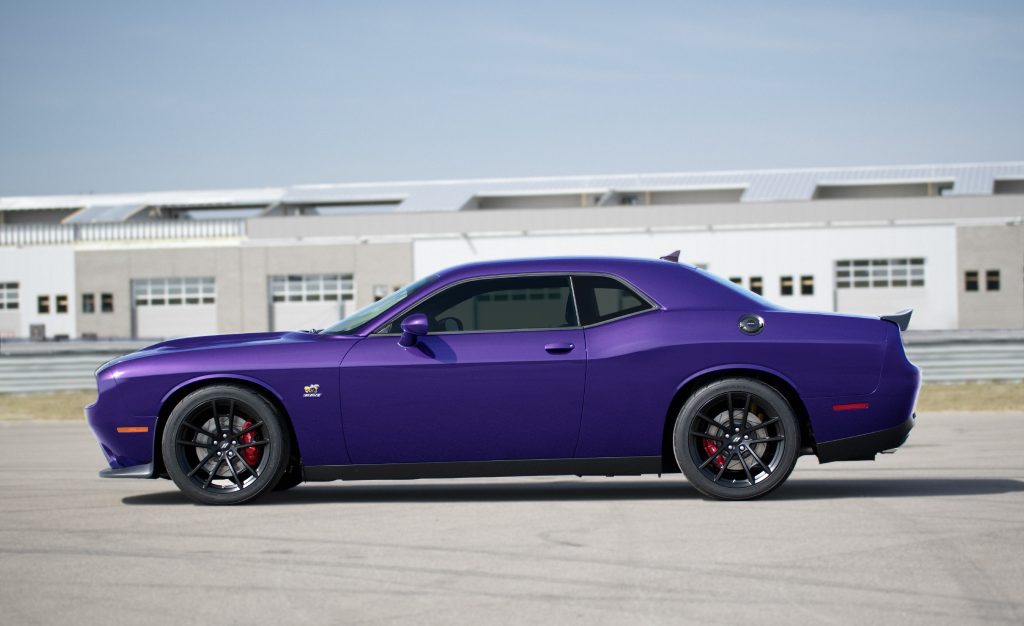 2023 Dodge Challenger and Charger
Dodge is sending the Challenger and Charger off into the sunset after 2023, but in the meantime, they're still packing as much firepower under the hood as they can. The cars are available with four different V8 options, including a 5.7-liter mill making 372 horsepower and 400 pound-feet of torque, a 6.4-liter V8 making 485 horsepower and 475 pound-feet of torque, a supercharged 6.2-liter V8 with 717 horsepower and 656 pounds of torque, and a high-output supercharged V8 making either 797 or 807 horsepower, depending on the configuration. The Challenger is available with a manual transmission, but the Charger sedan is only available with an eight-speed automatic gearbox.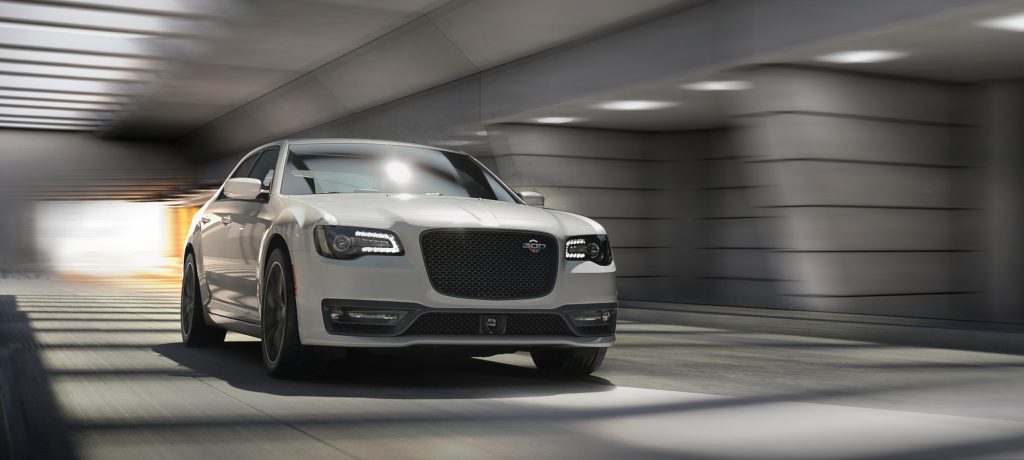 2023 Chrysler 300S
Like Dodge, Chrysler is discontinuing the 300 after 2023, but its sendoff won't be as grand as the multiple special edition vehicles Dodge cranked out. As a final edition, the 2023 300C gets a 6.4-liter Hemi V8 making 485 horsepower and 475 pound-feet of torque. The standard 300 is available with a 5.7-liter V8 making 363 horsepower and 394 pound-feet of torque. It's mated to an eight-speed automatic and rear-wheel drive, giving the plush full-size sedan a surprising amount of grunt for its proportions.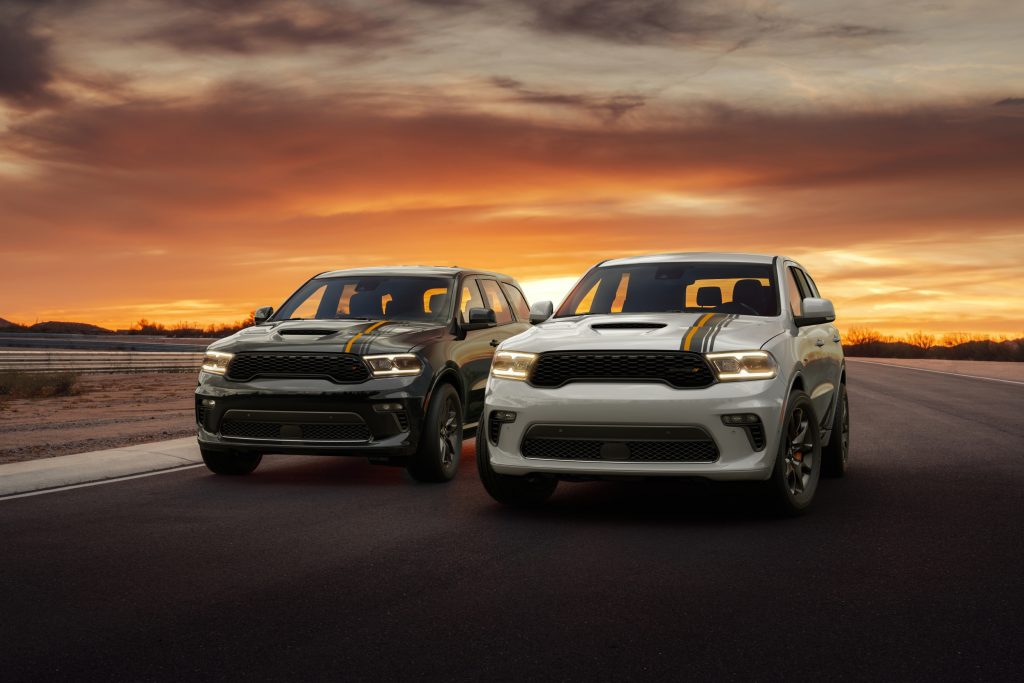 2023 Dodge Durango
Despite promising the supercharged Durango Hellcat would be a one-year-only affair, Dodge revived the muscular SUV for a run in 2023. The configuration joins the 6.4-liter V8 in the Durango line, which makes 475 horsepower and 470 pound-feet of torque. Dodge tuned the Hellcat motor to produce 710 horsepower and 645 pound-feet of torque, which reaches all four wheels through an eight-speed automatic—sensing a trend here? Dodge and Chrysler have long traded engines and platforms between them.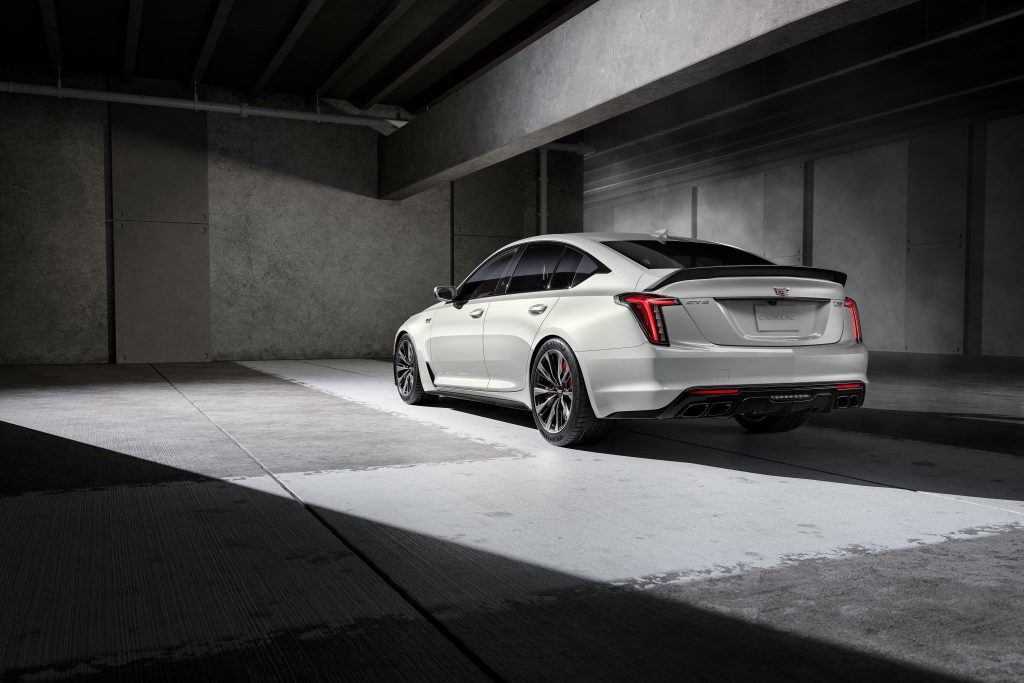 2023 Cadillac CT5-V Blackwing
The super-rowdy Cadillac CT5-V Blackwing gets a supercharged 6.2-liter V8 with a whopping 668 horsepower and 659 pound-feet of torque. Even more strikingly, the car comes standard with a six-speed manual transmission. The run from 0-60 mph takes just 3.6 seconds with the manual and a scorching 3.4 seconds with the available automatic. Cadillac makes a surprisingly capable sports sedan, but the CT5-V Blackwing still delivers the luxury and compelling tech features that people expect from the brand.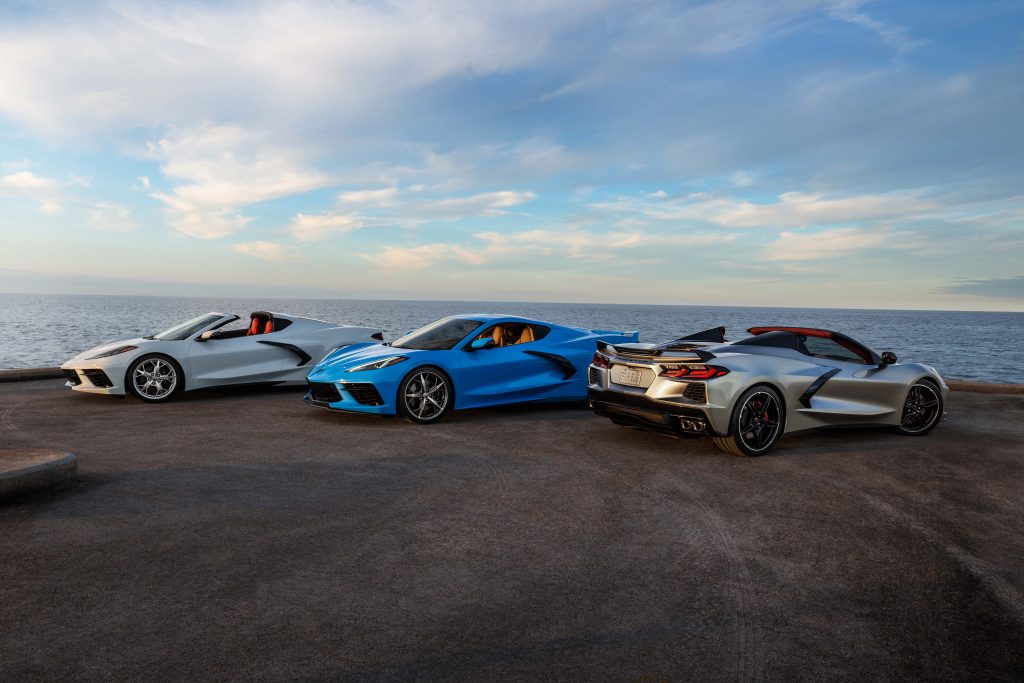 2023 Chevrolet Corvette
After decades of rumors and speculation, Chevy finally took the Corvette mid-engine in 2020, giving it supercar-like styling and fantastic handling. The resulting car is brutally quick and sounds the part, too. The car features a 490 (495 with performance exhaust) horsepower 6.2-liter V8, producing up to 470 pound-feet of torque. Though earlier Corvettes were available with a manual transmission, the eighth-generation cars have a standard dual-clutch gearbox.
Frequently Asked Questions About American V8s
Are V8 engines going away?
Large-displacement engines are certainly on life support as the industry shifts to electrification, but they will remain on sale for at least a few more years. Ford has stated that it will continue producing V8s for as long as possible, and it has a new Mustang coming in 2024 that offers a seriously powerful eight-cylinder.
Is Chevy making a new V8?
Chevrolet is discontinuing the Camaro after 2024, but the Corvette will remain and is getting a hybrid variant. That said, the Corvette retains its V8 with the hybrid setup, and the Z06 gets a unique flat-plane-crank V8.
Are V8s faster than V6s?
V8 engines tend to produce more power out of the box, but today's turbocharging and supercharging can set a level playing field between the two engine configurations.
Do V8 engines consume more fuel?
V8 engines cost a little more to buy and a bit more to operate over time, thanks to their higher fuel consumption numbers.