These are Our Five Favorite Used PHEVs in 2023
May 15, 2023
Many people would love to buy an EV but are apprehensive about the range, charging, and costs. Plug-in hybrids (PHEVs) are a fantastic go-between, as they offer all-electric driving range and function like a standard hybrid once the range is exhausted. At the same time, they're less expensive than full EVs and can run on gas only in a pinch. There are plenty of great choices out there, and the number of plug-in models grows every year. We've gathered a list of our favorite PHEVs to help you get started on the right path, so let's dive in.
Note: For consistency, images are of the newest model year available.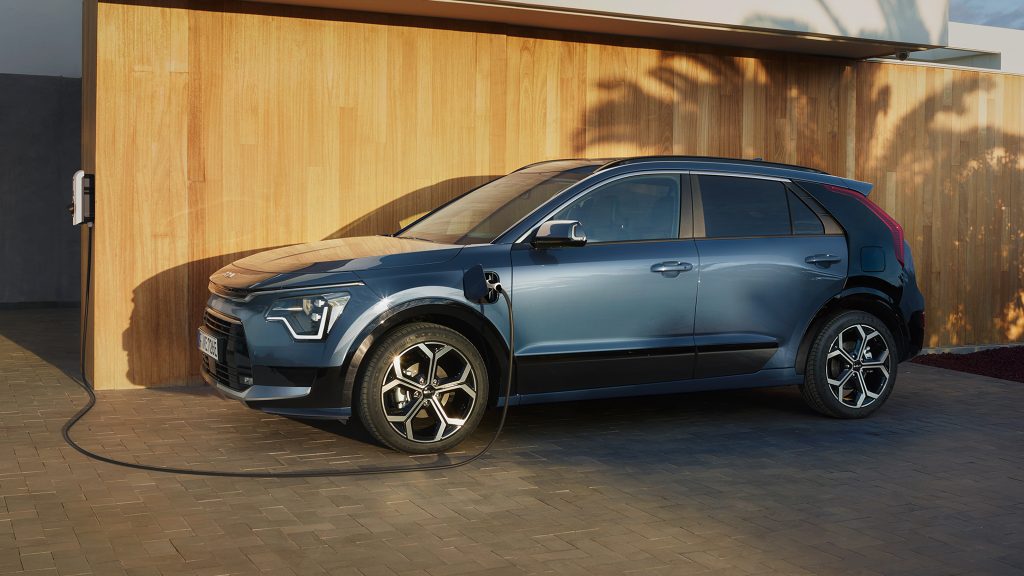 Kia Niro PHEV
The Kia Niro PHEV offers a strong all-electric driving range and brings a marked improvement in acceleration and power over its gas-only counterpart. Its front-wheel drive powertrain puts the power down confidently, and the six-speed transmission is more engaging to use than a continuously variable unit. The handoff between gas and electric powertrains is nearly seamless, and the car handles itself with refinement and delivers a relatively quiet ride in most situations.
Kia generously equips the Niro with a long list of tech and comfort features, including nice cloth upholstery, an eight-inch touchscreen with Apple CarPlay and Android Auto, USB inputs, and automatic climate controls. Higher trims get leather or vegan leather upholstery, power front seat adjustments, heated and ventilated front seats, a sunroof, and a larger 10.25-inch touchscreen with navigation.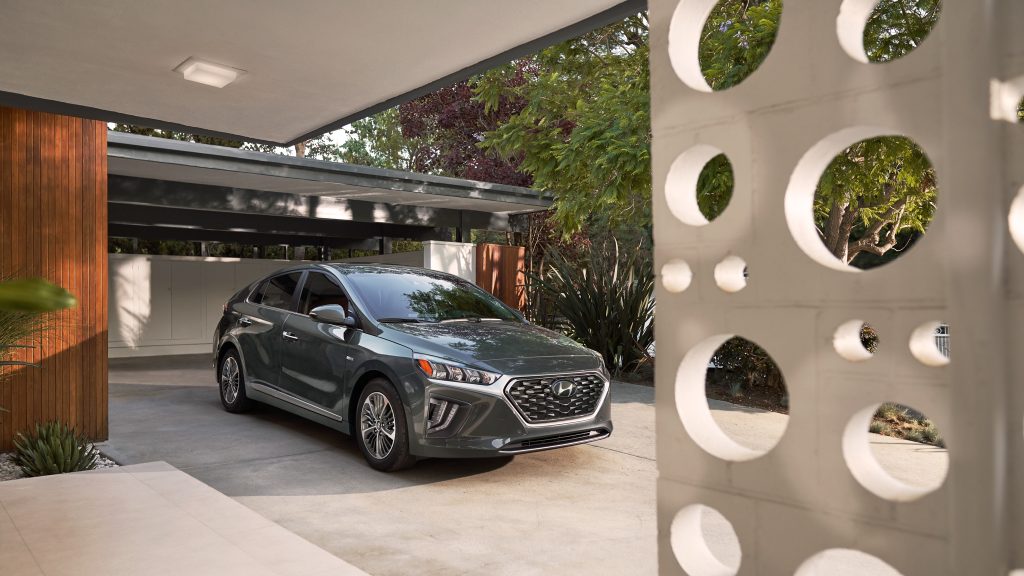 Hyundai Ioniq PHEV
Though Hyundai has a range of Ioniq-branded vehicles on the way, the original Ioniqs are still compelling and worth a look. It sees just 139 horsepower from its four-cylinder engine and electric motor, but like the Kia, it features a six-speed dual-clutch transmission that significantly improves driveability and engagement. It also brings up to 29 miles of electric range and a smooth ride. The Ioniq's compact size gives it excellent maneuverability and makes it feel responsive around town. At the same time, it can feel a little twitchy at higher speeds.
The Ioniq is similar to the Niro from an equipment standpoint, bringing cloth upholstery as standard. It's available with leather and heated front seats. Buyers get an eight-inch touchscreen as standard equipment, but a larger 10.25-inch touchscreen with wireless Apple CarPlay and Android Auto is available. It also brings SiriusXM radio, eight speakers, and wireless charging.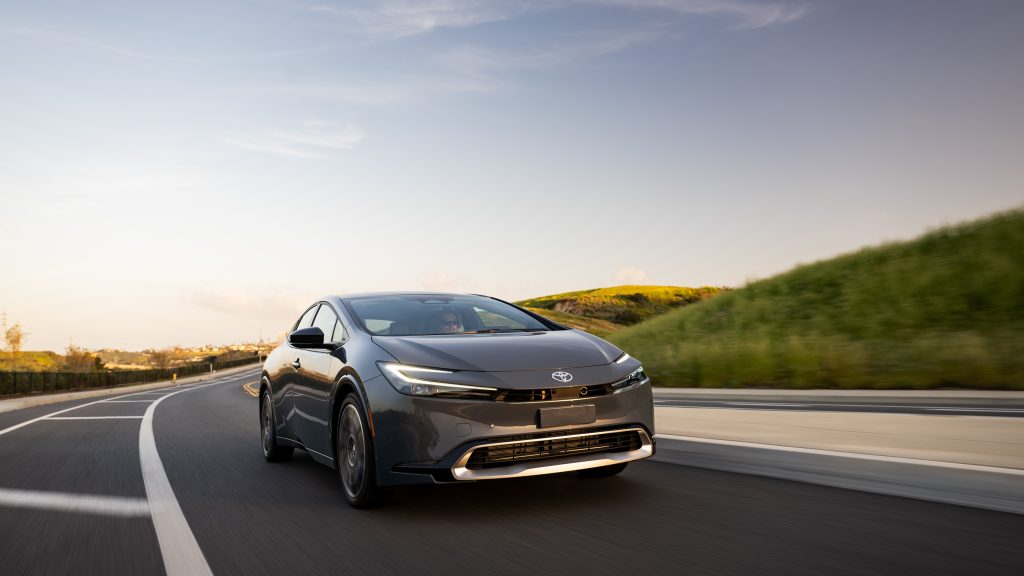 Toyota Prius Prime
Toyota's Prime vehicles indicate a plug-in hybrid powertrain, and the automaker has done an excellent job at making them just as engaging to drive as their gas-powered counterparts. The Prius Prime is no powerhouse, but it performs reasonably well with its four-cylinder engine and two electric motors. The combined output is just 220 horsepower, so there should be no expectation of a thrilling drive, but it's more engaging than the previous Prius and feels quicker than the standard model.
The Prius Prime comes standard with cloth upholstery, but Toyota offers synthetic leather that gives the car a more upscale feeling interior. Power front seats with heating and ventilation are also available. The cabin is generally a lovely place to spend time, though the car's sloping roof may cut into headroom too far for taller adults. Toyota recently improved its infotainment software, which is a significant benefit to Prius buyers, as the new interface runs well on the car's standard 8-inch touchscreen. It comes with wireless Apple CarPlay and Android Auto, six speakers, multiple USB ports, and a digital gauge cluster. Top trims get a 12.3-inch display and wireless phone charging.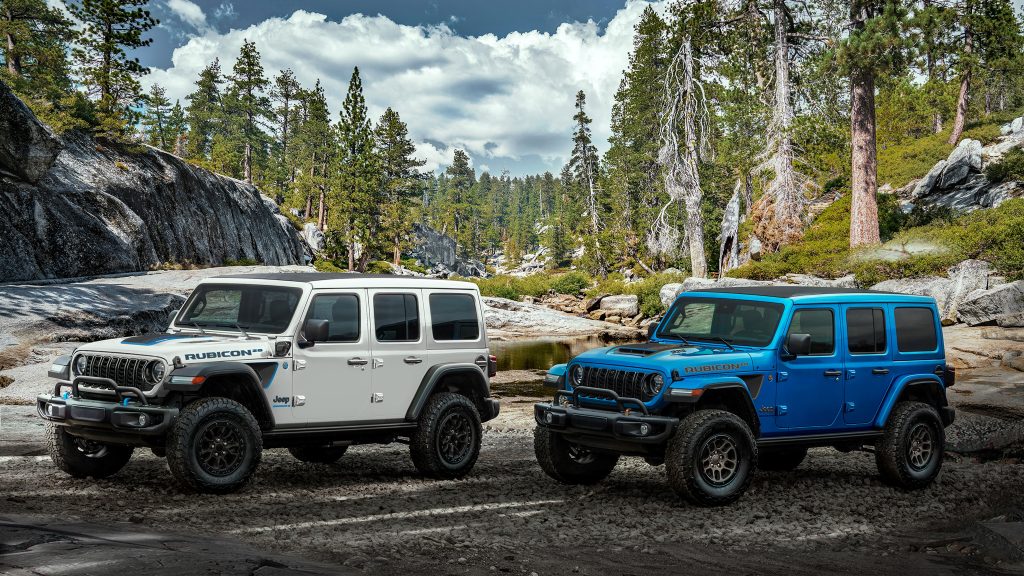 Jeep Wrangler 4xe
Jeep's Wrangler 4xe is America's best-selling PHEV, and it retains all the go-anywhere rugged attitude of the gas-only models. It sees a combined 375 horsepower from its turbocharged 2.0-liter four-cylinder engine and electric motor, and four-wheel drive comes standard. An eight-speed automatic is the only option that helps with everyday driveability and responsiveness. Though it's supremely capable off-road, the Wrangler 4xe is a bit unruly on the road, but many people are willing to make the tradeoff.
The Wrangler 4xe comes only in a four-door format, offering seating for five. There's good room in the front seats, but the back seat could use more padding and support, especially on longer drives. Jeep's Uconnect infotainment software is one of the best systems around, offering intuitive operation and responsive controls. It also brings a solid list of tech features, including Apple CarPlay and Android Auto, Bluetooth, and more. Higher trims get a larger 8.4-inch display that adds navigation, HD radio, and SiriusXM.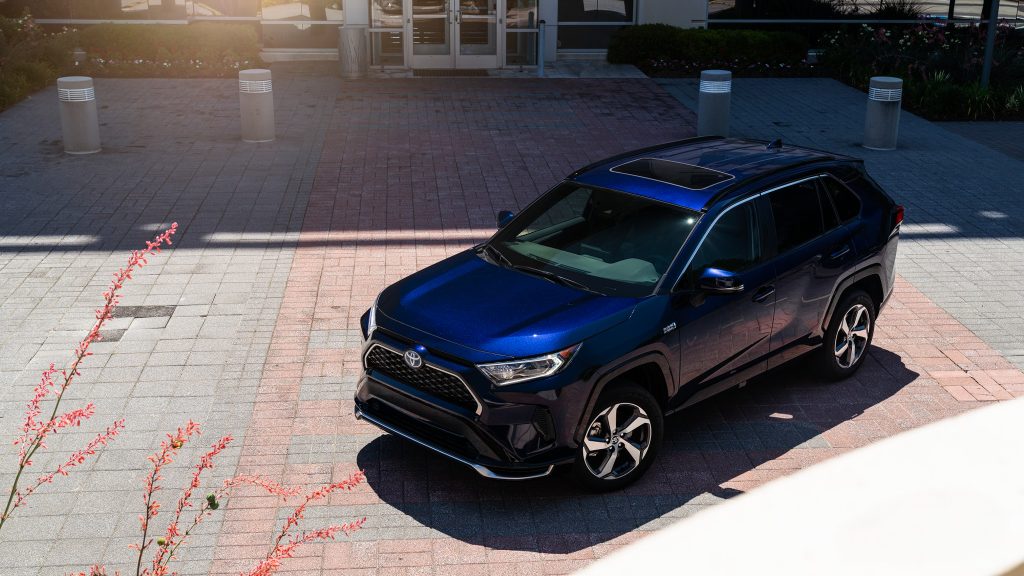 Toyota RAV4 Prime
Believe it or not, the RAV4 Prime was one of Toyota's quickest vehicles, behind the Supra and GR Corolla. It's still relatively quick and is far more engaging to drive than the standard RAV4. The four-cylinder engine and electric motor make 302 horsepower, and all-wheel drive is standard. The continuously variable transmission works well enough, though there is more engine droning than we'd like at highway speeds.
The Prime offers standard cloth upholstery, but synthetic leather is available. Adults can ride comfortably in both rows, and the RAV4 Prime's back seat provides good padding and support. An eight-inch touchscreen comes standard, but Toyota offers a larger 10.5-inch unit that pairs with a 12.3-inch digital gauge cluster, navigation, and a JBL stereo.
If you're looking for a new or used hybrid, PHEV, or EV, you can filter by fuel type in our search tool. That allows you to view only a particular vehicle type, such as the excellent PHEVs listed here.