2023 Hyundai Ioniq 5: The Futuristic, Comfortable Electric Family Hauler
April 26, 2023
Hyundai's EV lineup expanded with the Ioniq 6 earlier this year, but I recently got some seat time in the still-new Ioniq 5. I've wanted to experience its futuristic styling, advanced tech, and high-powered electrical architecture for a while, and for the most part, the SUV didn't disappoint.
The Ioniq 5 is available in several configurations, including the SE Standard Range, SE, SEL, and Limited. The range tops out at 303 miles with rear-wheel drive, and models with all-wheel drive return 266 miles. Output reaches 303 horsepower in dual-motor configurations, which is plenty for the small crossover, making it feel quick and livelier than needed.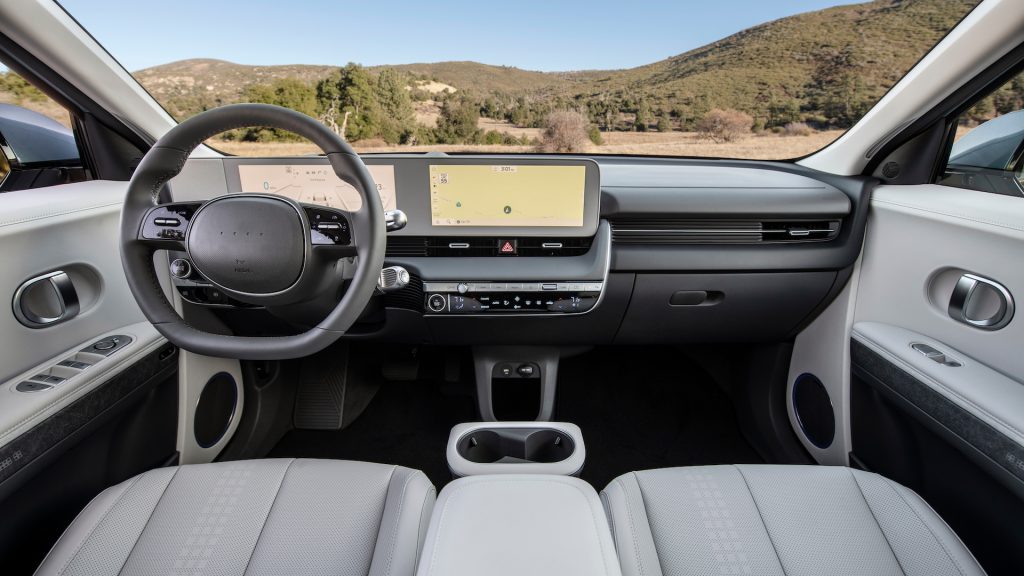 Because this is an electric vehicle, there's no engine noise to drown out road and wind noise, but the Ioniq 5 has enough sound deadening to keep it quiet on the road. Unlike some EVs, there's no heavy, wallowy feel on bumpy surfaces, and the vehicle has confident handling and braking. That said, it's not super sporty and was clearly tuned more for comfort than performance.
Inside, the EV offers excellent room in both rows, and the front buckets are deep and supportive. At six feet tall, my right knee sometimes ran into the stationary gear selector stalk below the windshield wiper controls. The selector is easy to use and looks cool, but some drivers will find that the extra stalk cuts into the leg and knee room.
That said, the Ioniq 5's cabin is otherwise a pleasant place to spend time. The front seats are comfortable, outward visibility is solid, and all controls and buttons are clearly labeled for quick access. The back seats easily accommodate car seats, and kids in booster seats have plenty of room to stretch out. Though it's best for two instead of three passengers, the rear bench has good support and decent padding. The SUV also offers reasonable cargo space, with 27.2 cubic feet behind the rear seats. However, its stylishly sloped back glass cuts into rear space, so if you've got a large dog or taller items to carry, you might have some maneuvering to do inside the vehicle.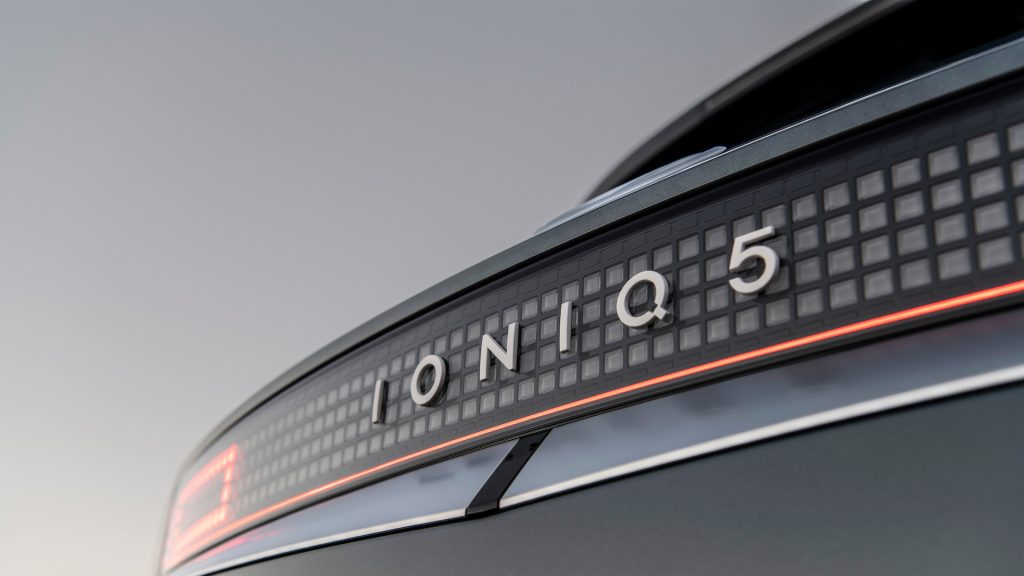 A 12.3-inch gauge cluster and 12.3-inch infotainment touchscreen come standard, running Apple CarPlay and Android Auto. Navigation, HD radio, SiriusXM radio, dual-zone climate controls, and Bluetooth come standard. Hyundai also includes five USB ports, but sadly, none are USB-C, making it annoying to connect a newer iPhone or Android device. Wireless charging and 64-color ambient interior lighting are available.
Hyundai's infotainment tech isn't as flashy or busy as many others, but the simplicity makes it a delight to use, especially when driving. It has an attractive light theme by default, and the straightforward interface is configurable, offering the ability to move icons and other customizations.
The 2023 Ioniq 5 earned a Top Safety Pick for 2022 but hasn't been put through the new testing regimen by the Insurance Institute for Highway Safety. Requirements for the side-crash test have been updated to include more force, and to earn a Top Safety Pick, a vehicle must get an "Acceptable" or "Good" score. The Ioniq 5 isn't unsafe by any stretch of the imagination, but it hasn't been subjected to the test and can't earn an award until it is.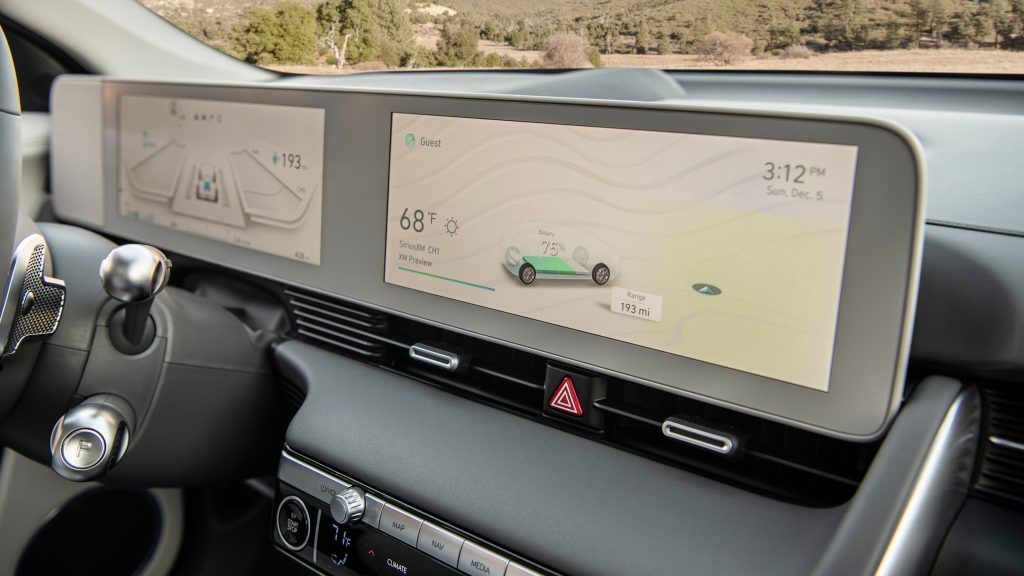 Standard safety tech includes automatic emergency braking, forward collision warnings, adaptive cruise control, pedestrian detection, driver attention warnings, lane keep assist, blind spot monitoring, traffic sign recognition, safe exit warnings, parking sensors, automatic high beams, and rear-seat alerts.
The Hyundai Ioniq 5 is a fantastic EV, though the price may be a little steep for some. Even so, it's got the tech, safety equipment, and styling to be a top choice for many buyers. At 266 miles as-tested, the range is a bit lacking, especially for the mid-$50,000 price tag. Ultimately, though, as much as I liked the Ioniq 5, I can't recommend it or any other EV to anyone who can't charge at home. Though it's improving rapidly in some places, charging infrastructure is too sparse and not reliable enough to rely on as the only method.