These are the Best Values in New and Used EVs for 2023
February 27, 2023
Electric vehicles are becoming more common every day, but they're still a mystery to many people. Driving range, charging times, and purchase costs are all reasonable concerns, and it can be difficult to find the best models in the quickly-growing EV market. We've gathered a list of the best values in new and used EVs to help you get started.
The EVs on this list may not offer the best range estimates, but they offer reasonable range estimates. They also deliver great standard features, solid powertrain performance, and good technology. We've separated them into used and new lists, and you'll see some models on both, giving you a great place to start your EV shopping journey.
Used EVs with the Best Value

2020 Chevrolet Bolt
The 2020 Chevy Bolt was involved in the automaker's massive battery recall, but repaired units are safe and are a fantastic used EV value. Chevy promised a 259-mile range, 200 horsepower, and 266 pound-feet of torque. Those specs are good enough to propel the electric hatchback to 60 mph from a standstill in a claimed 6.5 seconds.
In addition to value and decent specs, the bolt offers a standard 10.2-inch infotainment touchscreen, a Wi-Fi hotspot, smartphone-as-a-key, and more. Chevy offered infotainment upgrades and other options in the higher Premier trim, so it's possible to get an affordable, premium-feeling EV in the Bolt.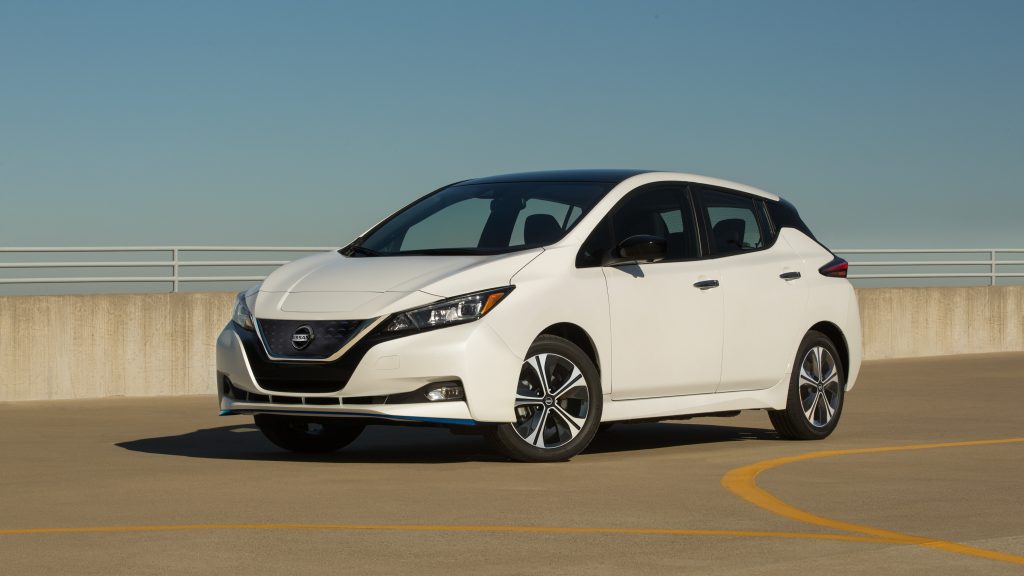 2020 Nissan Leaf          
The Nissan Leaf is one of the most affordable new EVs, so it's not surprising that it's one of the best values on the used market. Stepping back a few years to the 2020 model year, Nissan offered two configurations for the practical hatchback. The entry-level spec included a 40-kWh batter and 110-kW electric motor that produced 147 horsepower and 236 pound-feet of torque. It offered 149 miles of range when new and shouldn't have degraded heavily by now. The 2020 Leaf Plus came with a 160-kW motor and a 62-kWh battery, producing 214 horsepower and 250 pound-feet of torque. Its range reached 226 miles when new.
Those aren't staggering specs, but they're great for the price and more than most urban commuters need. Nissan gave the cars great tech and a surprising level of interior space, which helps overcome any range anxiety. An 8-inch touchscreen with Apple CarPlay and Android Auto comes standard, and higher trims offer navigation.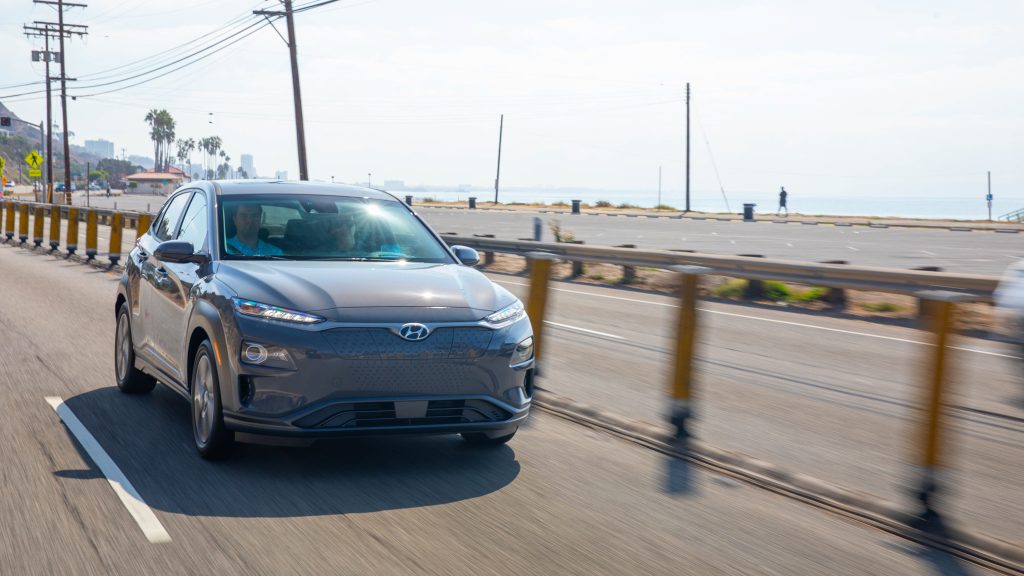 2020 Hyundai Kona EV
Hyundai's newest EV, the Ioniq 5, gets all the attention, but the Korean automaker's longer-running EV is a better value and easier to find. The Kona EV offers a solid 258 miles of range on a charge, and it sees 201 horsepower from its electric motor and 64-kWh battery. Hyundai equips every Kona EV with a battery warmer that improves charge times in cold weather and can improve range due to winter battery drain.
Inside, the Kona EV gets an 8-inch touchscreen as standard, but buyers can upgrade to a 10.25-inch system. Apple CarPlay and Android Auto, SiriusXM radio, HD radio, and connected app services are standard. Hyundai's Blue Link system lets owners interact with the vehicle remotely to start, lock/unlock, and pre-set climate controls.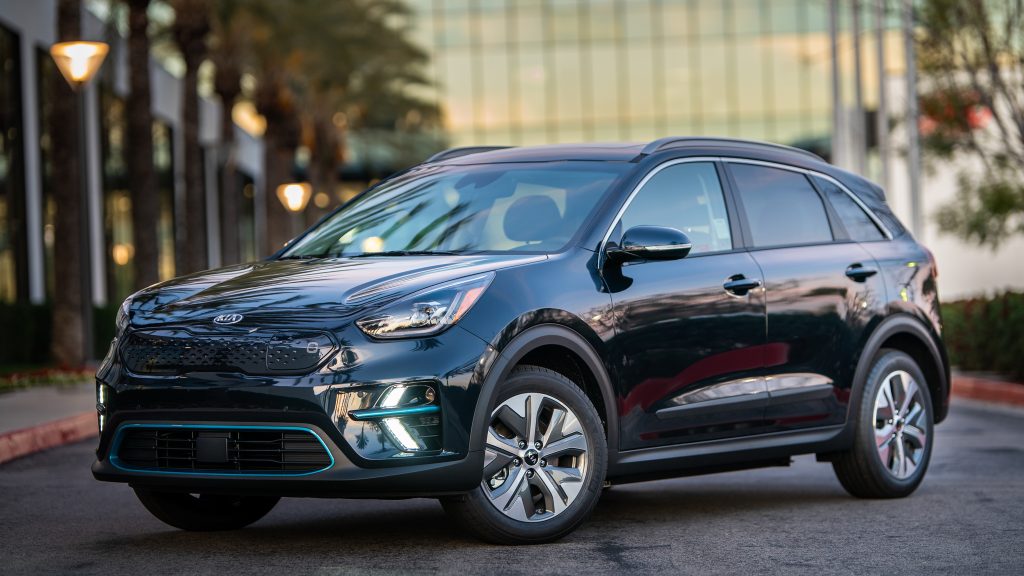 2020 Kia Niro EV
The Kia Niro EV offers great style and value, and it's got a surprisingly long range for the price tag. With 239 miles of range and 201 horsepower, the Niro EV is a lively commuter that can hold its own in traffic and on the highway. Both available trims come with the same powertrain, so buyers don't have to spring for the more expensive model to get the goods.
Kia equips the Niro EV with a full suite of advanced driver aids and great infotainment tech. The Niro got new infotainment screens in 2020, including an 8-inch standard system and a 10.25-inch available unit.
New EVs with the Best Value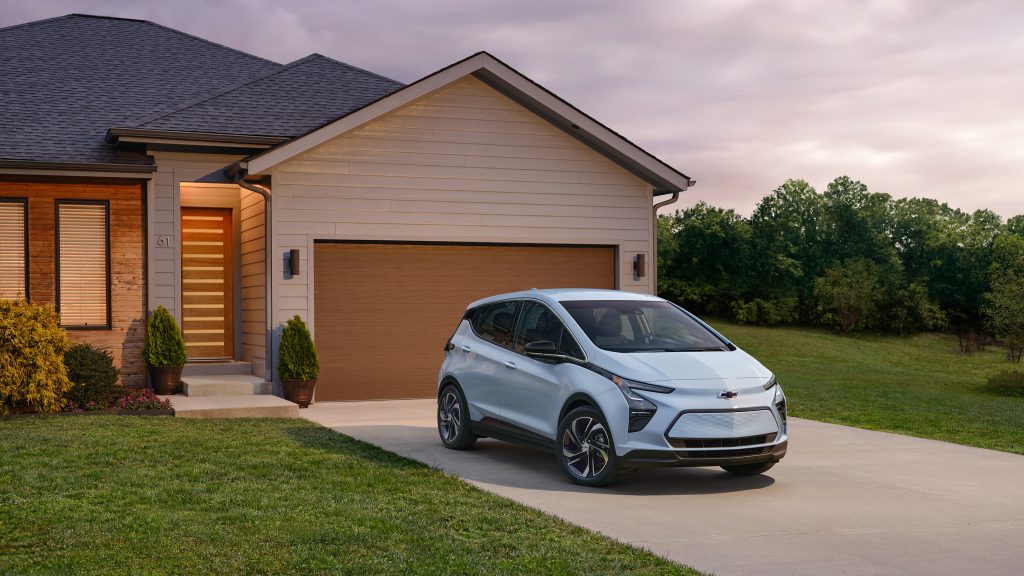 2023 Chevrolet Bolt EV and EUV
The new Chevrolet Bolt and Bolt EUV are excellent values. The standard car starts at $27,495, and the EUV at $28,795. The Bolt offers 259 miles of range, and the EUV delivers 247, while both get 200 horsepower from their single electric motor. DC fast charging is standard, which helps the vehicles recover up to 100 miles of range in half an hour.
Chevrolet offers a few configurations, including a semi-luxurious Premier trim for the Bolt EUV. Surprisingly, the excellent hands-free Super Cruise system is available for the top Premier model, offering semi-autonomous driving features on highways nationwide.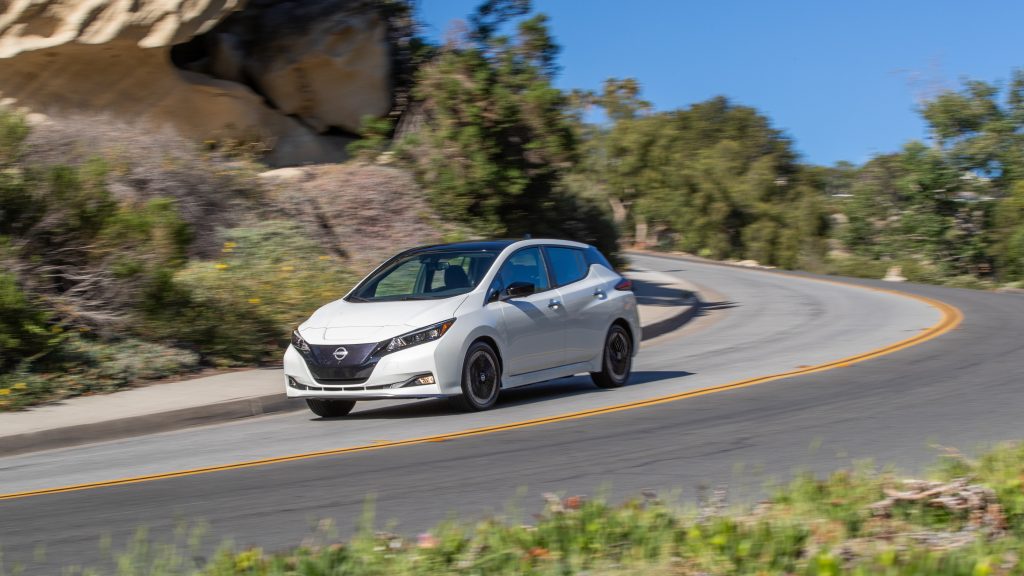 2023 Nissan Leaf
Nissan continues to knock it out of the park with value for the Leaf. At around $28,000 to start, the base Leaf offers 214 horsepower and 149 miles of range, but the SV Plus returns 214 horsepower and 212 miles per charge. The car comes with three modes that allow the driver to dial in the level of regenerative braking and energy conservation they prefer.
The five-seat Leaf comes standard with an 8-inch touchscreen running Apple CarPlay and Android Auto. Nissan equips the car with a generous list of other standard features, including SiriusXM, Bluetooth, four USB inputs, and keyless entry with push-button start.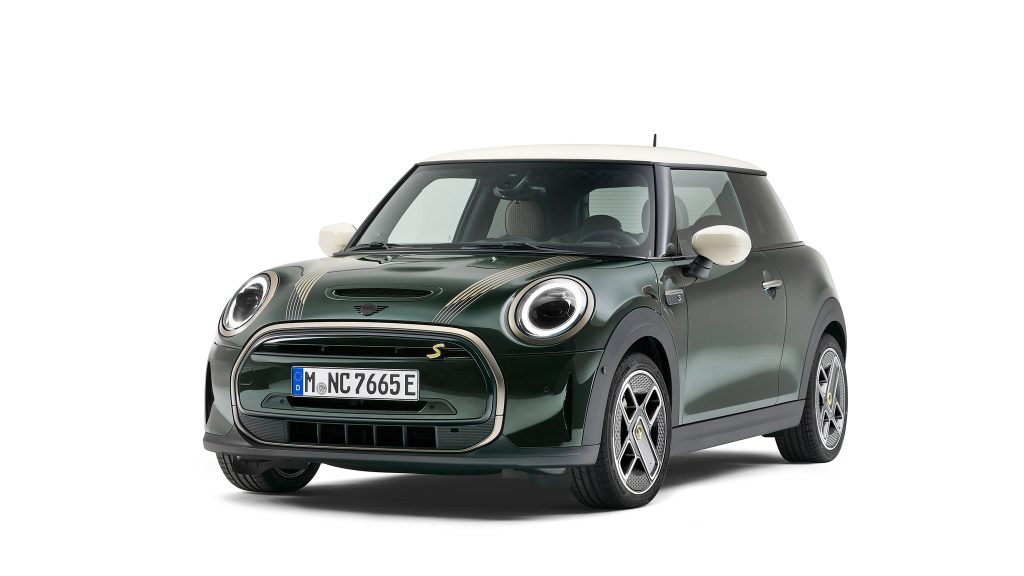 2023 Mini Cooper SE
Though BMW owns Mini, it doesn't have BMW-level pricing on all models. The Mini Cooper SE Electric starts at around $31,000 and offers 181 horsepower from its electric motor and 28.9-kWh battery. Acceleration is strong, at around six seconds to 60, but the range isn't the best. Mini promises just 110 miles on a charge but said the car could recharge to 80 percent in a little over half an hour.
The Mini's small-but-stylish interior offers a digital gauge cluster and an 8.8-inch touchscreen running Apple CarPlay and Android Auto. Owners can connect to the car using the Mini app, which allows them to heat/cool the cabin and view vehicle information remotely.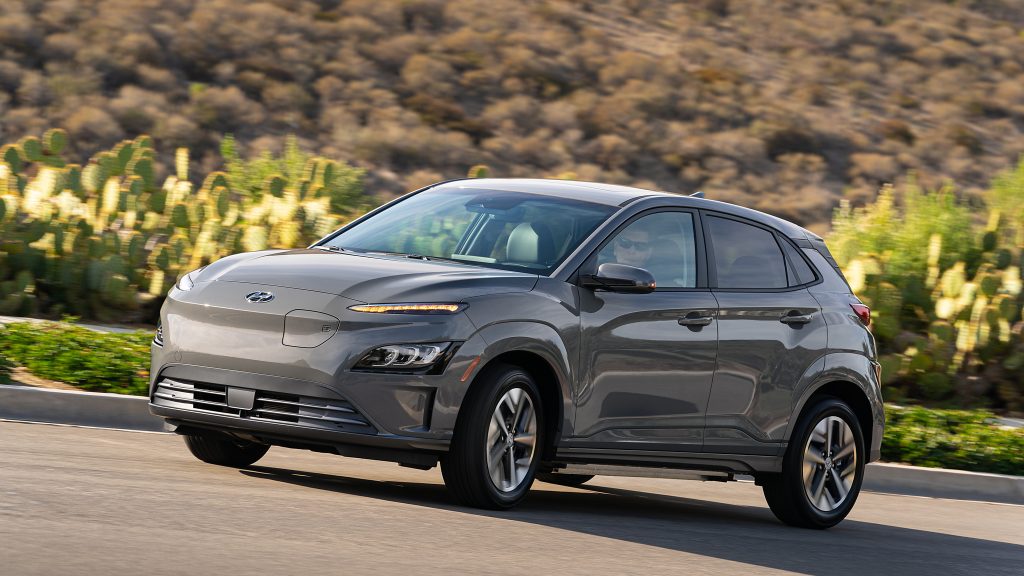 2023 Hyundai Kona EV
Just like its used counterpart, the 2023 Hyundai Kona EV is one of the best values around. The Kona EV starts at under $34,000, making its promised 258-mile range estimate even more impressive. Its electric motor puts down 201 horsepower and combines with a 64-kWh battery pack.
All Kona EVs come standard with a fantastic 10.3-inch configurable digital gauge cluster and either an 8- or 10.3-inch touchscreen. Apple CarPlay and Android Auto come standard, along with six or eight speakers, Bluetooth, SiriusXM, and more.