Top 10 AutoTempest Articles Of 2015
December 30, 2015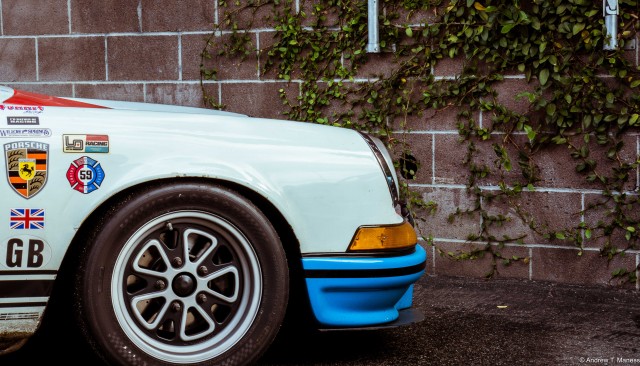 Prior to July 2015, where did you go for advice on buying a used car? Friends? Colleagues? A magic 8 ball? Wherever it was, your world was likely turned upside down when The AutoTempest Blog launched, thus giving you access to the best advice one could hope for.
Of course it wasn't just the information about the process of buying a used car that lured you in was it? The new car reviews, high quality photography, and rants on the state of automotive culture probably caught your eye as well. Mix all of that in with a direct link to the most comprehensive automotive search tool on the internet, and you've got yourself one heck of a website.
At least that's what we hope you're thinking. The AutoTempest Blog is a constant work in progress, and at 6 months in we're rather pleased with the work we've been doing, but the important question is, are you? These are our top 10 articles, however we'd love to know what your favorites were.
So, reach out to us on Facebook or Twitter, share your thoughts, comments, and any concerns you might have. We have big plans for 2016, and with your help, we think we'll be a force to be reckoned with when it comes to creating a helpful, and entertaining destination for automotive content.
10.) Future Used Car Review: 2016 Cadillac Escalade Platinum
"During daylight hours, the Escalade is an imposing vehicle. It rules the streets of well to do neighborhoods, and private school parking lots with authority, though I doubt anyone would argue that it looks particularly interesting while doing so. "
9.) Malaise Monday '73/'74 Chevrolet C/K Pickup
"These trucks were capable of getting anywhere between awful, and not quite so terrible, miles per gallon.  They were also safer thanks to the addition of major innovations like a standard passenger sideview mirror, and a steering column that was less likely to impale you."
8.) A Thousand Words: The Immortal Manual
"Yeah, it's more work to drive a manual in a city, but operating a vehicle should be work. The cognitive process of selecting a gear is what makes driving enjoyable, even if it eventually becomes just another piece of muscle memory."
7.) Underrated Ride Of The Week: Saab 900 NG Turbo
"If we were all perfect drivers then there would have been a method to their madness, but bless their hearts, the Swedes didn't take into consideration the lack of skill the average American has behind the wheel."
6.) Why A Mercedes-Benz 280SL Is The Perfect Vehicle For Autumn
"The last thing on your mind when blowing through one of your favorite turns will be "Gee, I dunno if I should have spent that extra $10k". If it is, then you probably shouldn't be buying classic cars and should get yourself a financial advisor."
5.) The Best Way To Find The Right Auto Insurance For You
"Regardless of whether the time comes when your coverage saves you from going bankrupt, or simply gets you out of a minor jam, the piece of mind afforded to a person with good coverage is invaluable."
4.) Underrated Ride Of The Week: '02-'04 Audi A6 2.7T
"The S6 and RS6 may have your heart beating out of your chest when in the drivers seat, but they'll also have it doing so when you take them in for service."
3.) Jalopnik's 10 Most Searched Vehicles
"Could it be that Jalopnik readers are mature, rational people? That's what this data would suggest, though it's probably best to let you all draw your own conclusions."
2.) The Hardest Part About Buying A Used Car
"Commitment of any kind is difficult, especially when it comes with a hefty financial element as part of the package. I'd have an easier time proposing than I would choosing between a '62 Ferrari 250 GTO or a '66 Porsche 906 Carrera 6."
1.) How To Let A Vehicle Be Your Road Trip Planner
"It sucks, but that happens and trust me: if you're in a vehicle that's a bad fit for you, it will impact other areas of your life."