Want A Deal On A Bentley Flying Spur? Try A Volkswagen Phaeton!
January 7, 2016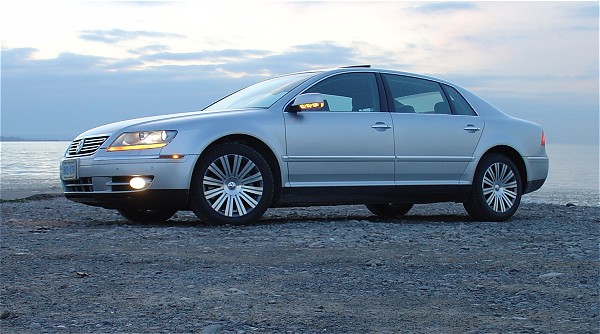 So you want a deal on a full size, top tier luxury car, and you've got your eye on some highly depreciated Flying Spurs, S-Classes, and A8s. What you'll quickly discover is that all three of those vehicles tend to come with colorful ownership history, and if not, that'll be reflected in the price. They're premier vehicles that are on everyones radar, and because of that they're typically treated as a status symbol, nothing more. The Volkswagen Phaeton on the other hand is an oddity, that at first glance just looks like a Passat that overindulged during the holidays. It's a good looking car, but it lacks the curb appeal of an A8 or Flying Spur because it wears a blue collar badge. However, once inside the Phaeton, your tune is sure to change because the cabin is on par with its cousins.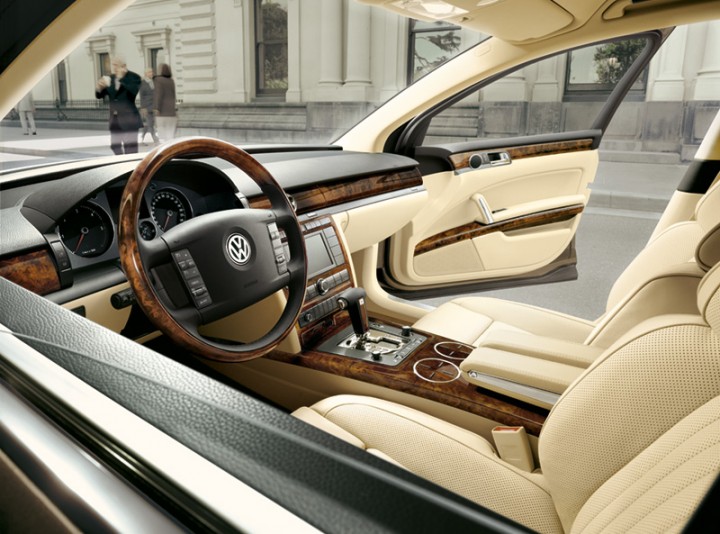 Ten years after it stopped coming to our shores, the Phaeton remains as obscure as it was when it was sold here, despite having a dedicated following in the auto enthusaist community. They hardly get a second look from a passerby on the street, unless of course someone has had the gall to callously slap Bentley wheels, or badges on it. I've seen far too many a Phaeton suffer this unfortunate fate, and while these are easily fixed mistakes, they're usually representative of deeper problems. Anyone who would go out of their way to purchase the VW, only to try and pass it off as a Bentley cannot be trusted. There's a fundamental lack of respect for the vehicle when someone does something so atrocious as swapping out the fascia, badges, and wheels, especially on a handsome design like that of the Phaeton.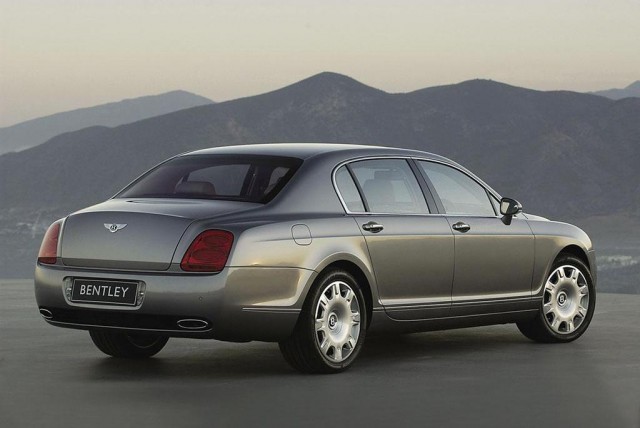 Even if the Continental Flying Spur had depreciated to the same price bracket as the Phaeton, I'd still recommend the Phaeton. It is a better looking car in my eyes, from any angle, but especially from the rear. The butt of the Bentley has always looked dowdy to me, similar to that of the first generation Chrysler 300C, except not as cleanly proportioned. The other downside to driving a Bentley, even a depreciated one, is that you're driving a Bentley. The cheapest Flying Spur I could find was $39,800, which isn't bad for a car that originally cost $164,000, but people don't see a depreciation monster, they see a prohibitively expensive luxury car. When people see that, they make assumptions, and despite what kind of baller fantasies you may have concocted, they're not the kind of assumptions that'll have a positive impact on your life. The kind of people that are wildly impressed with a car like a Flying Spur are the kind of people you'd do well to avoid.
The Phaeton on the other hand won't draw much, if any attention to itself, which means you can fly under the radar in extreme comfort, and I do mean fly. The Phaeton was available in the U.S. with three motors, but you'll only want to look for the 4.2L V8, and 6.0L W12 power plants, the 3.6L VR6 just isn't enough for the hefty 5,399 lb vehicle. Both the V8 and W12 a thirsty motors, but that's to be expected given their respective power outputs of 330hp, and 414 hp. The W12 was bumped up to 444hp for its final year of production, further making the 2006 W12 Phaeton the rarest of the already rare vehicle.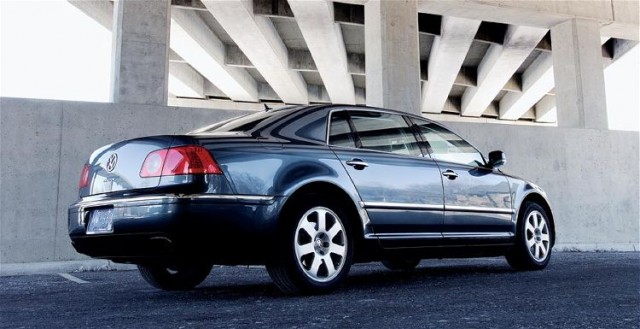 With its 18 way adjustable, heated, massage function seats, 4 zone climate control, self leveling suspension, and a wealth of other creature comforts, the W12 Phaeton is right up there with the stiffest, and most thoroughbred competition of the day. Every conceivable option you could want in a decade old vehicle is present, and the key feature that's missing, Bluetooth streaming audio, can be rigged up without much difficulty. Of course that'll only be an issue if you get tired of listening to CDs on the crystal clear 10 speaker audio system. There's so much damn space in the Phaeton that dusting off your 400 CD booklet, and permanently keeping it in the car isn't a bad idea. For a vehicle that's a decade old, the Phaeton doesn't look it, and if you find one that's been well cared for, it certainly won't feel it. I've yet to own any sort of full size vehicle, let alone a full size premium luxury car. But when I'm ready to, I'll go right for a Phaeton, because dollar for dollar, there's no better deal out there.
[cta id="1957" vid="0"]