4 Tips For Staying Within Your Budget When Buying A Car
January 19, 2016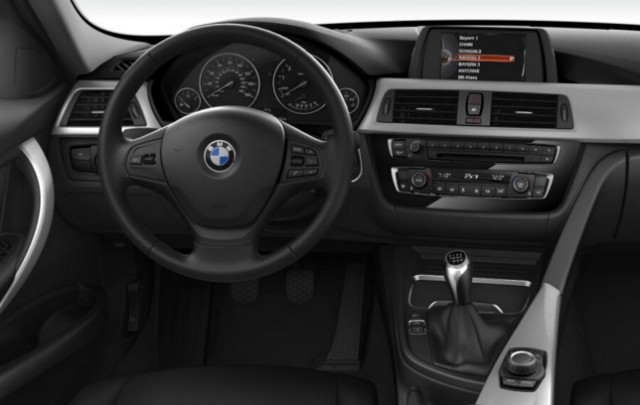 So you've found yourself a great deal, you're ready to pull the trigger, and then that pesky little entitled voice in your head speaks up; "get more, you know you want to", and then the slide down the slippery slope to overspending begins. We've all been there, maybe not when buying a vehicle, but in one way, or another, we've all had that moment where we think we can spend a bit extra. Whether it's something as simple as going for the 20 oz. porterhouse instead of the 10, or the 55″ TV instead of the 48″, we have an easy time talking ourselves into getting more.
You can tell yourself it's not your fault, after all, we're constantly bombarded with little up sells, "Can I supersize that for you?", "Would you like some appetizers?", "Buy 4 get 1 free!". However, at the end of the day the only person responsible for what you purchase is you, and hopefully you have the good sense to realize that all those little extras add up, and they add up quick. Nowhere is this so evident as in the wild world of car buying, and that's precisely why you've got to remain steadfast when the urge to tick those option boxes hits you hard.
Now I'm not using BMW as an example because they're notorious for making mountains of cash off the options sheet, in fact it's quite the opposite. I'm using BMW as an example because I think their entry level 3 Series model, the 320i, is a great deal. It's an inherently sporty, rear wheel drive German sedan that can be had with 3 pedals, and if you forgo rowing your own gears, X-Drive. It has a peppy 180-hp turbocharged 4cyl motor, 9-speaker audio system, and Bluetooth streaming audio/handsfree calling as standard equipment. At the root of it all, you're getting a chassis that was designed to engage the driver, and reward them with an entertaining experience behind the wheel. Sure, the car is softer than it used to be, and it's not screamingly fast, but that's ok. This is basic transportation done the BMW way, and that's still better than most of the competition.
Should you have your heart set on getting a BMW, and getting a deal, the 320i is there to oblige, but only if you manage your expectations. You're not going to be able to walk into a dealership, build out the swanky Bimmer of your dreams on the 320i platform, and walk out with a bank account friendly payment. Currently BMW is offering lease deals on the 320i at $329/mo, with $4,004 due at signing, which includes the first months payment, and acquisition fee. Whether you want to put down less, and have a higher payment, well that's up to you. I certainly wouldn't say that's a bad idea, but your liquidity is none of my business.
What is my business is doing my best to advise you on not getting royally screwed when buying a vehicle, and in this instance that means reminding you to not supersize your purchase. Ignore that little voice in your head that wants the Track Handling Package, you don't need it, nor do you need the Premium Package. If you're going to check any option boxes, be very, very prudent about it. Opt to spend $500 and get a metallic paint of your choosing instead of black or white,  $475 for a fold down 60/40 split rear seat, and $500 for heated front seats if you really want them. That's the best $1,475 you'll spend in options on the 320i, everything else is just icing on a cake that's already quite sweet.
Being pragmatic when buying a car isn't easy, particularly because cars themselves aren't exactly pragmatic purchases. Emotion comes into play way more than it should when shopping for a vehicle, and unfortunately for us, we're incredibly emotional, irrational beings. If people didn't walk into a BMW dealership looking for a $329/mo car, and walk out with a $40o/mo + car, then they wouldn't be in business for too much longer. By the way, this holds true for nearly all automakers, both mainstream, and luxury alike. The companies with the most straight forward, least option baiting buying process that I'd recommend are Subaru, Volvo, and Tesla. All three offer vehicles that are excellent as advertised, no additional equipment needs to be added to make them an attractive value proposition.
On the other side of the equation you have Mercedes-Benz, Ford, Hyundai, and of course, Porsche. I used to give Porsche a free pass because their vehicles were already so niche to begin with, but with the addition of the Cayenne, Macan, and Panamera, they inserted themselves into a more mainstream market. Even if the price of entry is quite high to begin with, there's still plenty of room for that price to quickly balloon with options, and nobody blows up that balloon like Porsche. If you're in the market for the vehicle for which there is apparently no substitute, just remember that those $350 red seat belts, and $1,200 painted air vent slats won't make the car any faster.
Find your 320i with AutoTempest!