Underrated Ride Of The Week – Sixth Generation Ford Taurus
February 11, 2016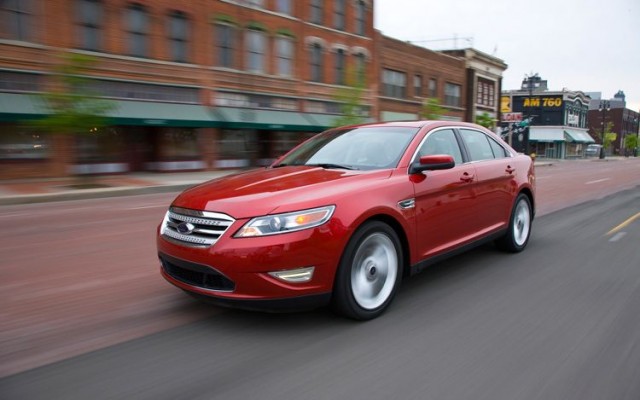 As the march of "progress" continues, the traditional sedan is slowly dying off, and crossovers are virtually everywhere. One can't help but wonder how many of today's fine 4 doors are overlooked in favor of a 5 door with some body cladding, and for that reason will find themselves on underrated lists in just a few years time. Such is the case with the current generation Ford Taurus, a car that quite frankly, I had forgotten they still made. I knew that it had come back a few years ago, but I was surprised to find a 2016 model listed on their website. It's not because I don't think the Taurus is a good car either, it's because Ford crossovers sell by the boatload. The Escape, Edge, and the inexplicably awesome Flex can be spotted on the street with great frequency, but the Taurus remains somewhat of a unicorn. Well, actually it's a bull, but that's neither here nor there, this ain't your horoscope, which is a different kind of bull entirely.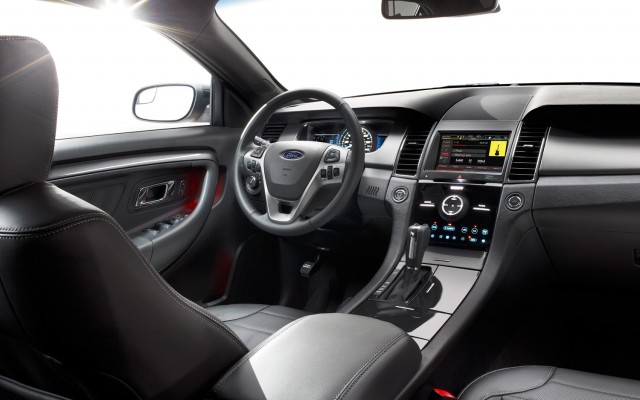 If you're in the market for a car that is something more than basic transportation, but won't be mistaken for luxurious, the sixth generation Taurus should absolutely be on your list. It's a perfectly comfortable car, both in ride quality, and ergonomics. Early models from the 4th generation, which debuted in 2010, will have the most frustrating version of the Microsoft SYNC infotainment system, but if you opt for a model with a good 'ol fashioned radio/CD combo, then you can avoid those headaches all together.
If you simply must have navigation, look for a 2013+ model that will have My Ford Touch. In addition to the updated infotainment system, the 2013+ models also benefit from a new front fascia, revised rear styling, and improvements to the standard 3.5L V6. 2013 also saw the introduction of a 2.0L Ecoboost inline 4cyl, giving the Taurus best-in-class fuel economy figures at 22 city, and 32 hwy for the FWD model. Opting for AWD will obviously cause those numbers to drop, but if it was my money, I'd opt to have power coming from the torquey little turbo going to all four wheels. It's what sets the car apart from the competition in the segment, which is overall rather bland.
Should your search happen to be more of a "thrills on a budget" one, there's always the super sleeper SHO model, which pairs a 3.5L Ecoboost V6 with AWD, resulting in a car that can blow the doors off much pricer vehicles. The Taurus SHO really has no direct competition, the closest thing would be a Chrysler 300C with a Hemi V8, but since Chrysler markets itself as a luxury brand, it should really be up against the Lincoln MKS. The Taurus SHO stands alone in the segment as a powerful car that is rather old school in appearance and in function. It'll move a group of people comfortably, but it won't drop any jaws while doing it. It'll chew up roads at an alarming rate, but it won't reward the driver with an amazing experience. The Taurus SHO is nicely fashioned, but it is still a blunt object, and there is increasingly less room in today's market for such vehicles.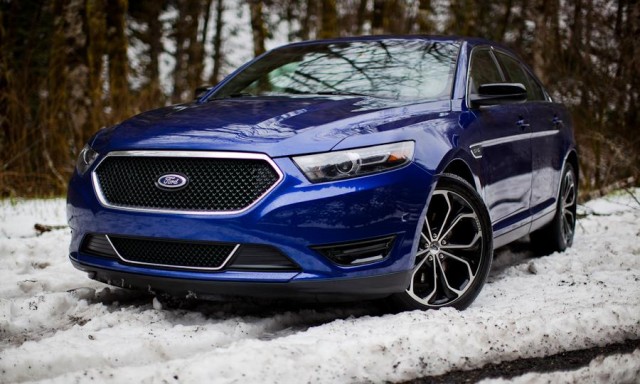 Following the 2016 model year, the future of the Taurus in the U.S. is uncertain, which is a shame because I think there's still a place for quality, but not over the top fancy, midsize sedans. On top of that, the Taurus' design has remained simple instead of jumping on the razor sharp, chrome everywhere, two grilles are better than one, approach that we see around the industry. It's a good looking car that doesn't get a lot of attention, and for many people that's just the thing they're after. The kind of car you can walk up to everyday and be perfectly content getting into, and not have to worry about it when you leave it in a crowded parking lot.
[cta id="1957" vid="0"]