Popular pickup trucks are getting significant updates for 2024
September 18, 2023
Trucks aren't the lonely utilitarian workhorses they once were and now occupy the primary vehicle spot for many buyers in the United States. Because of that, automakers have added more tech, comfort, and luxury features to their trucks, making them easier to live with and more agreeable to drive. There's also a whole world of powertrain and configuration options, ranging from Ford's two hybrid trucks to the supercharged V8-powered Ram 1500 TRX and several in between. 
The 2024 model year will bring updates to some of America's most popular truck models, so let's dive in and take a look at the changes coming for the next model year.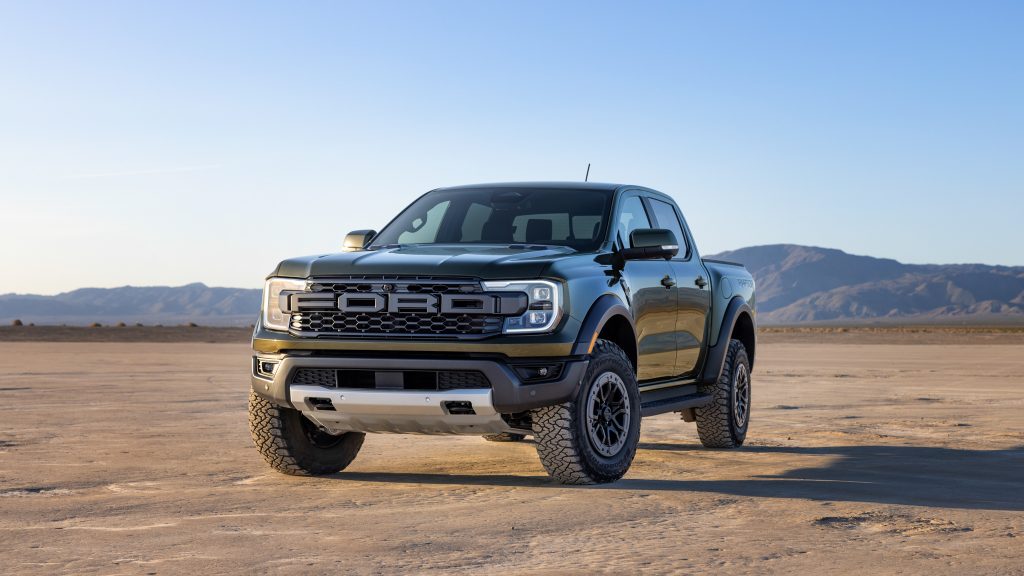 2024 Ford Ranger
The Ford Ranger returned to America in 2019 after several years off the market, but it was on sale in other countries during that time. Those years gave international markets several Ranger variants we never saw in the States, including the Raptor, a hardcore off-road truck with beefy suspension and a massively powerful engine. We're getting that model and more for 2024 as the redesigned Ranger finally lands in America.
In addition to the turbocharged 2.3-liter four-cylinder we've seen in the Ranger for years, Ford offers its turbocharged 2.7-liter V6 in the truck. It also gets new towing technologies, including an integrated trailer brake controller and a surround-view camera system to help see the trails around the truck off-road.
Raptor models get a turbocharged 3.0-liter V6 that makes 405 horsepower and 430 pound-feet of torque. It's paired with four-wheel drive, an electronic two-speed transfer case, and locking front/rear differentials. While it will undoubtedly be a hot commodity that may end up with heinous price offerings when it goes on sale, that may wane as initial demand calms down.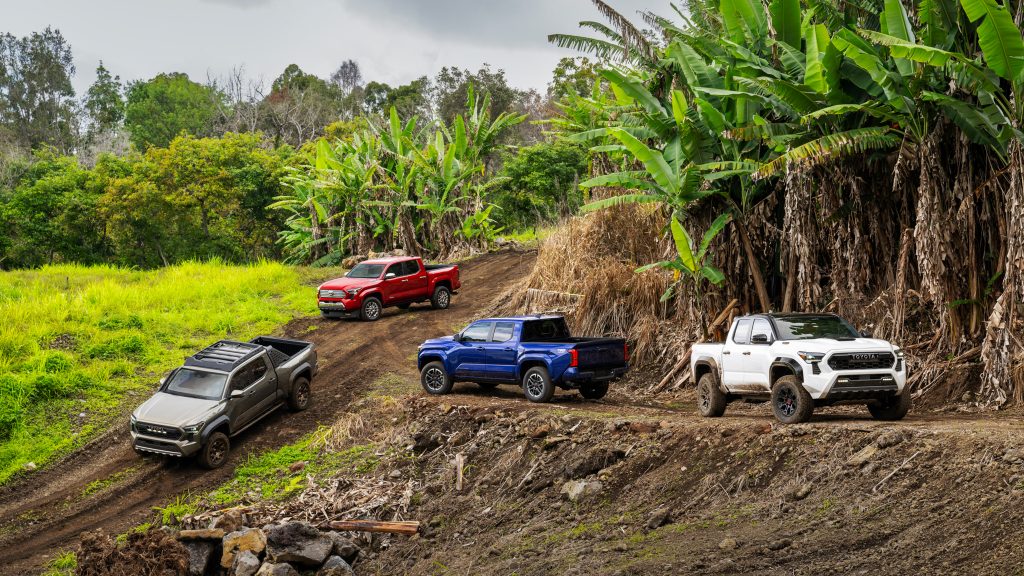 2024 Toyota Tacoma
The 2024 Tacoma is fully redesigned, bringing a standard turbocharged engine and an available hybrid with massive power and torque. Toyota is also offering a new Trailhunter trim that comes from the factory with 33-inch Goodyear R/T tires, Old Man Emu shocks, and a snorkel air intake. Underneath, the truck has rock rails and skid plates that protect it from impacts on the trail, and Toyota included several features to make it more livable off the grid, including a 2400-watt AC power inverter and equipment such as an ARB fridge.
Though those updates are impressive, the big story with the 2024 Tacoma is its new hybrid powertrain. It pairs a turbocharged 2.4-liter four-cylinder engine with a 48-horsepower electric motor built into the transmission. Combined output is 326 horsepower and 465 pound-feet of torque, which Toyota notes is a nearly twofold increase in the torque of the outgoing V6.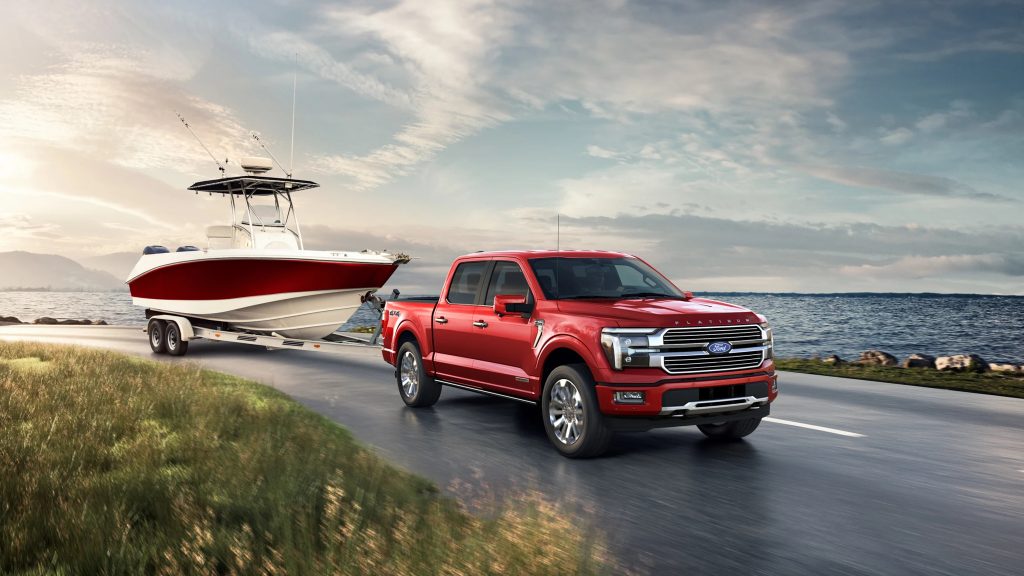 2024 Ford F-150
The F-150 is the best-selling truck anywhere, so it's massively important for Ford to get updates right. The pickup gets a new standard turbocharged V6 for 2024, and the trim offerings include the Raptor and Raptor R high-performance pickups. Ford gave the trucks a fresh look for 2024, and each trim gets unique front-end styling. The pickup retains its impressive capability in the new model year, bringing up to 13,500 pounds of towing and a best-in-class max payload rating of 2,455 pounds. 
Ford introduced a hybrid powertrain option in 2021 and said the setup currently makes up ten percent of its annual F-150 sales. The automaker plans to increase that percentage going forward and has made the hybrid powertrain more affordable, matching the price of the entry-level turbo-V6.
We're not including new electric trucks on this list, as their release dates are not yet set, and some could be pushed back as their time approaches. The Chevrolet Silverado EV, GMC Sierra EV, and Ram 1500 REV will land in 2024, so the next year is looking like a home run for truck fans.