Best Depreciated Sports Cars: Former $100K Vehicles
September 3, 2018
Exclusivity, rarity, and performance all cost money.  At least the perception of those things costs money.  Automakers know this, and have no problems charging for the privilege of owning one of their most prized models.  We've compiled a short list of the best depreciated sports cars you can buy today.  Each of them started life with a sky-high price tag, and each of them have now become more affordable (see: still expensive). While the problem for most of us is that dropping $100k on a new car is not only out of the question, it's completely absurd, the good news is that no vehicle escapes the jaws of time and depreciation. As the old saying goes, "it loses value as soon as you drive it off the lot", but that attacks the most expensive vehicles more viciously than the "regular" cars you and I drive on a daily basis.
With that in mind, here are four of the best depreciated sports cars, all formerly $100,000, that you can buy for reasonable money today:
Mercedes Benz S65 AMG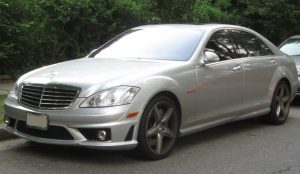 The only thing better than a twin-turbo V12, over 600 horsepower and 700+ pound-feet of torque is being able to have all of that wrapped in fine leather and German sheet metal for less than the price of a well-equipped Toyota Camry.  Around 12 years ago, this car's price tag crossed well into the $200,000 range, but time has not been kind to this luxe rocket ship. Decent examples can now be had for somewhere in the $30,000 range.  This isn't a used car for the faint of heart, though, as repairs add up more quickly here than most German cars.  Once you get past the 4.2-second 0-60 mph times and the roaring 12-cylinder engine, the cost of replacing coil packs and the difficulty of replacing one of the two-dozen (that's 24!) spark plugs in this beast may make you question your life choices, so be aware of this going in.
BMW X5 M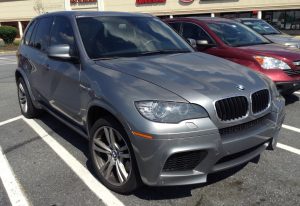 Turbocharged V8?  Room for the kids and all of their stuff?  The X5 M checks those boxes, and brand new it'll clean out your checkbook.  The $101,000+ MSRP back in 2012-2013 put the X5 M out of reach for most buyers, but that price has fallen off significantly.  Many are now in the $30-$35,000 range and have acceptable mileage and wear.  Like all the other vehicles on this list, the cost of ownership is not for the uncommitted, because tires, oil, and the simplest maintenance requirements will cost significantly more than even a standard BMW vehicle.  You'll likely forget about all of that the first time you put your foot down, because the 4-second 0-60 mph times in this full-size family wagon are quite impressive.
Aston Martin DB9 Volante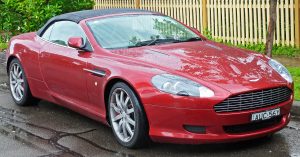 Back in 2007, the $170,000 price tag on this Aston Martin netted buyers a V12 British legend – with a drop top.  Critics raved about the good looks, smooth power delivery, and luxurious interior on this car, but not very many people can afford to throw around suburban-home-buying money for a convertible.  The good news is that those same beautiful cars are selling for around $40,000 today, more than a 75% discount.  It's true that consumable items like oil changes, brakes, and tires are more expensive to replace on an Aston Martin, and it's also true that maintenance in general is more expensive, but those things pale in comparison to the fun that comes from hearing that big engine wind up with the top down.
Land Rover Range Rover Sport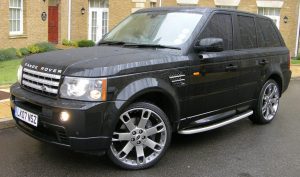 The Range Rover Sport is the biggest vehicle on this list, and one of the least expensive new.  Back in 2012-2013, the Sport had an almost budget-friendly starting price of around $75,000 in some versions, making it a steal compared to the others here.  These Sport-trimmed Range Rovers came with a big V8 (supercharged, if you prefer), premium leather, and all the luxury options anyone could ever need.  Depending on the mileage, they're selling for anywhere from $7,500 to $50,000, but the sweet spot is right in the middle.  Several 2013 Range Rover Sport Supercharged SUVs with around 50,000 miles and all the maintenance records (you're going to need them) are selling in the $30,000 range.  That's a lot of truck for the money, and the features in the Range Rovers from these years stand up to many brand new vehicles today.  Just don't forget to budget fuel costs into the cost of ownership: the 12-13 mpg city rating is nothing to laugh at!
As you can see, even with a lower price tag these cars aren't cheap to buy or own.  The people buying these vehicles new probably didn't balk at 12 mpg on the window sticker or the fact that an oil change requires removing the bumper for a $500 charge, but if you're shopping for one of these vehicles on a budget now, those things should factor into the money you plan to spend.  If fun is a priority and luxury is more important than outright practicality, these vehicles are worth a look.
[cta id="1957" vid="0"]