Underrated Ride Of The Week: 1990-1997 Toyota Land Cruiser
August 6, 2015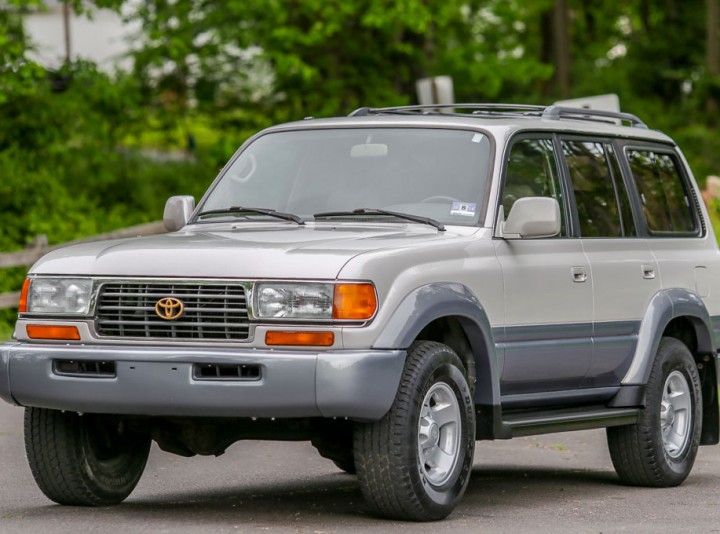 Can a legendary vehicle qualify as underrated? When it's preceded by two more legends I certainly think so. Such is the case with the J80 Series Toyota Land Cruiser. During its production run from 1990 to 1997, the J80 was offered in a number of different configurations around the world and boosted Land Cruiser sales to 2 million units.  Here in the States it was offered only with a 4.0L inline 6 that would later grow to a 4.5L. You'll want to look for a '93 and up model since that was the year the 4.5L was introduced. It was developed specifically for the new generation, whereas the '90-'92 models got the carryover 4.0L from the J60.
Ah yes, the J60. The Land Cruiser loved by hardcore off-roaders and hipsters alike. With it's station wagon shaped body and United Nations aesthetic, the J60 will forever be the Land Cruiser people think of when someone mentions the marquee. I know the original FJ40 is immensely popular as well, but honestly most folks can't tell them apart from a Land Rover Defender or even a Jeep CJ-7. I appreciate the FJ40, but they've become equally as overrated as vintage Ford Broncos.
The J60 also recently achieved bonafide overrated status, thanks to this current obsession with yuppie cars from the 1980s. Just like W123 Mercedes-Benz Turbo Diesel wagons before them, the J60 has been adopted by people who will flirt with using them to their full potential, but never really get there. That may be a generalization of the grandest kind, however I've seen this all happening right before my very eyes, so please indulge me. The J60 is a wonderful second vehicle or weekend toy, but believe me when I tell you, they're not ideal as a daily driver. If it is comfort and capability that you're after, the J80 is what you should be looking for.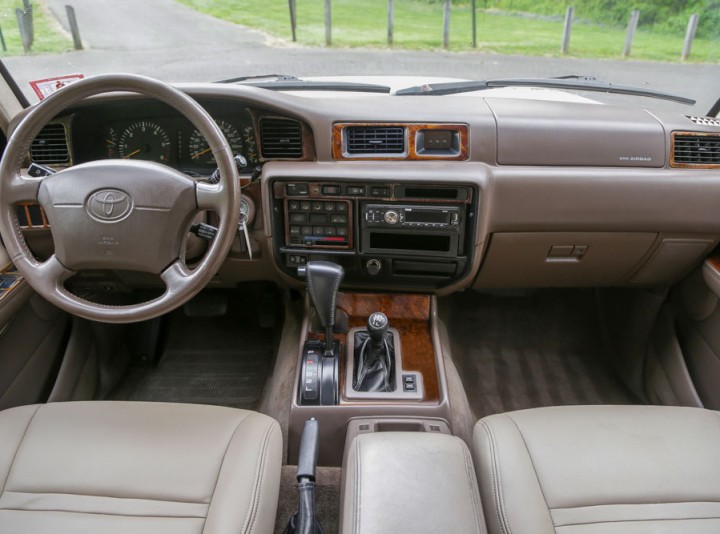 In addition to a stronger power plant, other improvements were periodically made to '93-'97 Land Cruisers . The creature comforts became incrementally better during the production run with leather seating replaced funky tweed cloth on all but the base models. Anti-lock brakes and airbags were made standard in '96, all models were widened as well, giving the J80 a more aggressive stance. However the most noticeable change that year was the replacement of the TOYOTA grille with the new icon. This set the tone for the future as Land Cruisers were in line with the rest of the Toyota family vs being a rugged outsider. For the final year of production, Toyota introduced a 40th Anniversary Edition J80. These models didn't gain any mechanical improvements, but they did come in neat-o Sage and Green exterior colors, included two tone leather seats, and featured plenty of 40th Anniversary badging.
The 1997 Land Cruiser you see pictured here isn't a 40th Anniversary Edition, but it is quite special. This particular J80 has 162,987 miles on it, which is low for the bulletproof 1FZ-FE motor. Even better, all those miles were logged by the same owner. One owner vehicles are highly desirable no matter what they are, but a one owner J80 Land Cruiser, that's a real gem. This one even has the super cool 3rd row seats that fold up to the side!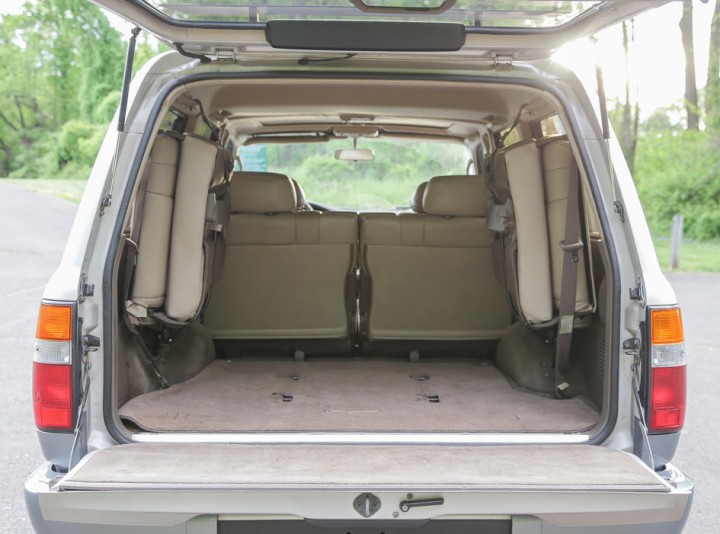 If you can live with the abysmal gas mileage, this J80 would make for an excellent daily driver. If you're simply looking for an adventuremobile to make your weekends more interesting, I can't think of a better vehicle. The J80 strikes a perfect balance between the off-road oriented J60 and the ultra-lux J100 that followed it. Elements of the classic Land Cruiser design are clearly visible, yet the modern comforts one will want when spending copious amounts of time behind the wheel are there too. Most of all, there are plenty of J80s out there on the market, clean, un-molested examples will run a bit more, but you're getting a whole lot of vehicle for the money. This one owner example is up for grabs at $15,950 and given its appearance, I don't think it'll take long for someone to give it a home.
1997 Toyota Land Cruiser on eBAY.