Underrated Ride Of The Week – First Gen BMW X1
February 17, 2016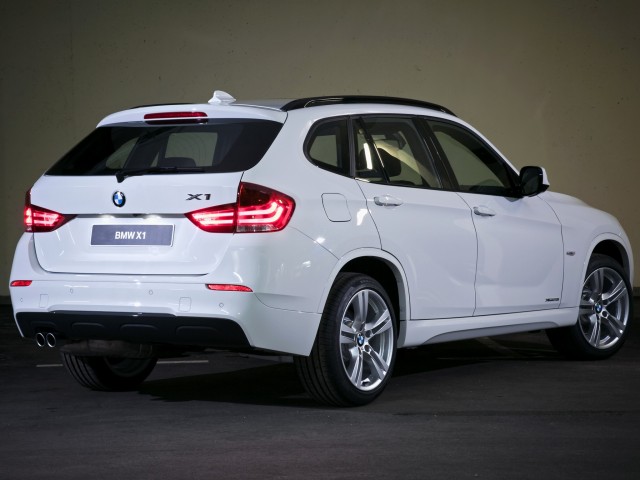 The first generation of the BMW X1 is among the most underrated vehicles on the used market today. I say this with great confidence because I'm among those who dismissed it as a dilution of the BMW bloodline when it debuted. It was a vehicle to be reviled, a lifted wagon with odd proportions, and no manual option in the US.
Then, as is the case with so many vehicles, the passage of time, and more rational thinking showed me the light. The X1 is not a vehicle to be looked down upon, it's actually very good for what it was. And just what was it? Well, for starters it was the cheapest way to get yourself behind the wheel of a new BMW. When it debuted in late 2009 as a 2010 model, the X1 carried a starting MSRP of $30,900, currently the cheapest new Bimmer is a 2 Series at $32,850, and the new X1 is up to $34,800.
The new X1 is larger, more closely resembling a mini X3 than a 3 Series wagon with a lift kit, and while that certainly fits with BMW's more uniform lineup, I think it's a mistake. One of the things that made the first gen X1 special was that it stood out as being something a little different, and that's increasingly rare in the automotive market. The lengthy "tennis shoe" design may not be for everyone, but with the right modifications it could look very attractive. Even by just ticking the M-Sport option box you could make the X1 look pretty slick, and there are a number of aftermarket options to bump up the style even more.
Of course looks only go so far, and when it comes to BMWs, many people are actually more concerned with the driving experience. This is where the first gen X1 really shined, and where I fear the new model has gone astray. The RWD sDrive28i model is shockingly fun to drive, as is the all-wheel-drive xDrive35i, with a 300hp twin scroll turbo inline 6. With the aforementioned M-Sport package applied to either model, the handling of the X1 more than exceeds expectations for the segment, something that many an enthusaist with a family, or need for a practical vehicle should note.
With a number of options out there for $20k or less, the first gen X1 represents a very solid option for a lightly used CUV. It came in lots of nice paint choices, Marrakesh Brown, Deep Sea Blue, Cashmere Silver, although most of the used market will be White or Black ones. Still, if you dig deep, and do your homework, you'll likely be able to find nicely equipped model with both the Winter, and Sports packages, maybe even a unicorn xDrive35i M-Sport with no nav or moonroof. Even if you don't find a specialty model, you'll still have a enjoyable chassis that sports 25 cu-ft of cargo capacity with the rear seats up, and 56 cu-ft with them down. Plus, if you do find a RWD sDrive28i model, you're looking at 24 city and 34 hwy mpg. Not bad for a crossover that's enjoyable to drive, not bad at all.
[cta id="1957" vid="0"]