How To Get a Deal On A Chevrolet Camaro SS
September 1, 2017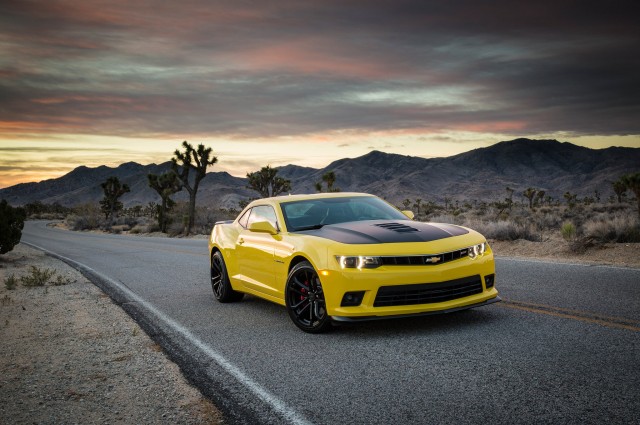 For those searching for a deal on a fun car that has loads of power and makes a lot of noise, I give you the 2014-2015 Chevrolet Camaro SS. These facelifted examples of the 5th Generation Camaro are just that much better looking than the 2010-2013 models and they're packed with more standard equipment. Best of all, they made a ton of them and they were wildly popular so there's no shortage of examples to be had on the used market.

Of the various Camaro models from the 5th Generation, the SS 1LE is the sweet spot. Available with a manual transmission only (the automatic of this generation was garbage anyway) the 1LE option pack turned the rowdy Camaro SS into a more driver focused machine. Much more than an appearance pack, though the 20″ black wheels and black vinyl hood are most welcome, ticking the 1LE box added lots of desirable equipment. The front and rear anti-roll bars are larger than the standard SS units, a strut tower brace has been bolted in, and monotube shocks replace the twin-tube units of the SS. From the ZL1 parts bin a fuel pump, wheel bearings and rear shock mounts are borrowed, as well as those aforementioned 20″ wheels that are ready to wear big sticky rubber.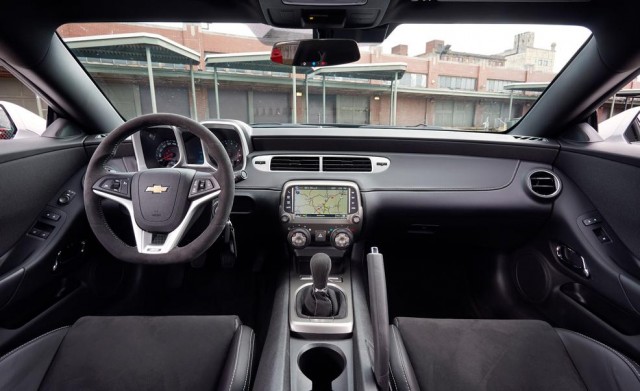 Sure the interior isn't as refined as the current generation, but it's not a complete penalty box either. There's far more hard plastic than there should be, however with the SS 1LE you get plenty of alcantara as well as padded leather on the dash. What's more is the fact that getting into one of these cars at a lower price off the used market should leave you with some money to put into improving the interior if you wished to. Personally I'd add more padding to the armrests on the door panel and cover the whole center console with leather as well.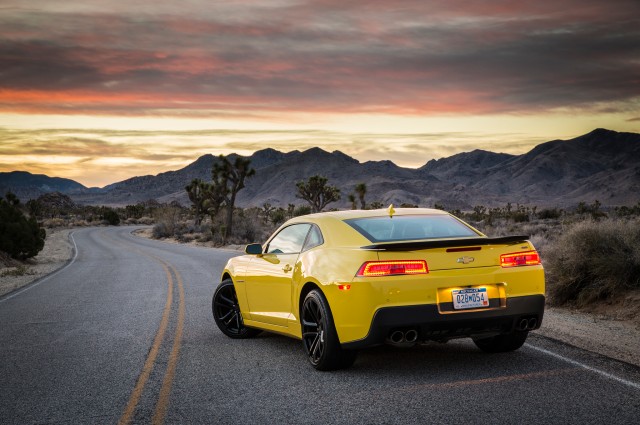 While the current sixth generation Camaro is packed with new technology, the fifth generation isn't devoid of it. You still get Bluetooth audio, a backup camera, a decent navigation system and gimmicky performance data that all modern muscle cars must have. I suppose it's nice to have all that stuff, but save for the backup camera and Bluetooth, you don't need it. The Camaro is enjoyable enough to drive that you'll feel like you've gotten your money's worth just getting behind the wheel. Prices for the 1SS and 2SS trim levels currently hover between the high $20k to $35k range, though some sellers clearly believe their cars to be worth more. Even with seriously low mileage, they're not. These are very basic cars that make big power, they're don't ride on GM's excellent Alpha platform like the current ones do. More than $35,000 is too much to pay for an SS or even a ZL1. The sweet spot for picking on of these up is $30k or less, ideally much less.
As always it's important to consider what type of life the vehicle has lived and this is especially true when it comes to performance cars like the Camaro SS. An unmodified, adult owned example is the ideal find and fortunately there seems to be many of them out there. The SS 1LE was well spec'd and dialed in straight from the factory so not many were needlessly modified. That being said, examples with upgraded internals and exhaust systems are certainly worth a look. People have done impressive builds using these cars as a base and they're out there if you look hard enough.
Happy hunting!