Buying a Used Collector Car
January 1, 2019
So, you've made the decision to make the jump and buy a new car.  Not just any new car, but a special car.  A used collector car, a classic car, a rare car, or a limited-production model of a common car you've loved since you were a kid.  This isn't the craziest thing in the world, nor is it impossible, but it can be ruinously expensive and full of headaches if you're not in it for the right reasons or if you've bitten off more than you can chew financially.
What's the deal, then?  Buying a collector's car means that you probably aren't relying on it for daily transportation, so you've reached a point that you're now shopping for a luxury item.  It means that you can take your time and make a decision based on facts instead of emotion, though that can feel nearly impossible when you are actually standing in front of a vehicle you've had your eye on for years.  That said, you can take steps to prepare yourself and make the best decision for your scenario.
Check Your Emotions
Yeah, you want that used collector car.  You may even need it, but the truth is your feelings probably aren't rooted in anything near reality when it comes to buying a special vehicle.  That's because the entire experience of buying a not-for-transportation-only vehicle is filled with emotion, but it doesn't mean that you can't take a step back and think about why you've decided to buy and the reasons you chose the vehicle you did.
If you're searching for an investment vehicle – one that will be tucked away and driven rarely (if ever), your buying criteria is completely different than if you were looking for something to drive and enjoy.  The budget for one of these vehicles is likely in a different ballpark as well.  This type of buying decision requires patience, objectivity, and a keen eye for detail, because the requirements of an investment-grade vehicle are strict.  You've got to be able to look at the purchase without emotion and assess the condition, price, and value of the vehicle in order to put yourself in the best position to grow the investment as time passes.
On the other hand, if you're looking for a used collector car to take out and thrash in the canyons every weekend, you've got a completely different list of things to think about.  Yes, price and value matter, but the vehicle's mechanical condition will be the deciding factor between fun driving time and seeing your new car on a shop lift for the foreseeable future.
What's the Budget?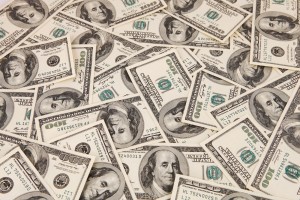 Once you've found the used collector car you want and have made the decision to actually go and check it out in person, it can be really hard to pump the brakes and slow down the buying process.  Most people have a hard and fast dollar limit that can't be broken, which doesn't even begin to account for what any particular vehicle is worth at any given time.  Sellers will list a vehicle at an aspirational price, especially if it's a high-demand or rare model, and that means the buyer has to be keenly aware of similar vehicles that recently sold and know how to assess the condition and price impact of different factors like mileage and options.
There's no shame in walking away if you don't get the price you need, but there can be a lot of second guessing, especially if you've been searching for months (even years) to find the car that you're now driving.  The truth is that most sellers are expecting to negotiate a bit when selling their vehicle and while you might be inclined to steer away from the conversation (pun intended), you'll be much better served if you stick to your budget numbers and offer to pay what the vehicle is objectively worth.
Where are You Buying?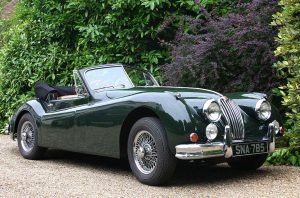 Where you buy the used collector car is as important as why you're buying the vehicle.  Sites like this one are incredibly powerful tools to help you track down and buy the vehicle you've been wanting for so long, but you may have just as much luck on a local dealership's lot.  Some people park a car in their front yards with a "for sale" sign and never think about listing on the internet.
Don't rule out buying from one place or another based solely on your long-held opinions.  It might be true that a big dealership will mark up the price of a vehicle far more than a private seller, but it could also be true that a collector's car has been sitting on the dealer's lot much longer than a more common model.  They may be more motivated to sell, and they will certainly be less attached to the car than a private seller who has spent years and tons of money restoring it.  The same goes for buying on Craigslist or car listing sites.  Deals can be had nearly anywhere, but you've got to be willing to put in the time to look for them.
Check The Condition
Clear pictures and a well-written description from the seller are great and will help you make an informed decision, though the next steps are where the rubber meets the road in the buying process.  As the shopper, you will need to inspect the vehicle yourself and have an independent third-party shop or mechanic do a pre-purchase inspection (commonly called a PPI) as well.  It's exceedingly rare that a seller won't allow an inspection, and the buyer should proceed with extreme caution if they don't.
This doesn't mean that people selling vehicles on the internet are out to "put one over" on unsuspecting buyers.  It does mean that the vehicle may have underlying issues that the seller doesn't know about, or that the seller just doesn't know that much about cars in general.
No matter how good a used collector car looks on paper (or on your screen), you have to take the time to get it checked out.  You'll be a lot happier with your purchase if it doesn't spend the first month of your ownership in the shop for expensive repairs.