5 Best Cheap Cars for Back To School
September 18, 2019
It's back to the grind for many of us. We all know the horror of back to school shopping, but what about shopping for cheap cars for the new driver in the family? At some point, all parents will want to hand over the keys and stop playing the free-Uber-everywhere-all-the-time game, which will mean adding a used car to the back to school shopping list.
Whether you're shopping for a first-time driver or helping a college student buy a cheap car to haul their "junk" (empty nest, yay!), it's important to think about a few key points.
Efficiency: If you're chipping in for gas, take note of the fuel economy numbers before buying. Nobody wants to be on the hook for a gas guzzler, and student budgets don't generally take into account a large fuel bill every week
Safety: Even used cars can come with advanced safety tech. Blind spot monitors and backup cameras have been a thing for quite a while now, so check the list of included safety equipment
Reliability: Toyota and Honda have been at the top of the list for years, but other brands are gaining on them fast. Kia, Hyundai, and others also have 10-year warranties with up to 100,000 miles before they expire, so you have a great chance of getting a used car with factory coverage
There are some great deals on used cheap cars all the time, but certain models stick out as great choices for students and even parents looking for a back to school car. Here's our list of the five best:
Kia Soul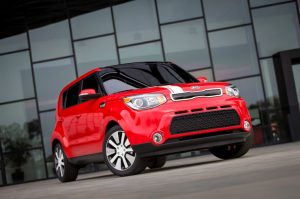 The boxy Kia Soul might not win many beauty contests, but for a college student or parent wanting extra space without buying a crossover there isn't a better vehicle out there. The latest Soul models have been updated with advanced driver assistance systems like adaptive cruise control and lane keeping assist, but older models with reasonable mileage are still a good buy. As a whole, Kia's reliability ratings are great, and their 10-year/100,000-mile warranty means that a large portion of the pre-owned Soul models that we see for sale are still covered.
Honda Civic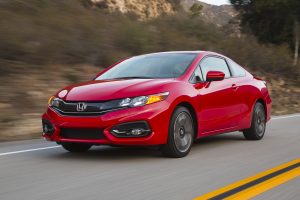 The Civic has been a staple in high school and college parking lots since the beginning of time, and that won't be changing anytime soon. A bulletproof reliability rating, stellar fuel economy, and solid safety scores make the Honda a great choice as a used vehicle. More recent model years can still be quite expensive, but the Civic's longevity means that even older models will be generally reliable. As a first car or as a college beater, there isn't a better choice in cheap cars than the Honda Civic.
Toyota Corolla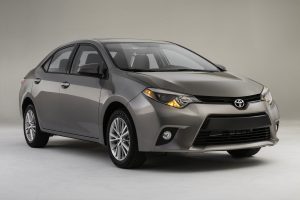 As one of the longest-lasting cars on the road, the Corolla is a perfect car for students. The latest models are quite sporty and are equipped with new tech and safety features, but the tried-and-true Corollas from a few years ago are where the real value lies. They aren't the most exciting cars on the road, but they are plentiful, prices are reasonable, and they're one of the best cheap cars on the market.
Mazda3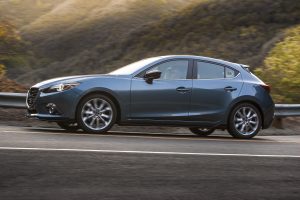 Though an engaging driving experience may not be at the top of parents' list when shopping for cheap cars, the Mazda3 checks that box while also being practical, affordable, and safe. The most recent models can almost be considered luxurious, as Mazda has moved their entire lineup in a more upscale direction, but even cars from a few years back are well-built and comfortable. The Mazda3 also picked up Top Safety Pick awards from the IIHS as far back as 2011.
Volkswagen Jetta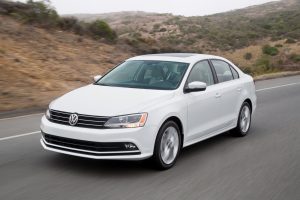 There's a great chance that you knew (or know) someone that owned a Jetta in college. I owned one, and while it might not be the rite of passage that it once was, the Jetta is still a solid choice for a student car. Pre-owned prices are very reasonable, and VW has been packing the Jetta with great tech and safety features for quite some time now, even in lower trim levels.