What to Look for When Buying a Used 4×4
March 12, 2020
Buying anything used can be risky business, as there's never a guarantee that it has been treated well and is worth what you're paying. Vehicles are no different, especially because of their complexity and the potential for abuse or neglect. Buying a used 4×4 compounds that risk because they are typically abused as part of their daily lives.
However, it's possible to mitigate this risk by being smart when buying, so let's take a look at how to buy a used 4×4:
Inspection
Your eyes are the best tool you have to avoid buying a headache, even if you're not an expert mechanic. A quick walk around the vehicle will give you a good idea of how it was treated and if there have been any collisions or accidents. You'll also need to note the condition of the tires (and spare!), the interior (seats, etc.), and look underneath to make sure there are no fluids leaking from the differentials or the engine bay.
Of course, even the most thorough visual inspection will miss underlying mechanical issues, so it's important to get a pre-purchase inspection of the used 4×4 done by an independent shop that you trust. They will be able to find any mechanical issues or upcoming expenses that your visual inspection (and even a test drive) may have missed.
Test Drive
We can all make fun of people in their "mall crawlers", but any vehicle that has actually been used extensively off-road such as a used 4×4 will need a thorough inspection. The stresses of repeatedly bashing into rocks and plowing through mud will eventually take their toll on even the most robust off-road rigs. During your test drive, pay attention to how the transmission shifts and listen to the engine as you accelerate for any odd sounds or vibrations. At highway speeds, there should be no vibrations and the vehicle should track in a relatively straight line. Repairs like a brake job or an alignment are not all that expensive, but they can add unexpected costs to your purchase price. The lack of basic maintenance prior to sale can also be an indication of the previous owner's unwillingness to take care of the vehicle, so proceed with caution.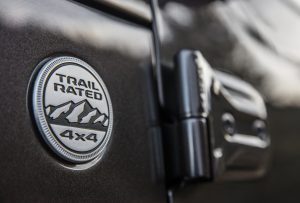 Aftermarket Parts or Mods
Used 4×4 vehicles like the Jeep Wrangler, Ford Bronco, and others all have a tremendously supportive aftermarket, with everything from lift kits to custom lights available from several retailers online and in person. That, coupled with the relatively straightforward construction of many off-road vehicles, makes it extremely easy to customize and modify to a high degree. You will need ask questions to understand the work that has been done, how it was done, and to get a feel for the person or shop that installed the components. Parts that have been professionally installed or that have been installed by a careful home mechanic are much less concerning than those that were cheaply purchased and hastily put in place. A careful inspection and thorough questioning will go a long way toward preventing future headaches.
If you're comfortable with the vehicle after running through these steps, there's a good chance that you'll be happy with the purchase of your used 4×4. Of course, no used vehicle is without its risks, but taking extra steps ahead of time will help prevent a big headache down the road.
[cta id="1957" vid="0"]