Surprise and Delight: Driving The 2015 Explorer, Mustang, F-150 and Focus.
July 13, 2015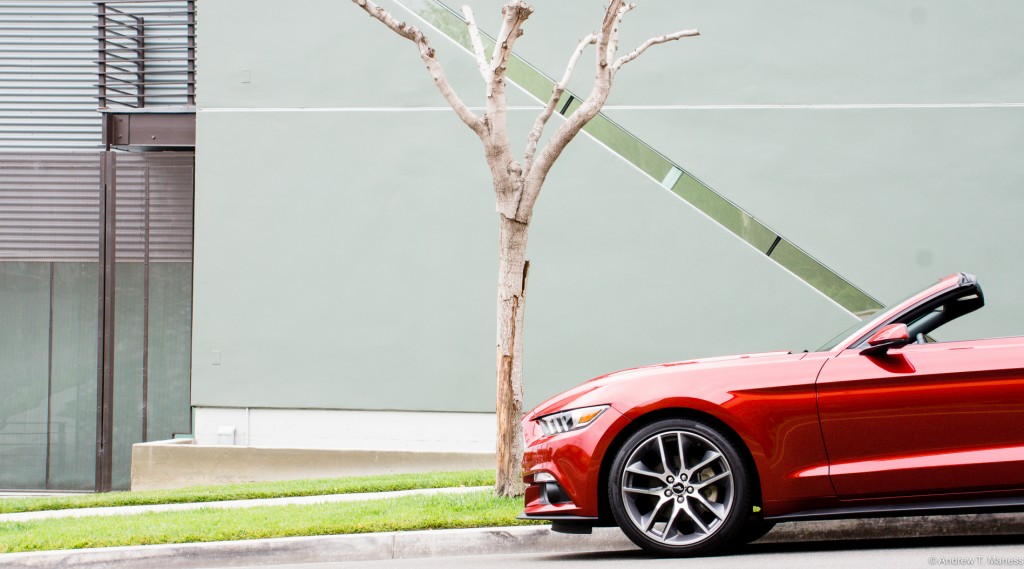 This past week I was invited down to Carson, CA to drive 10 vehicles from Ford's 2015 lineup. Some of them I had driven before (Mustang, F-150) and some of them I had not (Explorer, Focus). I was excited to get seat time in everything they had available, even the Focus SE 1.0L EcoBoost, which ended up being among my favorite drives of the day.
The Ford story has been a very interesting on in the past few years as they've focused on upping quality and applying knowledge learned from their performance division to all of their cars. There are a number of Ford vehicles I frequently recommend to people looking for a solid used vehicle and you'll seem them pop up regularly in my used car buying guides. Cars like the Focus, Fusion and Edge all make for excellent daily drivers and can be had on the cheap. If you can't live without that new car smell, then I suggest you check out whichever of these five vehicles most suits your needs.
Explorer Ltd 2.3L Ecoboost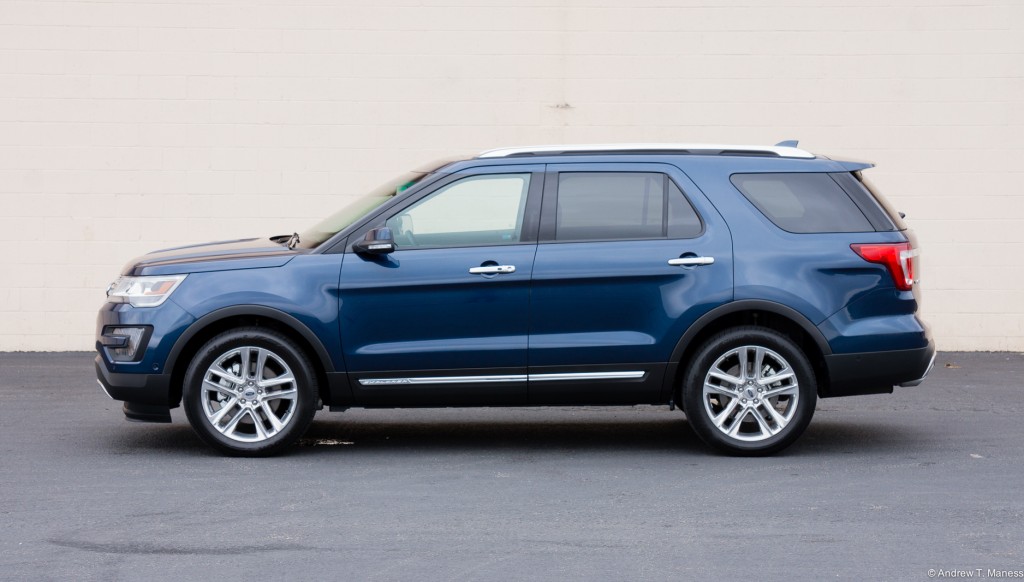 The official rental vehicle of the family that needs 7 seats but doesn't feel like driving a Suburban. That's how I would describe the Ford Explorer prior to driving the 2015 model, but that description no longer does the car justice. Though changes in the Explorer's appearance from the previous generation are marginal, it feels completely different in the best way possible. The reworked interior is more inviting, ergonomic, and, overall, a very pleasant place to be. Soft touch materials are far more abundant than before, the metallic/wood trim actually looks high grade, and the Sony branded Playstation style center stack is near perfect. Ford's much hated SYNC system is still slow and buggy compared to Chevrolet's MYLINK or Dodge's U-Connect but it's better than it was so I suppose that's something.
This Limited model had a number of the neat-o features one would expect in a new Ford, but none so impressive as the heated/cooled seats that offer dual mode massage functions. I can't think of a more important option to have available on a car that will largely be used for hauling the precious, sometimes patience testing, cargo otherwise known as children. Just think how much more bearable long stints in the car would be if you were getting a nice lower back and glute rub down. The seats aren't Mercedes Benz quality, but you can't expect them to be in this segment.
Overall the Explorer aspires to a higher standard. That is something it hasn't done in a long time, if ever. The 2.3L I4 EcoBoost offers enough power to spiritedly motivate the Explorer, though no one will accuse it of being too quick. I also drove the 3.5L V6 EcoBoost Explorer Sport, and though it was noticeably faster, I don't think that's a necessary box to check when shopping in this segment. Convenience, comfort, and cargo capacity are the main points of concern when talking large SUVs and the Explorer Limited has all three covered.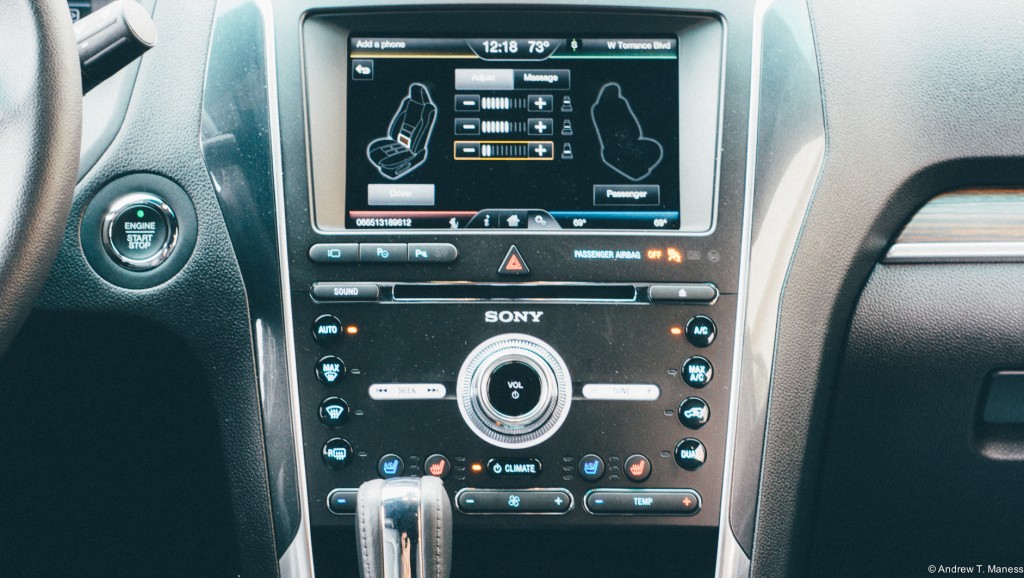 Mustang 2.3L EcoBoost Convertible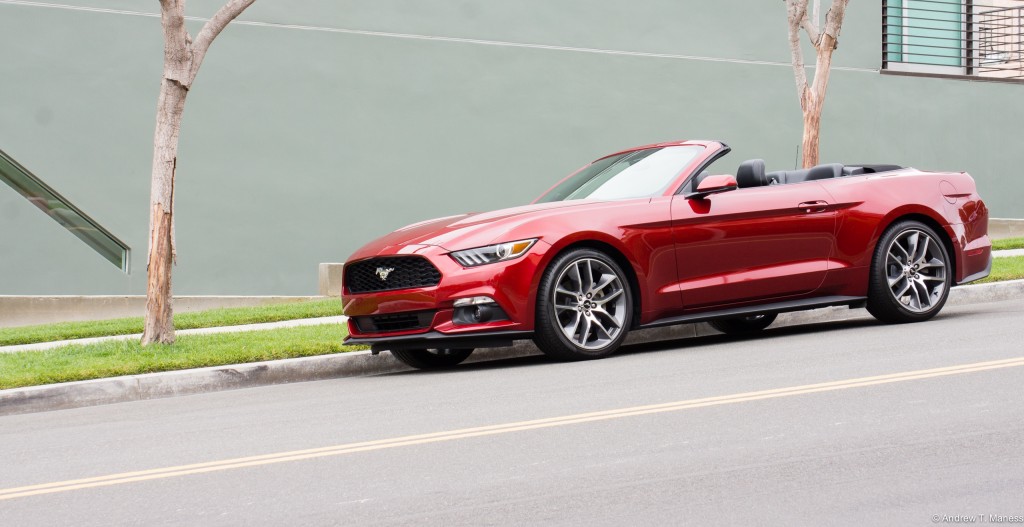 I wrote a not so glowing review of the boosted Pony car a few months back but to be fair, it was a hardtop rental with an automatic transmission and all season tires that had seen their fair share of abuse. This Ruby Red example had sticky Pirelli P-Zero tires and a manual gearbox, which is an absolute must if you're going to get this car. I still don't like the application 2.3L EcoBoost motor here: it feels weak and severs the connection between car and driver. The Mustang sells based on soul and without the growl of the V8, it is sorely lacking in that department.
However, it's still a very comfortable drop top to cruise around in. If that's what you're looking to do, I assume most convertible buyers are, then it's a viable option. The boosted 'Stang will return an estimated MPG of 22 city/31 highway which means longer stints spent soaking up the sun between fill ups than the old N/A V6. There's no getting around the fact that this car lacks the emotional connection one instantly has with the Mustang GT, but Ford hopes there will be a new generation of Mustang fans who enjoy the whoosh of a turbo just as much as the rumble of the 5.0L V8.
Focus SE 1.0L EcoBoost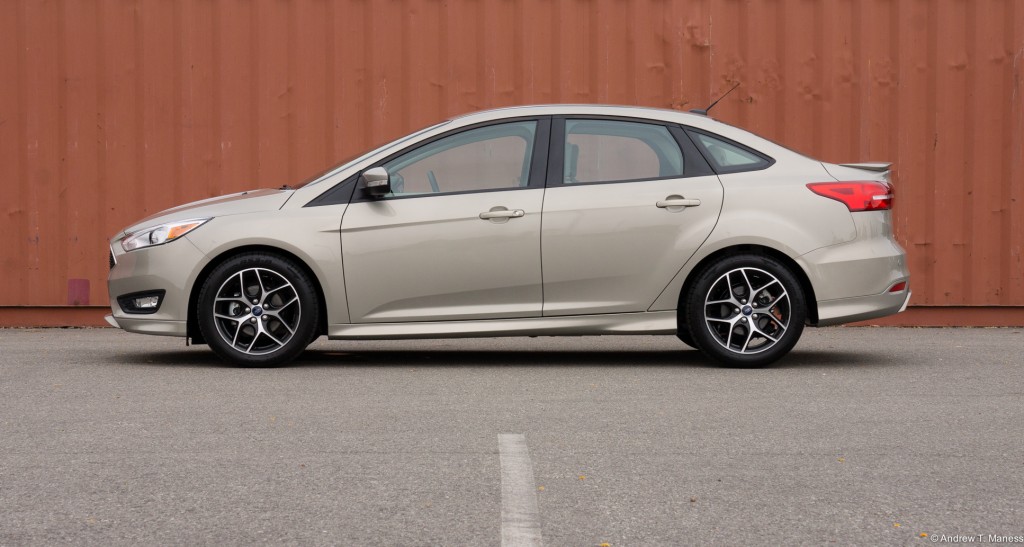 Just because a car is affordable doesn't mean it has to be boring. We've all heard it time and time again, but how often do the manufacturers actually follow through on that? In this case Ford has done so with the 1.0L 3cyl EcoBoost Focus SE sedan. Available only with a 6-speed manual, this little commuter friendly ride is surprisingly entertaining to drive. Though its pace of acceleration is glacial compared to most cars, it makes the most of every moment spent climbing up to speed. The exhaust note is enjoyably aggressive when pushing the car hard, and trust me, you'll find yourself doing so just for the heck of it.
I firmly believe that in daily life a slow car with a manual is more fun than a fast car with an automatic, occasionally a manual too, and this is a prime example of that being true. If you can resist the urge to flog the thing, it'll thank you in the form of nice MPG figures (29 city/40 highway). Excellent fuel economy in a tidy, affordable, and easy on the eyes package? Sounds good to me, though I'd recommend shelling out the extra $500 for the hatchback. The sedan is nice to look at compared to the competition, but the hatchback design is a full step up in terms of curb appeal.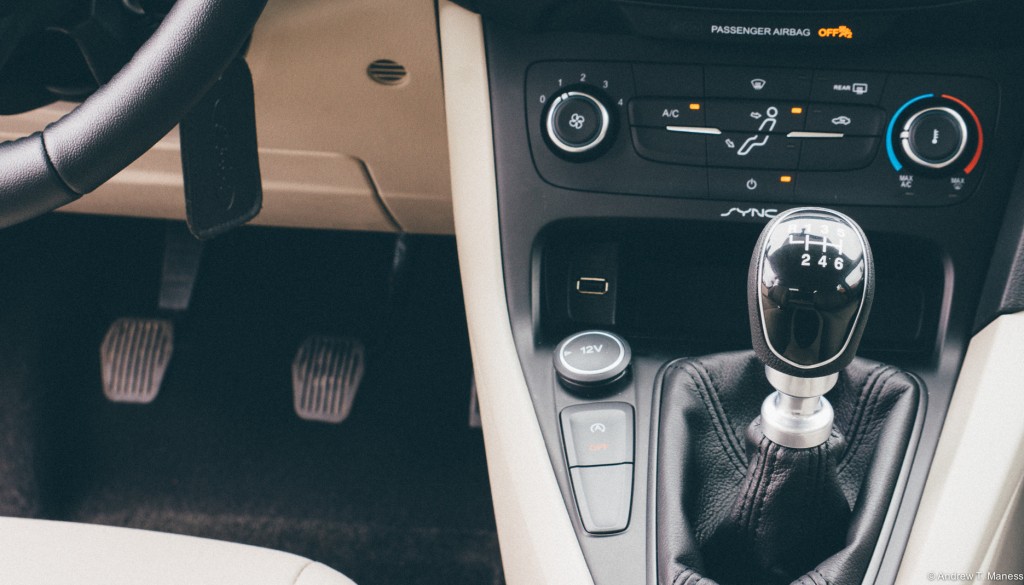 F-150 XLT Supercab 4×4 2.7L EcoBoost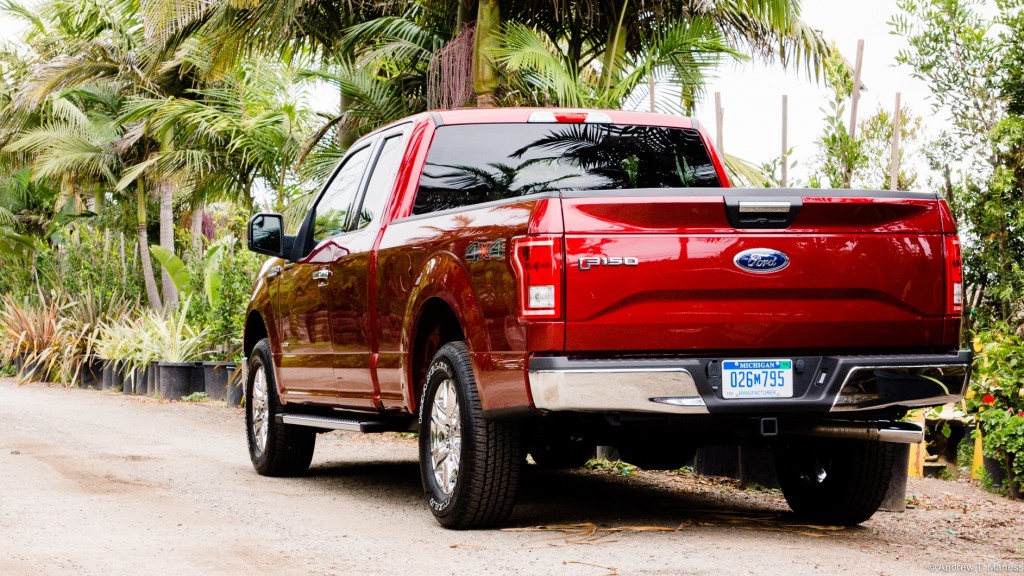 Ford says that the new F-150 is the "toughest, smartest, and most capable F-150 yet" and while that's most likely true, I lack the frame of reference to pass judgement on such lofty claims. What I can say with absolute certainty is that I enjoyed every minute I spent driving this truck and I long for much more time behind the wheel. In my opinion that's what makes a great vehicle: the desire to drive it when there's no particular reason to do so. I can imagine this truck being the source of motivation to take road trips, start ambitious projects, lend a helping hand to friends in need of T.R.S. (Truck Related Services), or maximize efficiency on a job site. The big takeaway from finally driving this truck was discovering that I like the pull and the power of the 2.7L EcoBoost more than that of the 5.0 V8. Before you start assembling a mob, hear me out. The twin turbo V6 makes 326hp and 375 lb-ft of torque, the 5.0L V8 is good for 385hp/387 lb-ft. Did I notice a disparity between the two when pushing them up to speed on the highway? Absolutely not.
Furthermore, the EcoBoost still sounds nice under hard acceleration thanks to some electronic sound enhancement trickery. If this was the EcoBoost motor that was in the Mustang I think I'd have a very different opinion of that car because the 2.7L most certainly has soul. It's a good thing too, because as picky and opinionated as Mustang fans can be, I think it's fair to say the F-150 crowd is on the same level. If a truck isn't up to snuff it'll get left out in the cold by die hard fans, and from what I've seen the new F-150 has been well received. I'd say it deserves every bit of praise it gets, although one needs to watch their head getting into the crew cab so as not to bash it on the upper door jam, or so I've heard.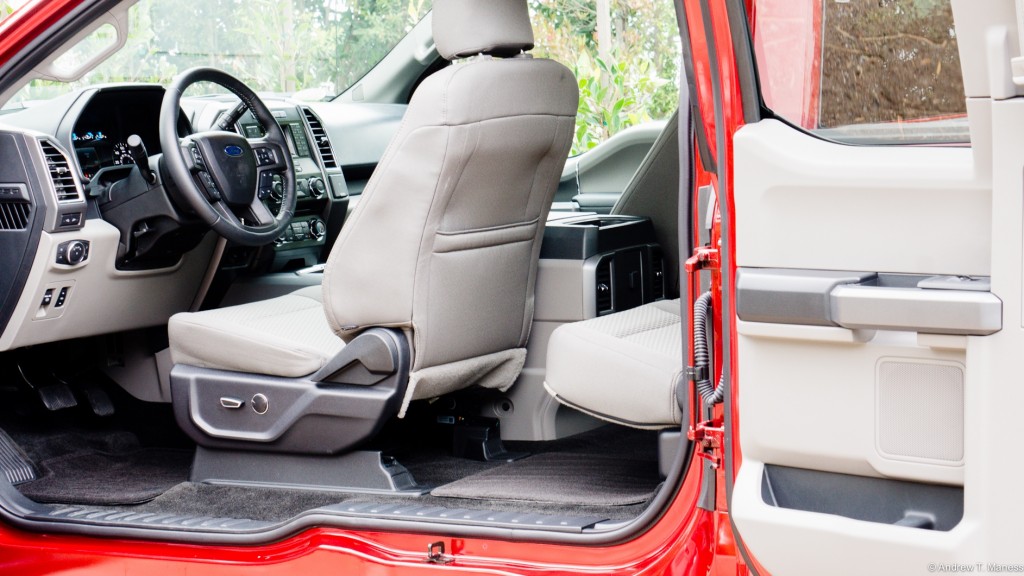 Focus SE 2.0L Titanium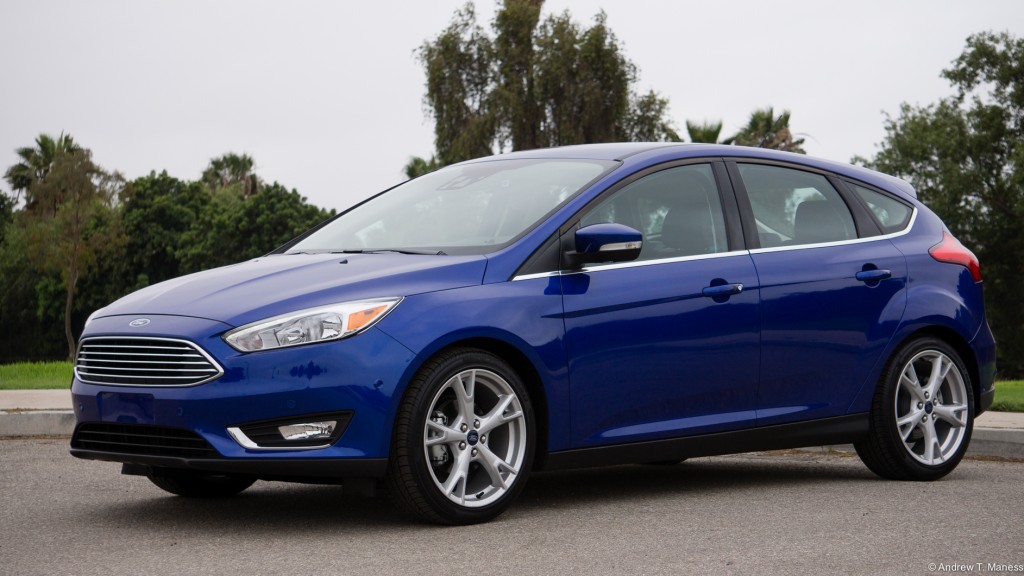 The Focus has been a good car for some time now but in its latest form it is on the verge of being great. The interior quality is up from years past, the ergonomics are improved, more thought has been put into how to make the most of interior space, and it looks good to boot. The changes are subtle: Ford opted to restyle than redesign and I'm ok with that. The Focus doesn't need a radical makeover. The car has plenty of curb appeal in all forms, but the hatchback, particularly in this Platinum trim, is quite eye catching. Inside, you have comfortable front and back seats and an optional 8″ touch screen that is your gateway to all sorts of multimedia options and vehicle settings. The cabin is quieter than in the past and I got a real sense of separation from the outside world unlike so many cars in the segment. I still think the center stack could use some styling tweaks and Ford has got to put a better steering wheel in this car.
Other than that there's not much to complain about. The rear hatch has two handles on either side to make closure easy, a little detail that was not lost on me as I've had many hatchbacks and wagons over the years that offered no such assistance. If you're in the market for a FWD do-it-all kind of car you'd be foolish not to consider the Focus hatchback with either the 1.0L EcoBoost or 2.0L I-4. Of course if you prefer power to practicality there's the Focus ST and sometime next year we'll finally at long last see the Focus RS come to our fair shores.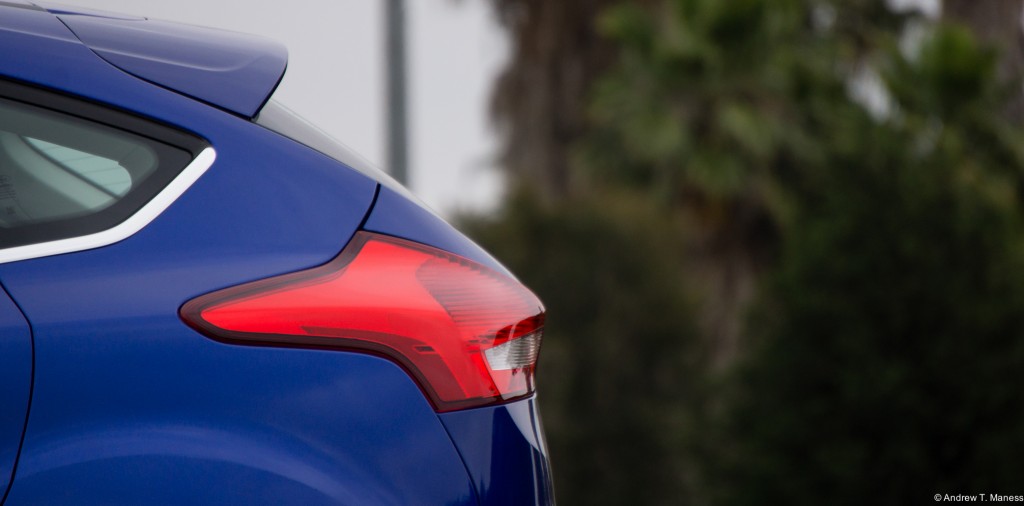 There's not shortage of options in any of these segments when it comes to buying new. Ford faces stiff competition from rivals domestic and foreign, but it is in the details that they may find an edge with buyers. The Mustang is poised to finally become a global success story, not just an American icon. The F-150 is better than it has ever been and it has been damn good for a long time now. The Explorer is ready to be relevant again: hopefully it's not too little too late. The Focus certainly has its work cut out for it what with the popularity of the Golf and Impreza, but having garnered respect from enthusiasts and commuters alike, I think it'll continue to do just fine. Overall Ford is making the most compelling fleet of vehicles to come out of Detroit in a long time and I think the future is very bright for Big Blue: very bright indeed.