How To Get A Deal On A Ford F-150 Raptor
June 1, 2017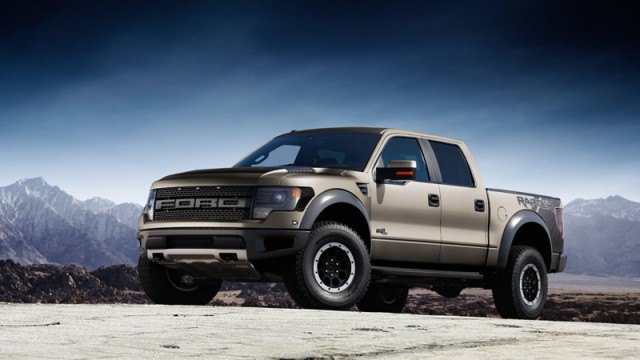 So, you want a new Ford F-150 Raptor huh? Yeah, you and everyone else. The 2017 Raptor is in such high demand that dealers are having no problem moving them at a heavily marked up prices. Those than can afford to pay $15,000 to $20,000 over MSRP are all too happy to do so, which leaves the rest of us stuck waiting for prices to cool off. Or trying to win the lottery.
Oh but there's a third option, one that offers nearly the same level of satisfaction at a drastically reduced cost. I'm of course talking about going bargain hunting for a first generation Raptor.
Officially dubbed the Ford SVT Raptor when it debuted in 2010, this variation on the best selling pickup in America was Ford's second high performance truck, the other being the street oriented SVT Lightning. The 2010 Raptor was based on Ford's Baja 1000 truck and came standard with a 5.4-liter V8 producing an adequate 310-hp and 365 lb-ft of torque.
However it is the optional 6.2-liter V8 that went on to become standard from 2011 until the end of the first generation that you really want under the hood. Sure, the 6.2-liter will suck your wallet dry just as fast as it'll suck its gas tank dry, but the fun you'll have with 411-hp and 434 lb-ft of torque at your disposal will be worth the financial drain.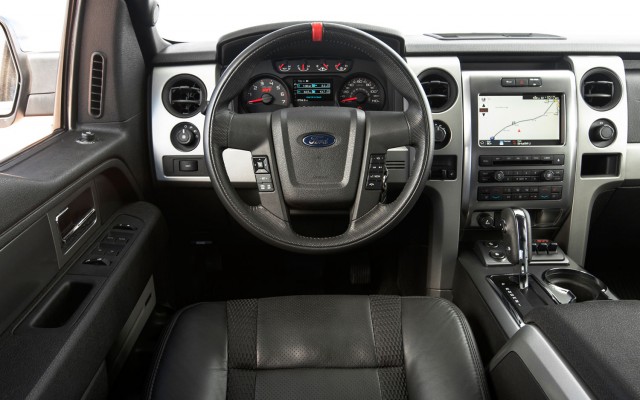 Inside you'll find an interior that's noticeably antiquated compared to that of the second generation Raptor, but fit and finish ins't what this truck is about. There is still plenty of storage space to be had, available heated seats, Bluetooth and of course those fun-to-flip pre-wired auxiliary switches. This not a luxurious place by any means, but it's not harsh either. You can easily spend hours in this cabin, on or off road and not feel like you need to bail out.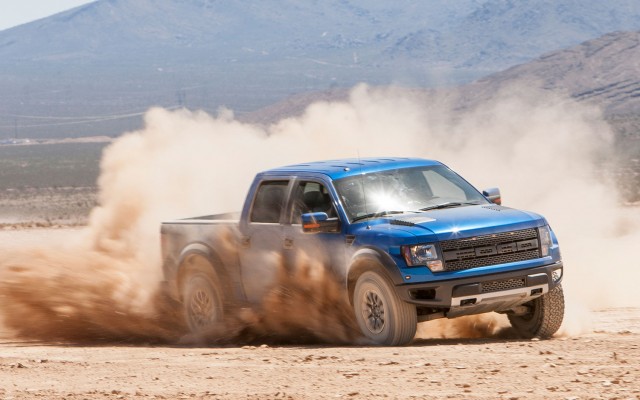 Perhaps the most alluring fact about the first generation Raptor is that it has held its value quite well. The new Raptor might be more high tech, but that's not for everyone and the market has shown this to be true. There is a rabid fanbase dedicated to the 6.2-liter V8 and its throaty exhaust note, so a huge drop off in values is highly unlikely. Getting into loaded "Super Crew" cab Raptor for under $40,000 should be an attractive proposition to anyone looking for a vehicle with this level of capability and there are plenty of opportunities out there to do just that.
When tracking down a pre-owned high performance vehicle of any kind it's important to consider what type of life it has lived and this is especially true when it comes to the Raptor. You'll want to look for an example that resides in an area where the owners would not necessarily have had the opportunity to flog it on a regular basis. Aim for an adult owned example that spent most of its time on pavement or at the very least wasn't treated like a trophy truck. It's not that a Raptor can't handle the abuse, they've proven they can, but a quick search on YouTube will show you that many an owner has maxed out their own ability behind the wheel. Should you find the perfect Raptor and procure it, learn how to drive it properly to maximize your enjoyment of what is truly an impressive vehicle. And don't forget to drop us a line if you take it off any sweet jumps.
Happy hunting!