Want That, Get This: 2016 Ford Mustang Shelby GT350R vs. 2013 Ford Mustang Boss 302
November 9, 2015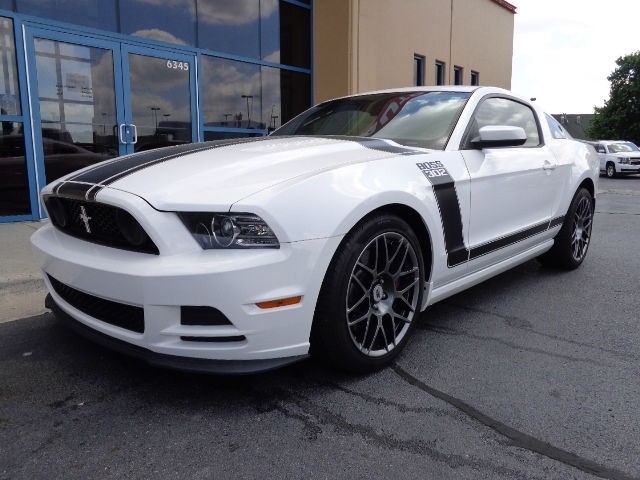 Admit it, you want a 2016 Ford Mustang Shelby GT350R. I don't care if you're a lifetime Camaro fan, there is a little piece of you, way deep down inside, that yearns for the newest, and most extreme version of the original Pony car. It's ok, how can anyone not lust after a flat-plane crank 5.2L V8 that makes 528hp, and happens to be mounted inside one of the meanest looking cars on the market? Between the exhaust note, and the vastly improved interior, the new Shelby GT350R is supremely tempting. Even the most prudent of petrolheads must struggle to suppress the urge to drain the rainy day fund, and give one of these snakes a home. What keeps those crazy notions at bay? The same thing that usually does, a lofty cover charge for admittance the party. The GT350R starts at $63,495, and the chances of finding a dealer willing to honor that price are the same as that of a jockey playing in the NBA. The markups are going to be large, and they're going to be around for awhile, so what's a financially responsible Mustang enthusaist to do?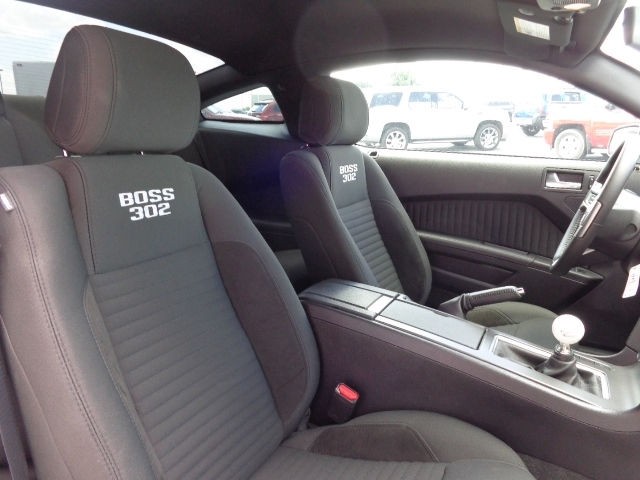 Make no mistake, I'm not saying the Boss 302 is comparable to the GT350R in terms of capability, or outright performance. The Shelby bests the Boss in pretty much every conceivable category, but is it $25k better? I honestly can't say because I haven't had a chance to drive it yet, but based on the fact that Road & Track just bestowed the honor of Performance Car Of The Year on it, I'm going to go ahead and say that yes, it's probably worth every extra penny. If you're able to get yourself a Shelby fresh off the lot, more power to you, I hope you enjoy every minute of the drive home, and the 3 or 4 times a month that you use it. As for the rest of us, we'll scour the pre-owned market for clean examples of the Boss 302, like this one in Lincoln, Nebraska.
This car has just 2,869 miles on the clock, which would explain why it's priced exactly as it was when new. That might not make a whole heck of a lot of sense to some people, but if you look at Boss 302 pricing on the used market, it has remained high across the board, despite mileage. There are examples out there with 30k plus on them, and they're priced a few thousand dollars less than this example that is just barely broken in. While you won't be able to walk into a dealership, and instantly have them shave thousands off the asking price, there is always some flexibility on price when it comes to used vehicles, even the highly sought after ones. With a hotly anticipated car like the Shelby GT350R, there is zero flexibility. I'd say you'd be lucky to get one close to MSRP at the end of the model year, but even that seems very unlikely. So, instead of overpaying for the new "it" car, I suggest taking the slightly less reckless course of action, and buying a like new example of a perfectly entertaining vehicle that everyone sung the praises of when it was new.
2013 Ford Mustang Boss 302 on cars.com