Want A Deal On A New BMW X1? Try A Subaru Forester XT.
December 24, 2015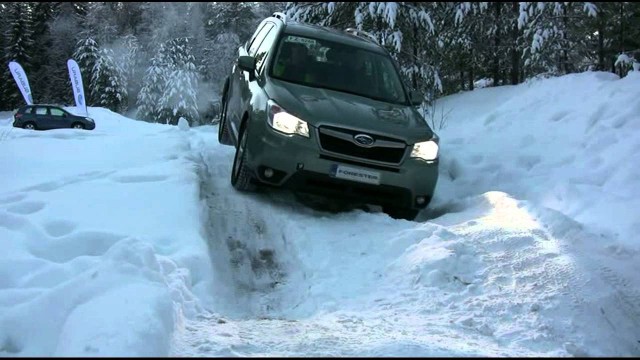 The redesigned 2016 BMW X1 isn't a big departure from the previous model, but the nips, tucks, and tweaks are quite evident. It's much less the wagon-esque vehicle it was, and now more of a miniature version of the ever-so-successful X5. Basically, the success of the first generation X1, and fanatical consumption of midsize SUVs by the American public prompted BMW to "Americanize" the vehicle. Something tells me they made the right decision in doing so, and the new X1 is going to be a big hit.
However, as the case with any German import, style comes at a premium. Sure, the new X1 starts at $34,800, which isn't terribly expensive, but it's not a entry price that screams DEAL! to many Americans. Considering what you get in the entry level X1, you'd do well to consider a wide range of alternatives, except there aren't that many that directly stack up. The X1 is powered by a turbocharged inline-4, and makes 228hp, and 258 lb-ft, which is fine for a compact crossover.
The thing is, that's an AWD compact crossover without nav, without any driver assistance technology, no real leather, no HID headlights, or *gasp*, no heated seats! So, what are you really paying for when you opt in on a new X1? That nifty blue and white badge on the hood, and trunk of course. While I love that badge, and respected that badge, it's not the one I look to when looking for a deal.
Instead of plunking down all your hard earned cash for a new stripped out X1, consider a pre-owned Subaru Forester XT. Althought the two vehicles are incredibly similar, the Forester is longer,(181″ vs. 175″), an inch narrower(71″ vs 72″), and 4 inches taller(68″ vs. 64″). So, in the battle for supremacy when it comes to comfort, and cargo capacity, the Forester wins. To match it's do-it-all attitude, the Forester XT is powered by a turbocharged boxer 4, because that's what Subaru does. In stock configuration the warhorse block makes 224hp, and 226 lb-ft of torque, but this being a turbocharged Subaru, a full turbo back exhaust will bump those figures up a bit.
The obvious area in which the two vehicles differ most is in that of luxury. BMW's creature comforts vastly outweigh those of Subaru, however if you're looking for a deal on a capable compact crossover, you can't sweat such things. The Forester XT Touring has leather, available navigation, available LED accent lights, and most importantly, Bluetooth audio.
Should you be in the market for a compact crossover with safety features bundled in, the Forester is available with those as well, and Subaru's Eyesight is lauded as one of the best driver assistance/accident prevention systems on the market. Even without the additional tech, the Forester is an incredibly safe vehicle, receiving 5 stars from the NHTSA.
Of course the Subaru won't feel as solid as the BMW, but you'll have money left in your pocket to actually go enjoy driving the damn thing, and in the end isn't that what matters most?
[cta id="1957" vid="0"]