S2000: The perfect weekend car
I'll say this as plainly as possible: If you're looking to buy a fun weekend car, you should buy a Honda S2000.  You can find them in the mid teens, but even if your budget is twice that, it's tough to find anything that compares.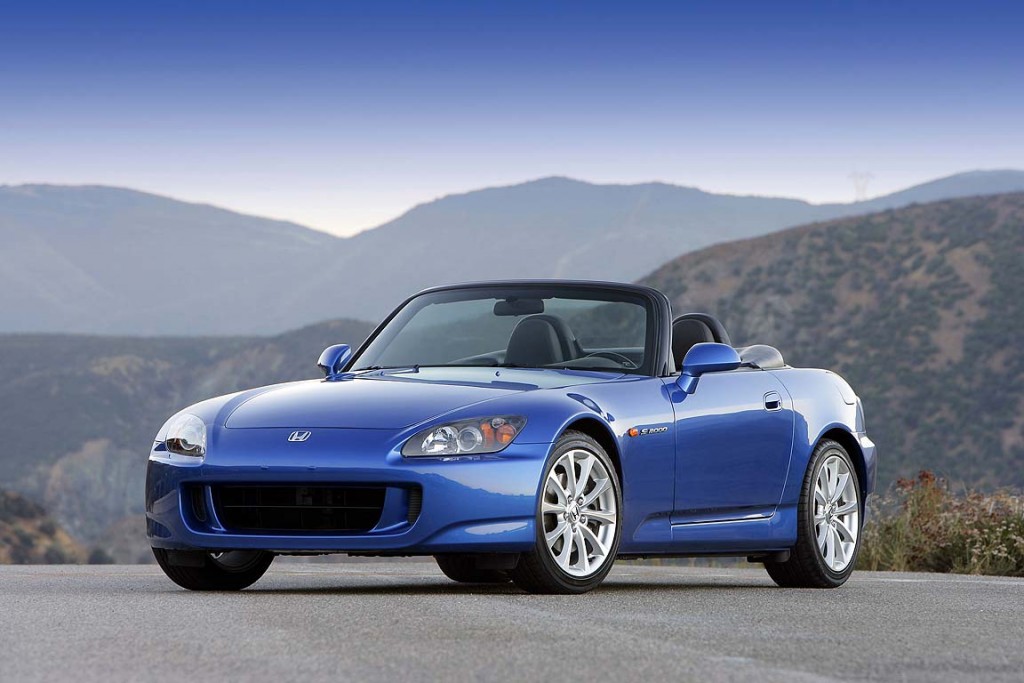 The S2000 is a two-seat, rear wheel drive roadster, sold by Honda in North America from 1999 until 2008. There were some mechanical changes made in 2004, but the entire 10-year run is really remarkably similar in design. And what's really remarkable is how well that design has stood up. Much like the control panels in the USS Enterprise, the instrument cluster of an S2000 still manages to look futuristic almost 20 years after its release:
It's not just the cluster though. Everything about the car is very driver-focused. There aren't a lot of bells and whistles – in fact, the S2000 only came in one trim level, 'base'. But that means nothing's really dated. Everything about sitting in the car just feels good. It's an experience.
But it gets better. That one trim level came with one transmission: a 6-speed manual. And I can just about guarantee, it's the best 6-speed shifter you have ever experienced in any car at any price point. The way it snicks into gear is a thing of beauty that words just don't do justice. This is why you must buy one to experience it for yourself. (Plus, while it has a nice weight, the clutch is quite forgiving. If you haven't owned a manual before, this would be a great one to learn on.)
Sure, it "only" has 237 hp, which is mid-range sedan territory these days. But that's not the point. The car is so small and tossable, it feels like you're going much faster than you are. It's fun. And hey, if you really want more power, there are numerous inexpensive supercharger kits available. Actually, since it's a Honda, everything's inexpensive. You'll have the fun of driving an exotic car, with the maintenance costs of an Accord. It's even got a decent-sized trunk, so you could easily take it for weekend trips.
That's still not the best part though. The best part is, you can drive one for free. Since Honda stopped making them back in 2008, there is still strong demand for these cars, and they've essentially stopped depreciating. In fact, they may be gaining in value. So it's very likely you can buy one today for well under $20k – the early ones go for low teens – and then sell it in a few years for more than you paid. Not that you'll ever want to sell it! Here, go take a look: there are a ton of them listed on AutoTempest right now.
OK, I think I've made my case. If not though – if there's ANY chance you're still not planning to go out and buy an S2000 today – check out this video I took of an autocross event in my completely stock Honda S2000. Then, go buy one. You can thank me later.