What's a Pre Purchase Car Inspection and Why Do You Need One?
February 13, 2019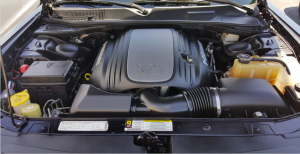 Known as a pre purchase car inspection (PPI), having a knowledgeable and independent third party check out a used vehicle before buying is one of the best decisions that can be made, even if you're shopping in person. Despite the fact that many of us spend a significant chunk of our time window-shopping cars on the internet (it can't be just me), there is very little chance that anyone can make responsible buying decisions without a much closer look.  That said, a staggering number of vehicles are sold online every day, so how are people making decisions on which ones are worth buying?  The answer, for some at least, is that they aren't – they're paying someone else to help them make the call.
Here are some of the finer points of the Pre Purchase Car Inspection:
Where to Get a Pre Purchase Car Inspection: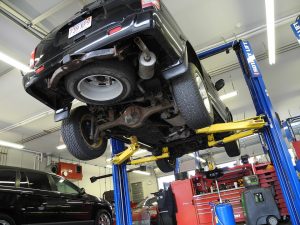 In most areas, there are more than a few choices when it comes to scheduling a pre purchase car inspection, but not all of them are best for every vehicle:
Local Dealership – Though they are likely one of the more expensive options available, the local dealer can validate any remaining warranties and can perform nearly any maintenance that is needed on the spot. Since they are generally larger and more well-established than other shops in the area, dealerships have newer and more advanced tools and technologies on hand to help determine if your dream car has been wrecked or repaired poorly.
Independent Garage – One of the most common ways to get a pre purchase car inspection is through a local garage or repair shop. The technicians there are usually just as knowledgeable as those at the local dealer, and pricing for many services is slightly lower at a local shop.  Many garages also specialize in brands or types of vehicles, like European cars, and can offer a level of expertise and experience that many dealerships can't touch.
Inspection Company – A quick Google search shows several companies that specialize in doing a pre purchase car inspection for people buying used vehicles. These are sometimes networks of people working for a larger company but can also be independent mechanics that perform inspections as part of their service offerings.  The costs can vary wildly depending on how far the inspector needs to travel, the type of vehicle being purchased, and the level of detail required in the inspection.  Inspection companies can be a great choice for people buying remotely, as they don't require the seller to take the vehicle to a shop or the buyer to travel and coordinate inspection.  The downside is that the traveling inspector won't be able to perform dealership-level tests on a vehicle parked in someone's driveway.
Friend or Family – We all know someone who "knows cars", but they might not know them well enough to tell if one is worth buying or running away from. If you do happen to have a person you trust to steer you in the right direction, a friend or family member with more than a basic level of automotive knowledge can prove to be a decent compromise between an all-out inspection at a dealership and buying blindly.
What Does it Cost and What Do You Get?
Though there will always be outliers that can make costs increase, buyers can generally expect to pay between $100 and $200 for a thorough pre-purchase inspection at a local dealership or garage.  Independent inspection companies or individuals that specialize in performing inspections may charge more because they also charge for travel and time to reach the vehicle in question.  As with anything, the old saying that "you get what you pay for" is true with a pre purchase car inspection, and you should be shopping around to find the garage or person that you feel you can trust and afford.
So, what are you getting for your $200?  It depends.  At a minimum, your pre purchase car inspection should include:
Basic function check – do all of the switches, knobs, options, and safety equipment on your potential vehicle work as advertised and as expected?
Condition check – How well has this vehicle been cared for by its previous owner(s)? Was the vehicle ever in an accident, and if so, how was it repaired?
Hidden issues – Frame damage, hidden rust, and mechanical gremlins are just a few of the things that an experienced inspector can find. These issues, among many others, can lurk under the sheet metal of an otherwise great looking vehicle and can turn an exciting purchase into a money pit overnight.
Electronics check – Though anyone can buy a code scanner to view errors and computer-recorded issues in newer vehicles, a local shop or inspector can provide meaning and estimate repair costs for codes that pop up during the PPI.
Having a pre purchase car inspection performed on a vehicle before a purchase is one of the most valuable things a prospective buyer can do.  Not only will the PPI help flesh out the condition and history of the vehicle, they also provide the buyer with peace of mind and confidence that they're making what may be one of their largest purchases ever.  It's a small price up front that can help avoid big headaches down the road.